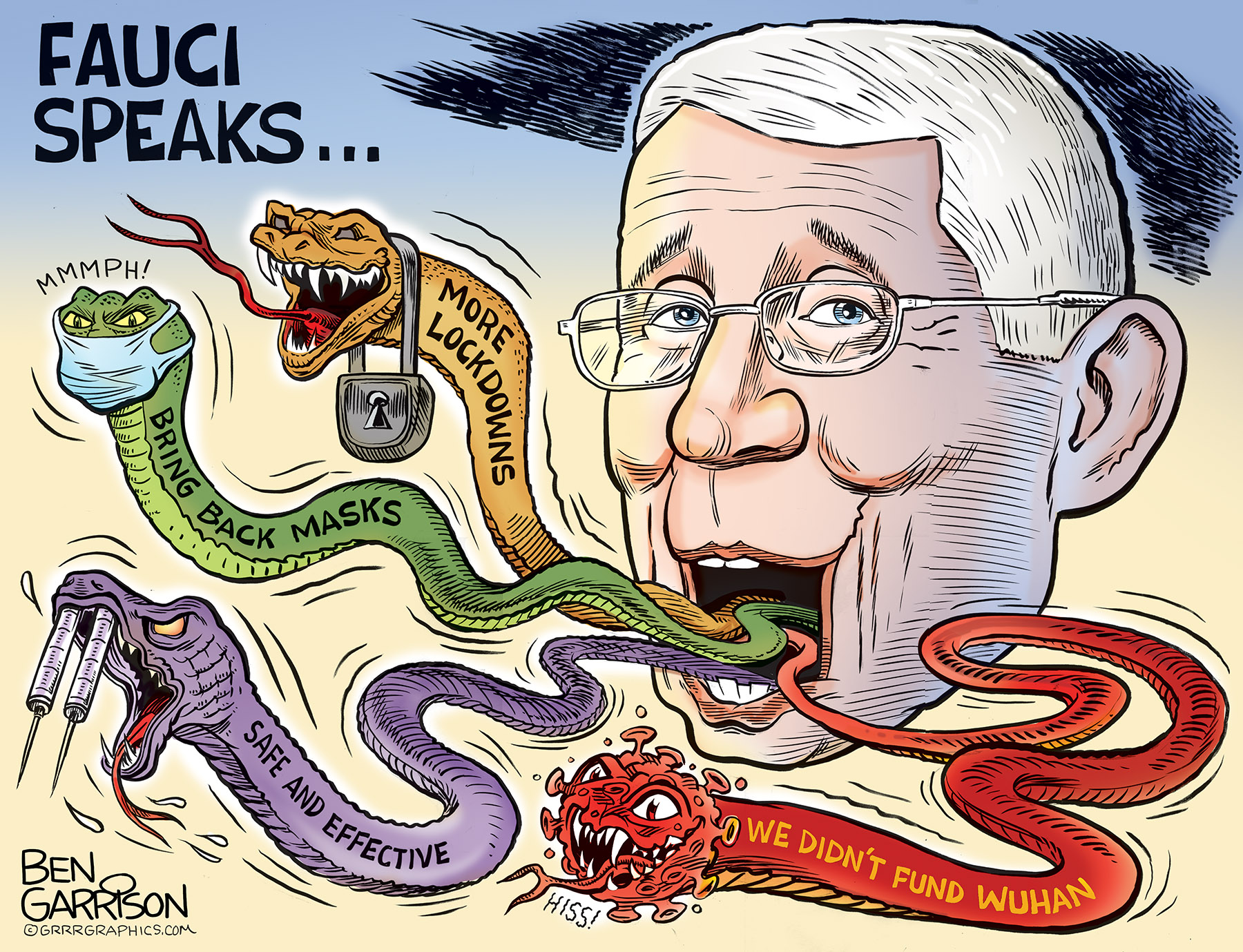 Doctors are supposed to do no harm. Anthony Fauci has done plenty of harm.
It's why I refuse to put 'Dr.' in front of his name. He's not much of a medical doctor or virologist anyway. No, he's a career bureaucrat who services Big Pharma. He makes or breaks research careers by deciding who gets grant money and who gets vilified and shunned. Fauci is not just a menace—he's a liar and a mass murderer. He sent taxpayer money to bring about 'gain of function' to a virus in a Wuhan lab. Millions of died from the virus and the unsafe and ineffective vaccines that were rushed out as a result.
Many more suffered from the mask wearing and lockdowns he recommended. Small businesses were destroyed while globalist corporations raked in billions of dollars. The propaganda media remained firmly behind the diminutive Fauci as he spewed bad, avuncular advice in an annoying Bronx accent as he basked in the limelight.
Clearly Fauci loves his power and he wields it sadistic manner. He has funded the death of beagles. They were tortured for no purpose whatsoever. He probably smiled when he heard that Chicom functionaries were shoving many Shanghai residents' pet dogs into large plastic bags and suffocating them. Chinese citizens are forced to go down on their knees when being interrogated by medical 'authorities' and I'm sure Fauci fantasizes his American subjects being forced to do the same. After all, if we all went down on our knees then Fauci would finally be taller than us.
Fauci admired the Shanghai lockdown of millions in Xi's insane attempt to achieve 'zero Covid.' He saw it as an opportunity to force citizens into taking ineffective and unsafe vaccines, which are not vaccines at all but rather dangerous gene therapy. Fauci expressed sadness that such a massive and prolonged lockdown could not be achieved in America.
Fauci must go. What he has done would make Josef Mengele blush. Fauci has killed millions while remaining the highest-paid government bureaucrat in America. He has lied to Congress. He has been wrong about everything throughout his overly-long career. He should have retired long ago, but apparently the 81 year-old wants to live forever in order to enjoy his power.
We all must resist his medical tyranny. No more masks. No more 'boosters.' No more lockdowns. 
— Ben Garrison
Original Art Available! Reserve your historic Ben Garrison cartoon today!