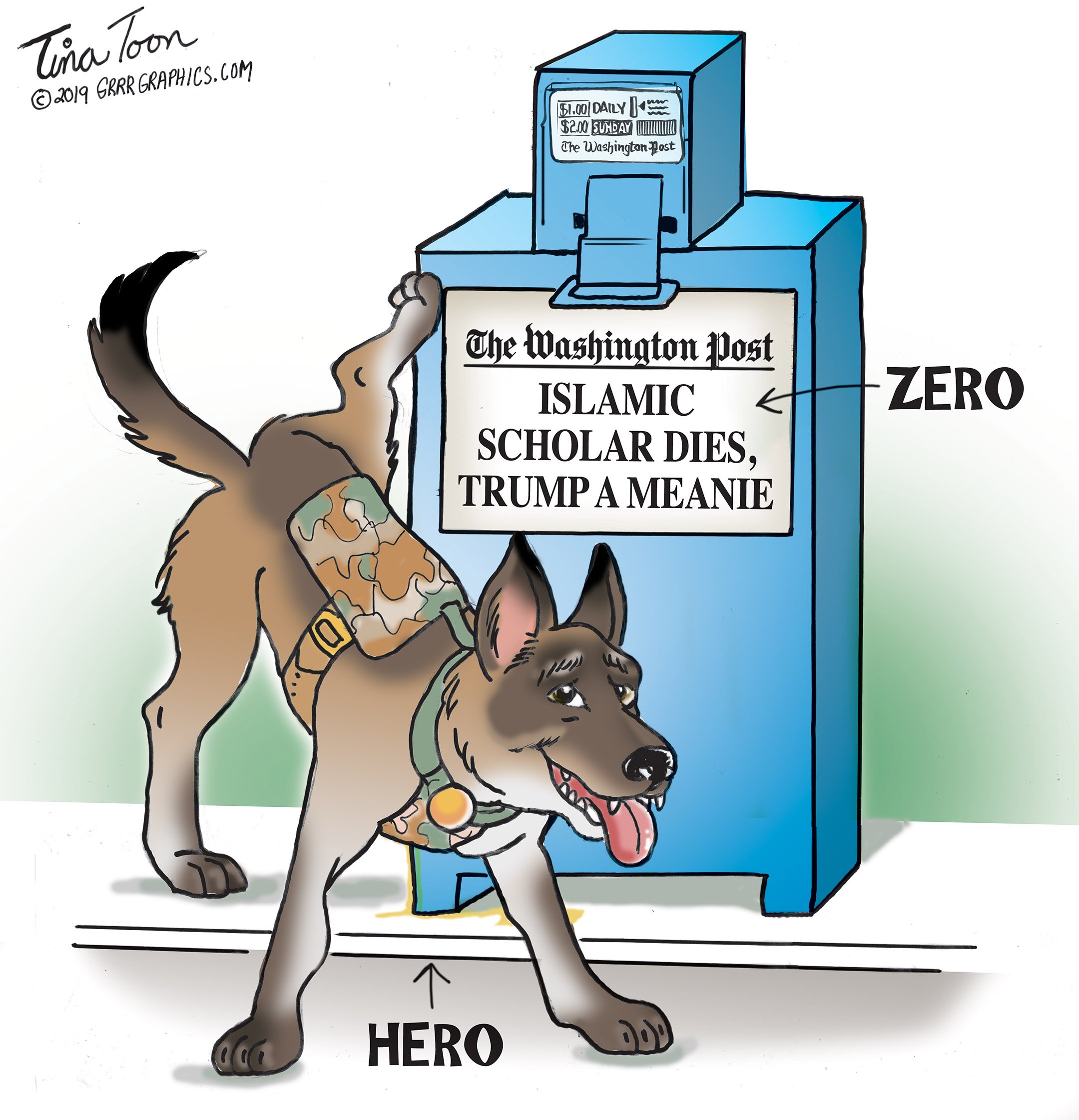 Good Dog! Give this Doggo a tasty bone!
Smart pup!  Not only did this hero sniff out and chase down the worst terrorist in the world, this pup can sniff out FAKE NEWS and take the appropriate steps!
The President tweeted out a declassified photo of the wonderful dog who helped capture and kill the leader of ISIS, "Abu Bakr al Baghdadi."  The K-9 was slightly wounded and is fully recovering while being returned to duty with it's handler.
Military service dogs everywhere, we salute you!      –Tina
JUST RELEASED, BEN GARRISON'S NEW CARTOON BOOK "ORANGE MAN GOOD"
"Orange Man Good" makes a great gift for any fan of President Trump. Order your copy today!
8.5″ x 7″ (21.59 x 17.78 cm) 
Full Color on White paper
150 pages of cartoons (including cartoons not published before in any of the other books.)
Available for PRE-ORDER  Now- Click to order your book today