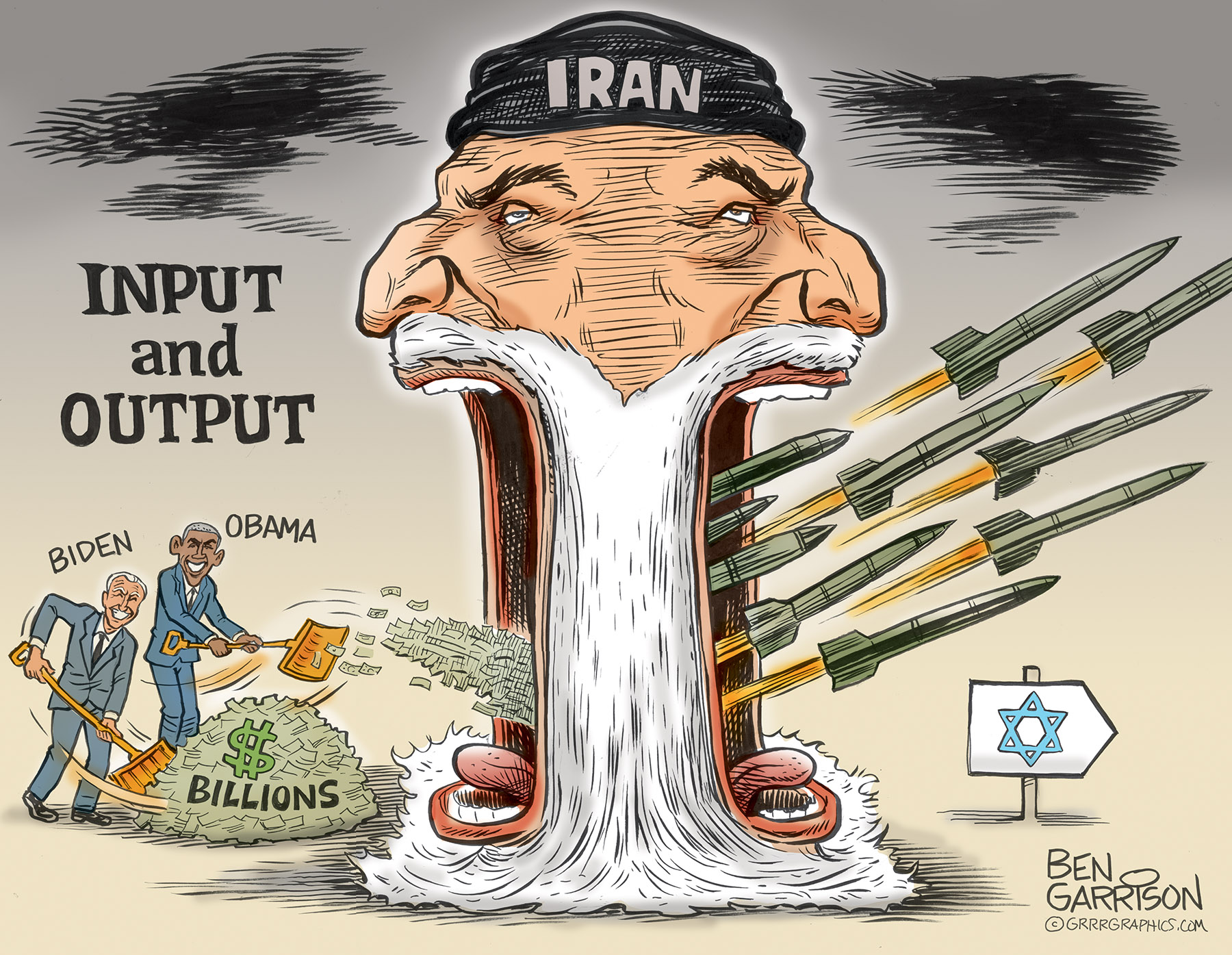 Follow The Money  
Cartoon published  10/08/2023  Signed Print available. Order Yours
Viral Ben Garrison Cartoon Original Art Available For Collectors Order your one of a kind Ben Garrison Original Art Today
"God willing, the cancer of the usurper Zionist regime will be eradicated at the hands of the Palestinian people and the Resistance forces throughout the region," 

— Iranian Supreme Leader Ayatollah Ali Khamenei
This is what Israel must deal with—a country run by medieval religious zealots who want them wiped off the face of the Earth. Thanks to bonehead Democrats and traitors such as Biden and Obama, the possibility of war with Iran has increased.
Update: Prime Minister Benjamin Netanyahu ordered a call-up of reservists and said "we are at war."
The Iranian-backed Hamas conducted a surprise attack with sophisticated equipment. Biden and Obama made sure Iran was paid billions of dollars, which most likely was spent on weapons of war. First Obama paid ransom to the tune of $400 million to Iran, then he illegally sent another $1.7 billion in cash to the Mullahs running the show there—and he faced no consequences for his actions. (Democrats can do as they please). Now Biden wants to send even more money to Iran. They will use that to help fund proxy wars using their terrorist surrogates such as Hezbollah and Hamas. Perhaps the Biden administration wants to appease Iran and keep them from developing nuclear weapons.
Fight Back Against Censorship with a small Donation! Support Cartoons and Save America
The attack helped Iran in another way: The mullahs wanted to stop the 'Abraham Accords Declaration," which would help normalize relations between Saudi Arabia and Israel. It appears that deal is off for now.
Never Miss A New Cartoon! Sign Up Today For Our GrrrNEWS  cartoon newsletter-It's Free and Easy!
The attack on Israel is nothing new. The Palestinians train their children to hate Israel. They practice killing Jews in their classrooms. The cycle of hate does not get broken, so the terrorist attacks continue decade after decade. The Hamas 'soldiers' demonstrated the ingrained hatred by kidnapping Israeli women and children. They are probably being tortured as I write this. Iran commended the brutality. Their state media claimed the Palestinian people are acting in self defense.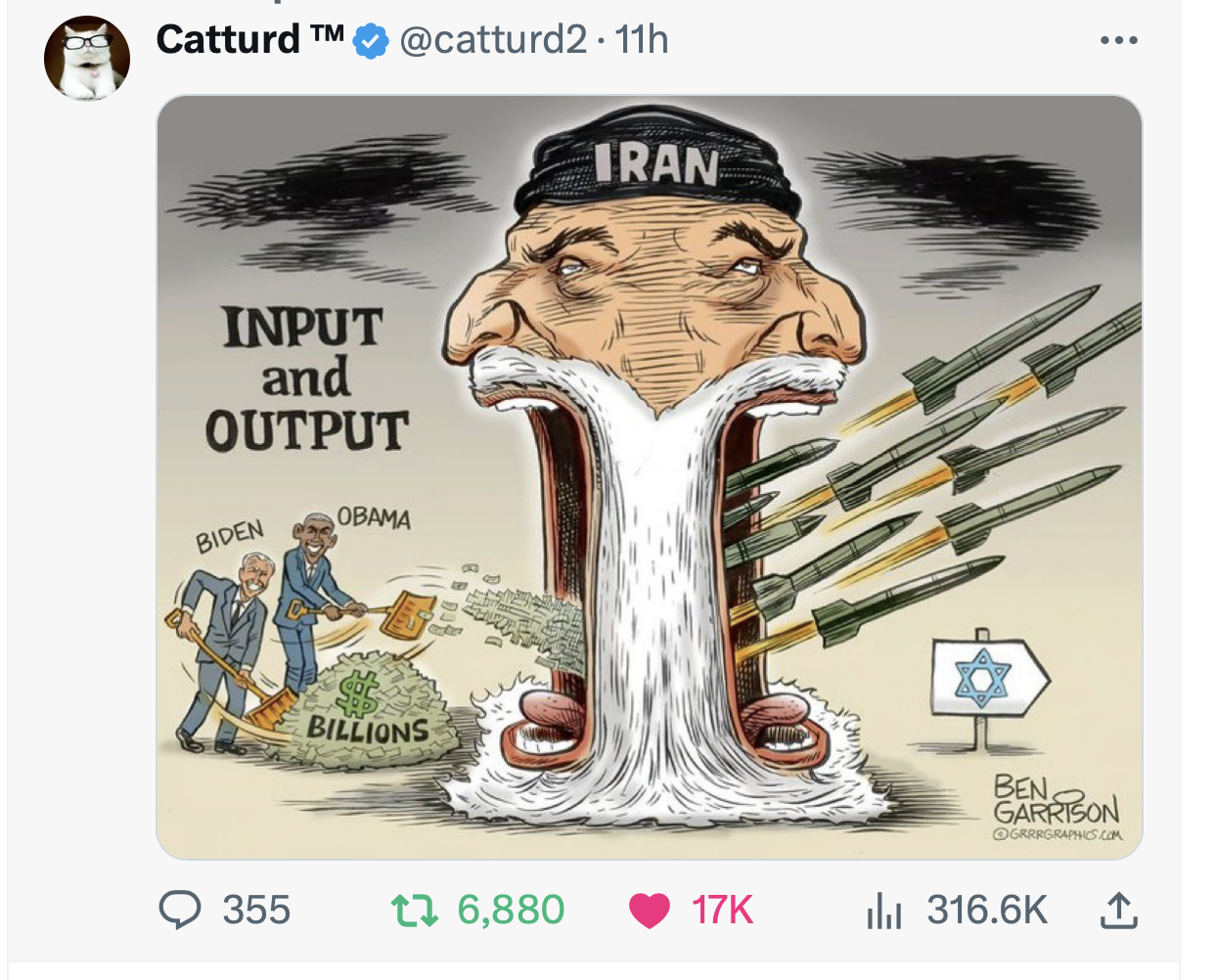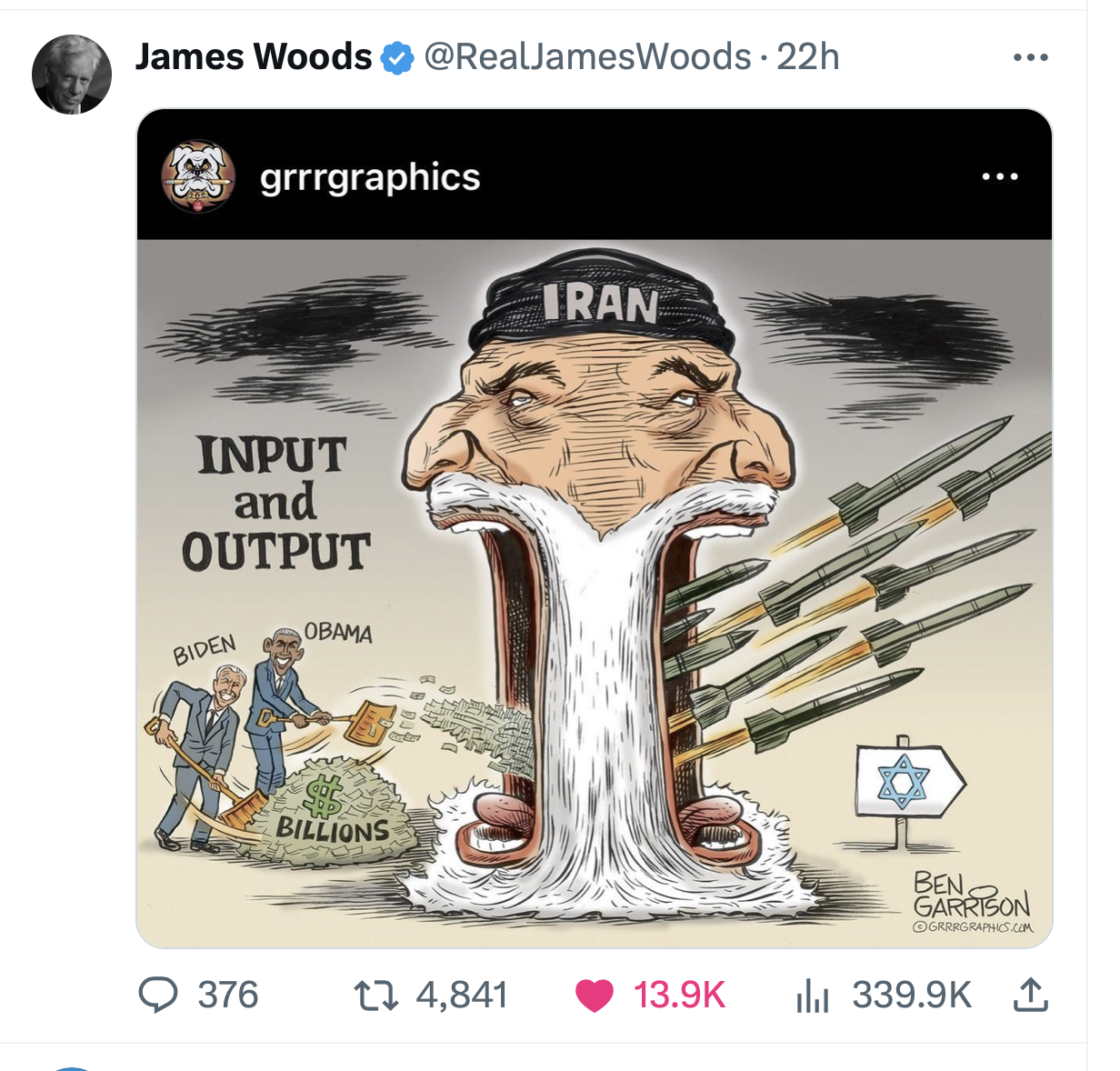 This is a problem that won't be solved any time soon. Various factions have been fighting over that land since history has been recorded. The fighting will go on no matter what. It's unlikely that Israel will totally obliterate the Palestinians. The leftist media will angrily denounce Israel's counterattack because children and civilians will be killed. Israel must play by rules, whereas Hamas are free to be as brutal and inhuman as they please. (They regularly uses children as human shields). Politicians throughout the western world will urge Israel to cool it—and they will.
Then the attacks will begin all over again.
— Ben Garrison
Follow grrrgraphics on Twitter   GAB, TRUTH SOCIAL, INSTAGRAM, TELEGRAM
or join us at The Garrison!
Together we win!
JOIN US IN THE BATTLE TO SAVE OUR REPUBLIC!  MAKE A DONATION TODAY AND KEEP US ON THE FRONTLINES FIGHTING FOR YOU AND YOUR CHILDREN AND THE FUTURE OF AMERICA!
Only ONE LEFT- In the world! Order this extremely rare coffee table style book today- 5 pounds of cartoons -10 years of Ben Garrison Cartoons