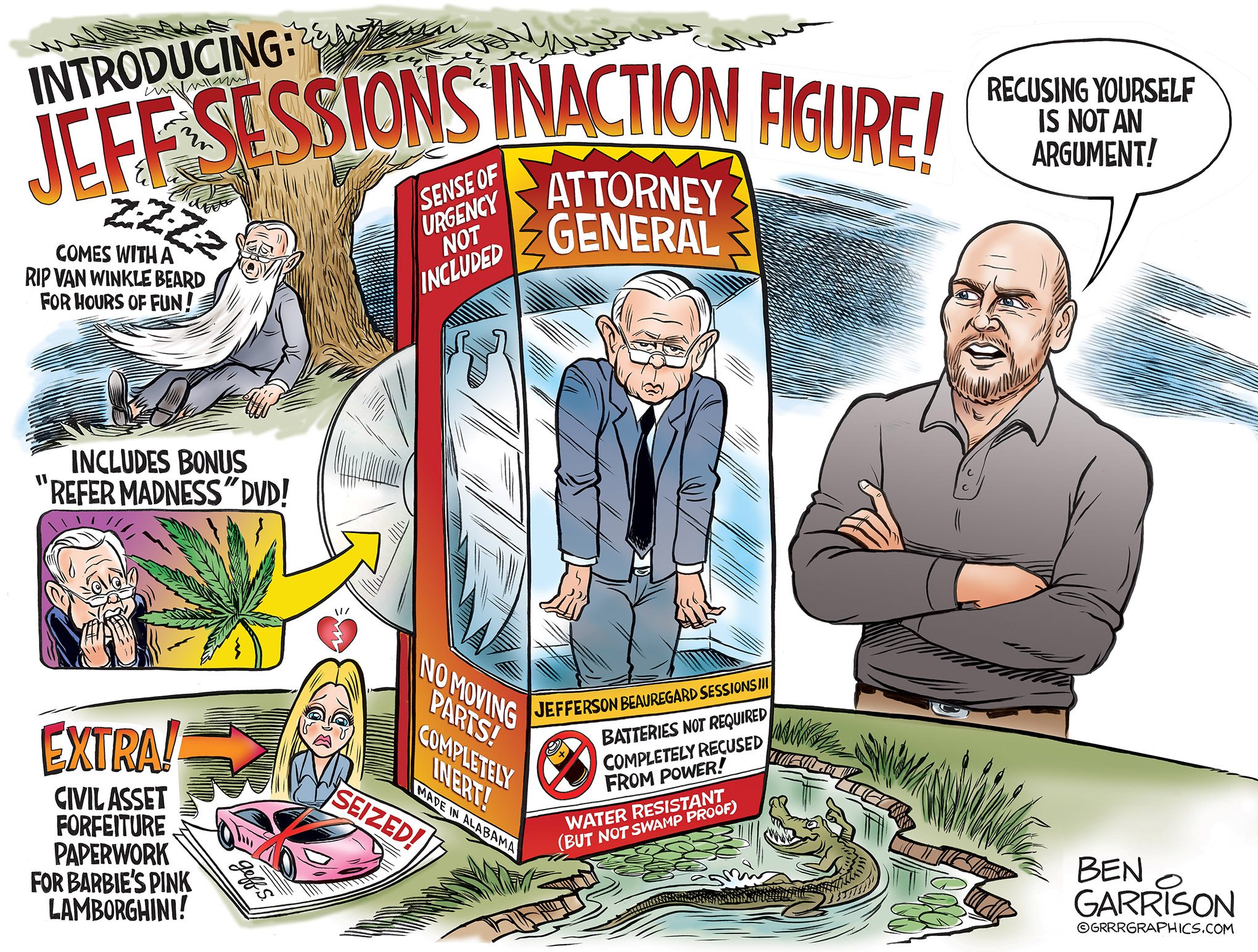 Someone please get our AG an alarm clock!
A cartoon commission for Stefan Molyneux.  What I wrote for "Wake up Watch Dog" my other Jeff Sessions cartoon, is still true today.
Jeff Sessions do your job.
PS. We won't be silenced by Orwellian Social Media. Join the fight at https://www.patreon.com/grrrgraphics
Grrr Patreon
Get Our Most Shocking Politically Incorrect Cartoons Direct To Your Inbox.
Cartoons So "triggering", we don't dare publish! Sent direct to your email! See the latest Viral Ben Garrison Cartoon. Receive Special Offers Just For Subscribers Only. Get GrrrNews
—Ben Garrison