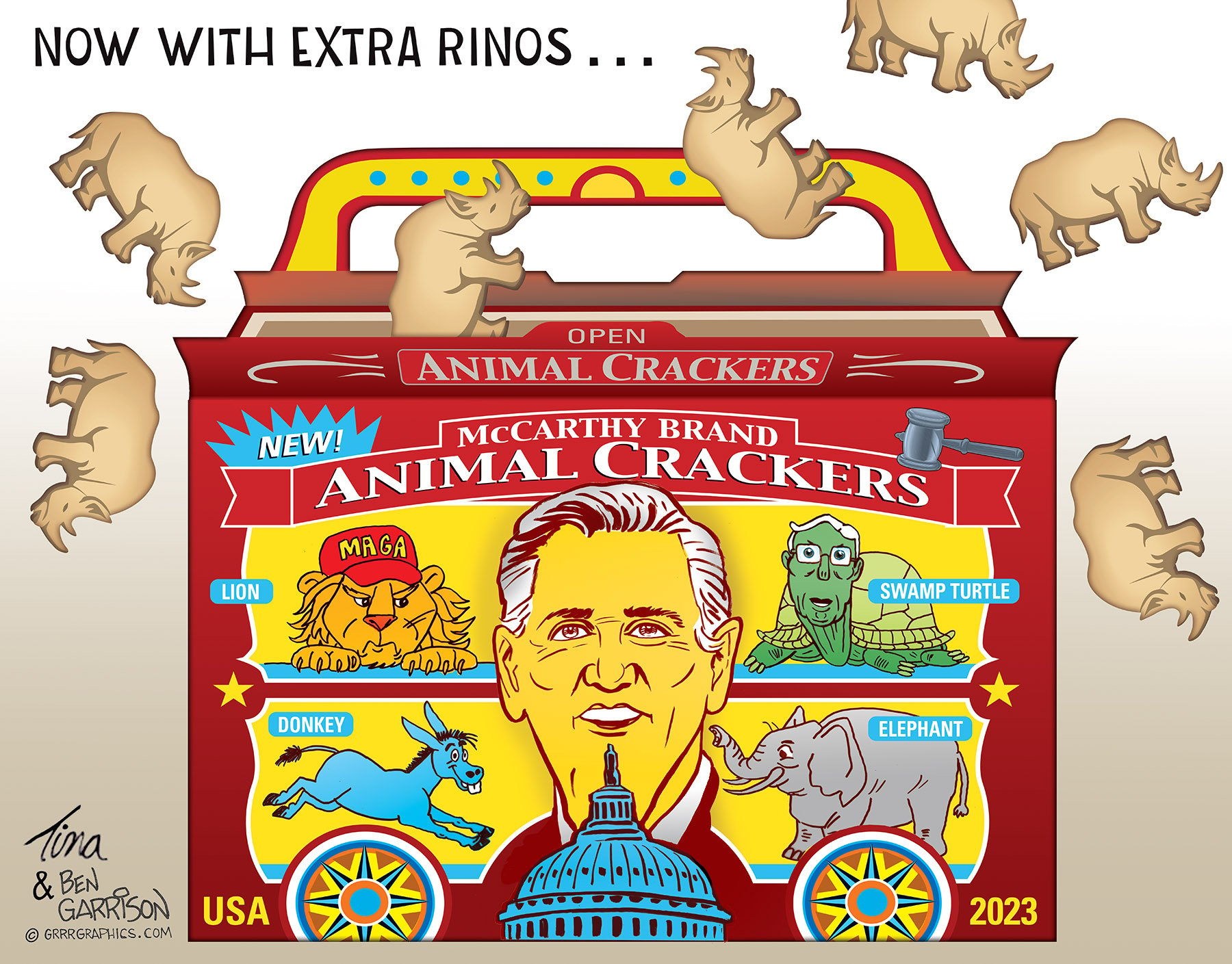 Cartoon Published January 3rd, 2023
The RINO Circus Begins
Voting for the speaker of the house starts this afternoon…does Kevin have the votes?
Rep. Kevin McCarthy might become Speaker of The House today if he can scrape up enough votes. We at GrrrGraphics do not support him because he has been known to exhibit tendencies of a RINO (Republican In Name Only). He's backstabbed Trump and seems to believe the old political adage, 'To get along, you go along.' He goes along with the Democrats and the Deep State Globalist Swamp. Surely the Republicans can find a true Republican for Speaker. Someone who believes in limited government. Someone who wants to cut spending. Someone who wants to protect the rights of the Individual. Someone who wants America First. 
McCarthy is a 'status quo' Republican just like many other 'never Trumpers' including Paul Ryan, Mitt Romney, and Mitch McConnell. McCarthy is more Uni-party than party unifier. If elected, the Republicans may as well change their mascot from an elephant to a rhinoceros. 
— The GrrrTeam
Follow @grrrgraphics on GAB, TRUTH SOCIAL, PARLER, INSTAGRAM, TELEGRAM 
or join us at The Garrison!
Start 2023 off with a MEGA MAGA print starter bundle! A special price for a limited time.
Order yours today- 10 in stock