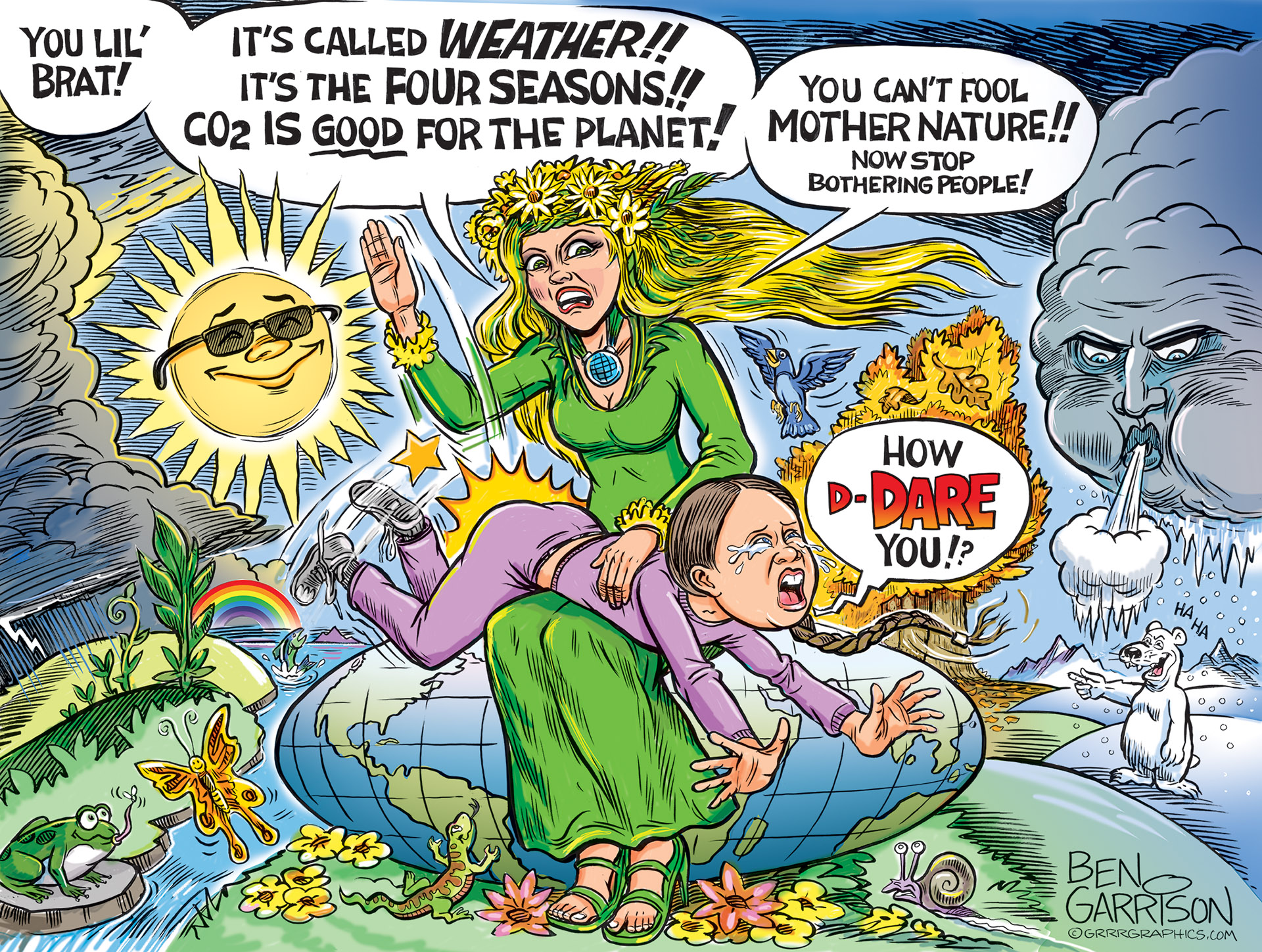 Don't Mess With Mother Nature! Shut up and Start paddling to Spain! 
You can't make this up! As the Trump Administration begins the official withdrawal from the Paris Climate Accord, our favorite green scold, Greta, has problems of her own.
Chile's government has canceled the United Nations' climate change summit because of unrest in the country and moved the summit to Madrid, Spain.
Greta's problem is those "green" trains that run across the oceans haven't been built yet! What's a 16 year old Soros backed climate activist to do?  Carbon spewing jets are out and so are the passenger ships. Maybe she needs someone to loan her a paddle and a canoe?
Thank you Greta for showing the world how unfeasible and ridiculous your climate change agenda is!
Mankind has always advanced human society with science making everyone's lives better. The cult of self-loathing, human hating Greenies want us all going backwards, living in straw huts, eating grass, and walking everywhere.
I have to give Greta props for talking the talk and walking the walk, unlike Climate Hoax hero Al Gore or Barrack Obama, both living very well and very carbony in large waterfront estates and flying private jets.
You won't see Al Gore chewing on a dry spongy "Impossible Burger" no way!
How Dare You! 
GrrrTeam
Mother Nature Original Art now Available to Collectors worldwide! Reserve your one of a kind art work today Click to view~
Finally! The 2020 Ben Garrison Cartoon Calendar- OMG Orange Man Good- is here! Limited quantity- order yours for Christmas now! Click to pre-order now!