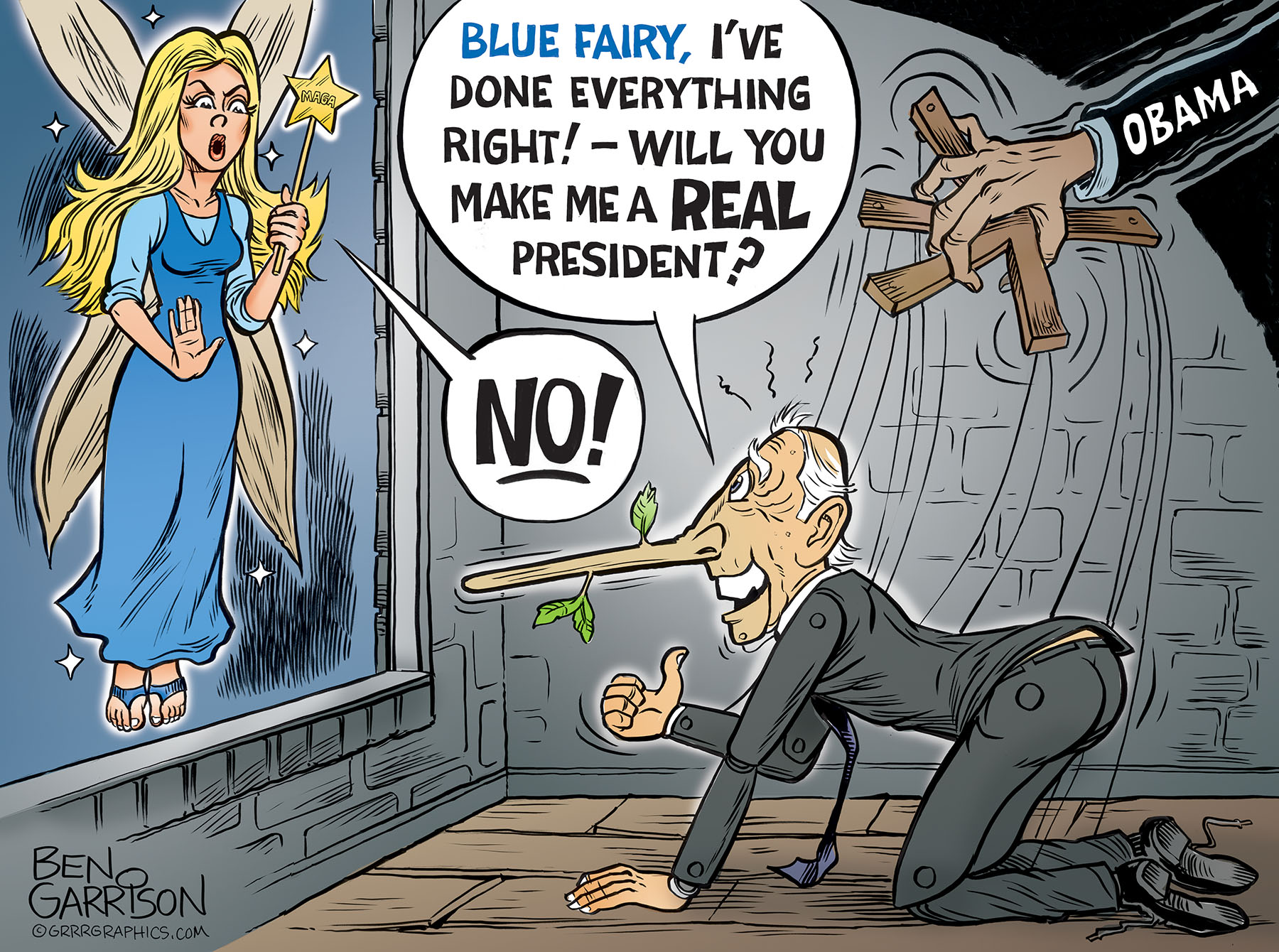 Pinocchio Joe will never be a real president.
Joe Biden is a walking, talking, stumbling, mumbling disaster. Yet in his own mind, he's never done anything wrong. Ever. If pressed into a corner he lies. He lies regardless of circumstances. He's a demented and corrupt spewer of lies. He actually thinks he's president. Wrong. The election was stolen for him. He's not my president and I will never call him president.
Sleepy Joe continues to carry out Obama's plans for America's destruction. Hillary was supposed to do that but she flopped. Now we have a puppet in office. Pinocchio Joe. Barry pulls his strings. Joe is an accomplished liar who is held in contempt by most Americans. In his latest press conference he blamed inflation on everyone but himself. Pathetic.
Pinocchio Joe will never be a real president.
—Ben Garrison
Follow @grrrgraphics on GAB,  Now live on TRUTHSOCIAL  PARLER, INSTAGRAM, MINDS TELEGRAM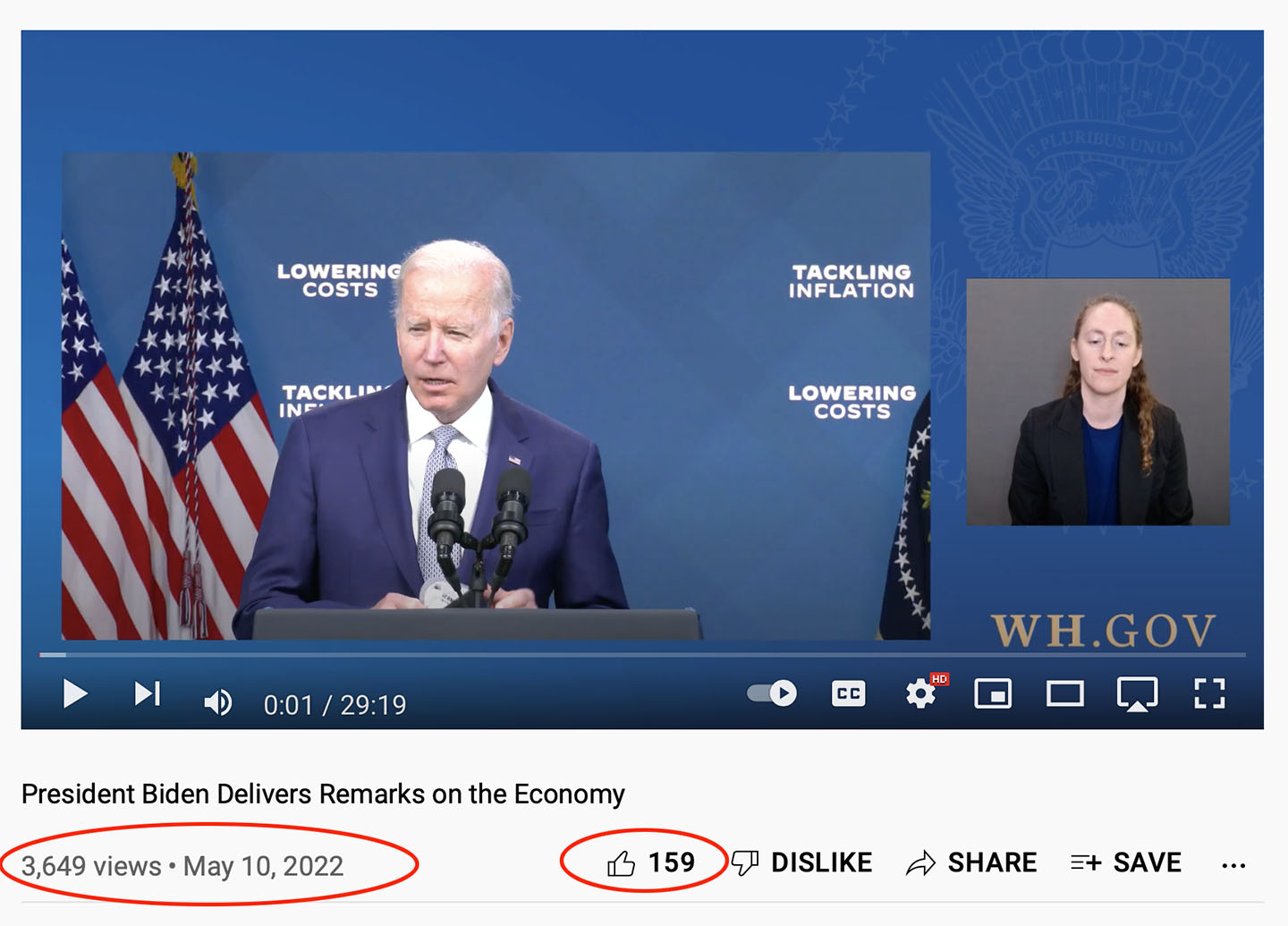 Our Ultra MAGA bundle: One LARGE Trump poster, one LARGE blue Trump poster, and BRING BACK BETTER magnet or sticker!