$99.99
Officially signed by Ben Garrison
24″ w x 18″ h  print on high quality heavy weight paper
Shipped in a mailing tube
Special Edition: The biggest prints we have ever made!
Advertised as being "the best political cartoonist" in the world, Ben Garrison presents, "A House Divided!"
This is a special limited edition print–meaning Ben Garrison will sign it + number your print (and add any personalized notes you may choose)
Only 100 will ever be printed.
Your purchase helps us raise awareness of ELECTION FRAUD, and lets them know that you are a TRUE PATRIOT!
Order yours today by clicking the "Add To Cart" button below. 
64 in stock
Description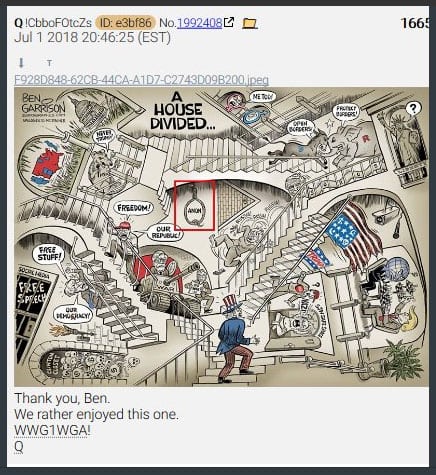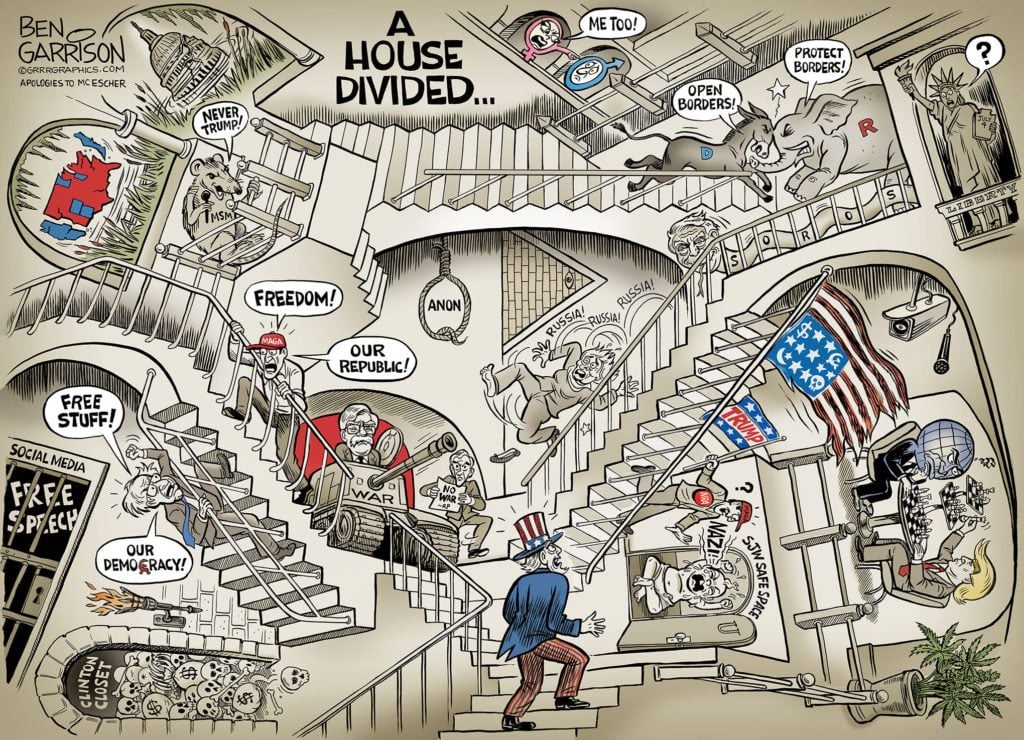 Next time you're trying to decide on who's right amid the confusion, consider whether it is in line with our belief in freedom and individual liberty.
We have the Constitution to guide us, let's use it.
—Ben Garrison