$42.99
Officially signed by Ben Garrison
11″ h x 17″ w  print on matt heavy weight paper
Shipped in a flat mailer
Advertised as being  one of "the top political cartoonists" in the world, Ben Garrison presents,
"Trump taking back the States"
The Arizona Audit is just the Tip of the Iceberg!
Your purchase goes to support our our fight against the tyranny of the Democrats and the censorship of Big Tech.
Order yours today by clicking the "Add To Cart" button below. 
24 in stock (can be backordered)
Description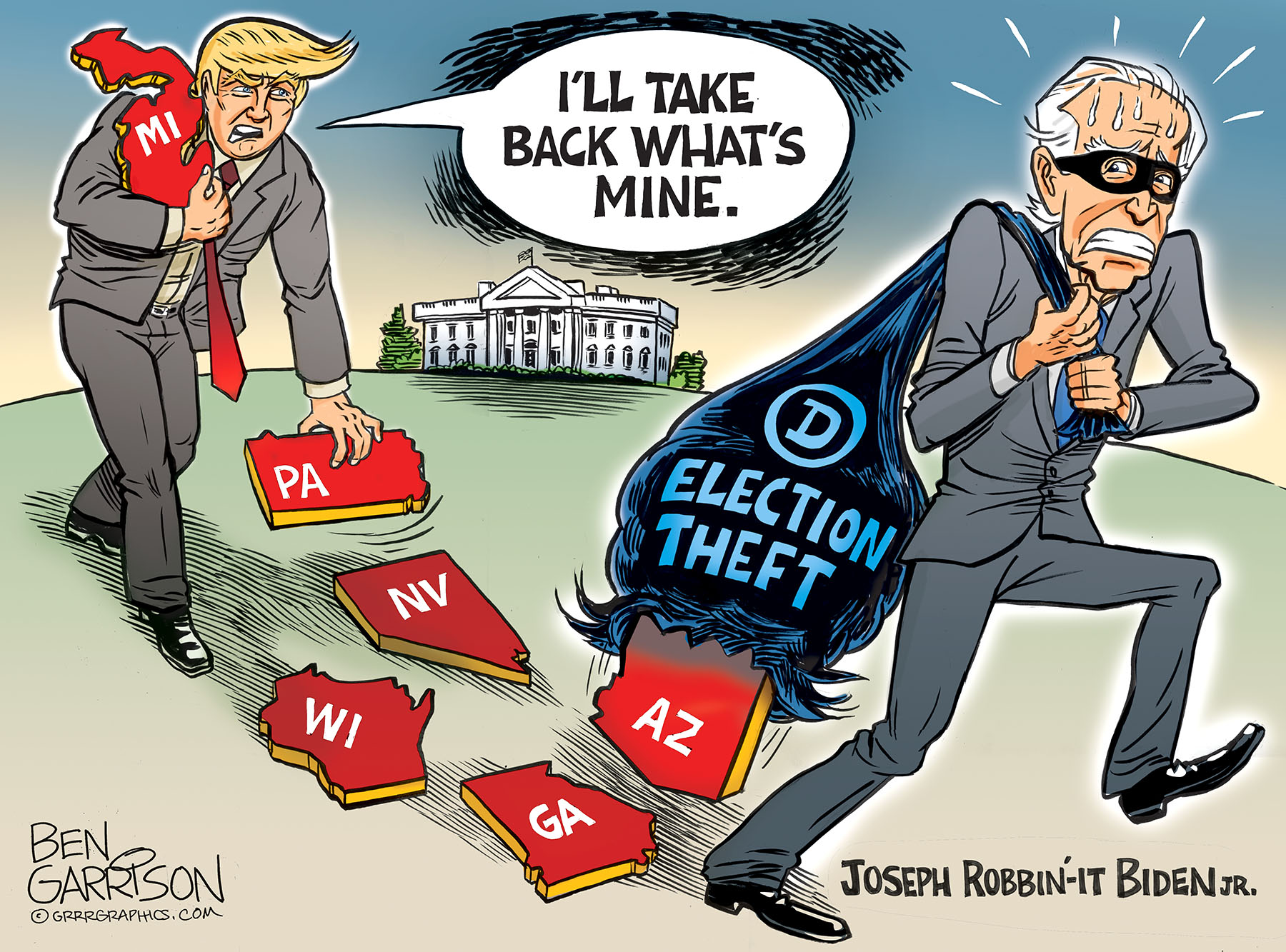 "Trump taking back the States"