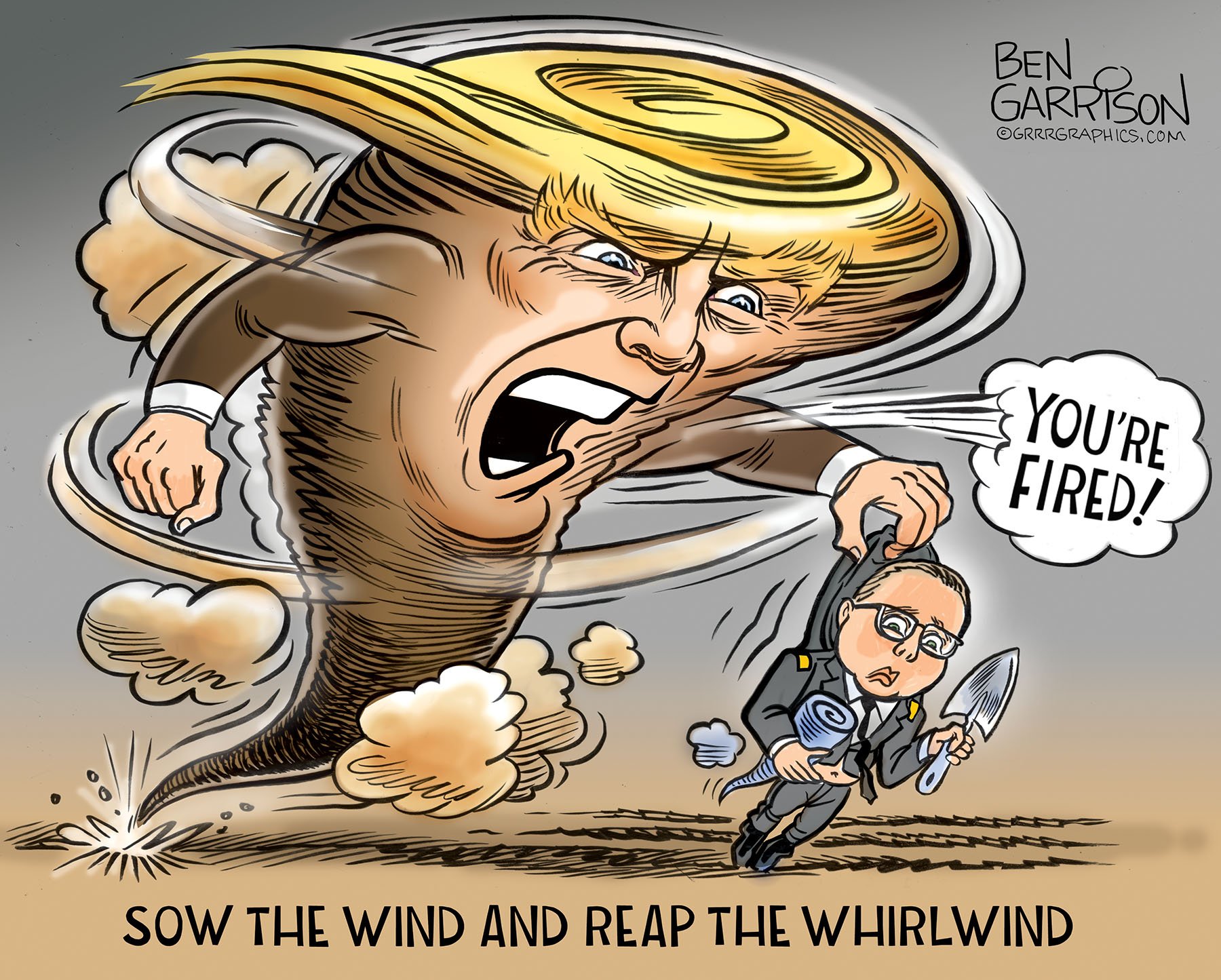 Two Vindmans and a Sondland Fired!
Lieutenant Colonel Alexander Vindman, who testified against President Trump during the House Impeachment hearings, was fired. Naturally the anti-Trump mass media was outraged, but that was to be expected. They're perma-outraged by Trump no matter what he does or doesn't do.
What Vindman did was outside of his authority. That is, he stepped out of the chain of command and contacted the CIA to aid in the whistleblower complaint. Such as man thinks he's better than the president. After all, Ukraine offered him a job as their Defense Minister for some reason.
His twin brother Yevgeny, who also worked as a lieutenant colonel for the U.S. Army, was allegedly escorted out at the same time.
Vindman sowed the wind and he reaped the whirlwind.
Bonus: You're Fired!
Ambassador to the European Union Gordan Sondland announced Friday that he was being recalled from his post by President Donald Trump.
DRAINING THE SWAMP
—The GrrrTeam
We need your support in getting Donald Trump reelected! Your purchase goes toward our country, the MAGA MOVEMENT, and President Trump!
OMG BOOK BUNDLE (3 Books)
$79.00
"OMG BUNDLE": THE ORANGE MAN GOOD TRIPLE BOOK BUNDLE!
A Deplorable Gift for MAGA Patriots!! Perfect for your close patriot, family or friend.
Our three most popular cartoon books in one bundle: "The 2016 Election Collection" cartoon book, the "Lock Them Up" cartoon book, and the "Orange Man Good"  cartoon book!
Added FREE gift: Cartoon Sticker
Own hundreds of your favorite cartoons…. and SIGNED by the one and only Ben Garrison himself, adding priceless value to these collectors items down the road…
Over 400 pages of cartoons!
Your purchase helps us raise awareness of ELECTION FRAUD, STOLEN ELECTION, THE DEEP STATE, and lets them know that you are a TRUE PATRIOT who loves the USA!
Order yours today by clicking the "Add To Cart" button below. (Multiple orders of this bundle = greater support for us and AMERICA!)
2 in stock (can be backordered)
Description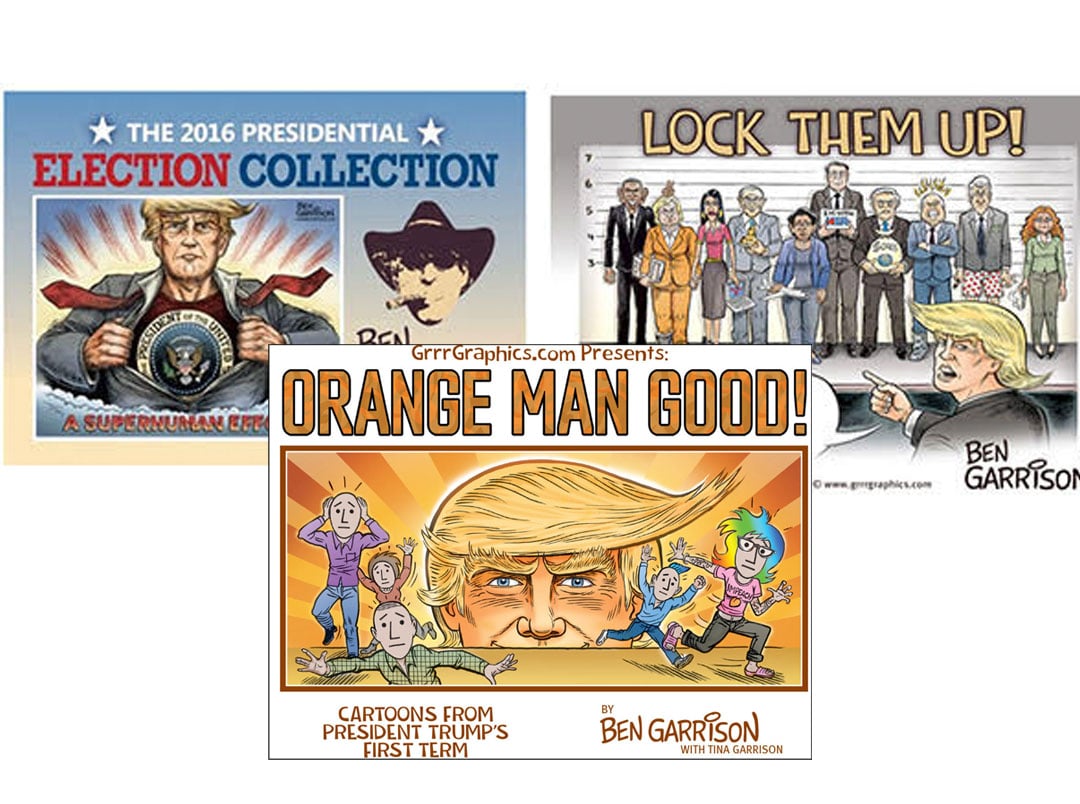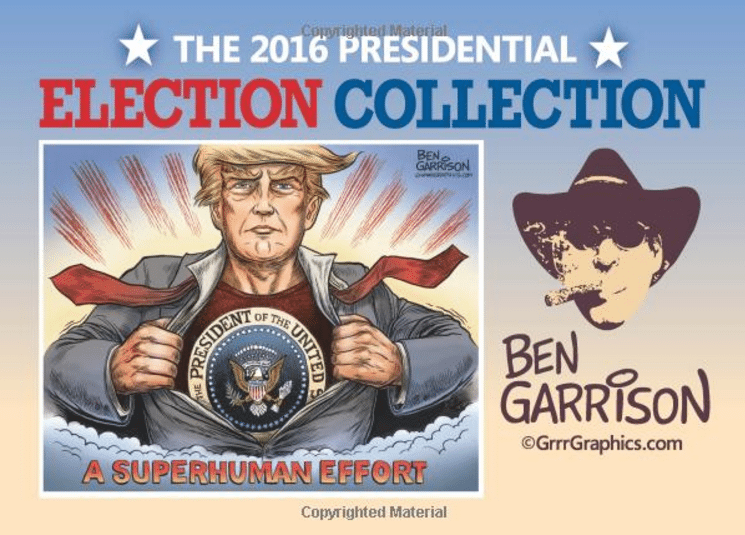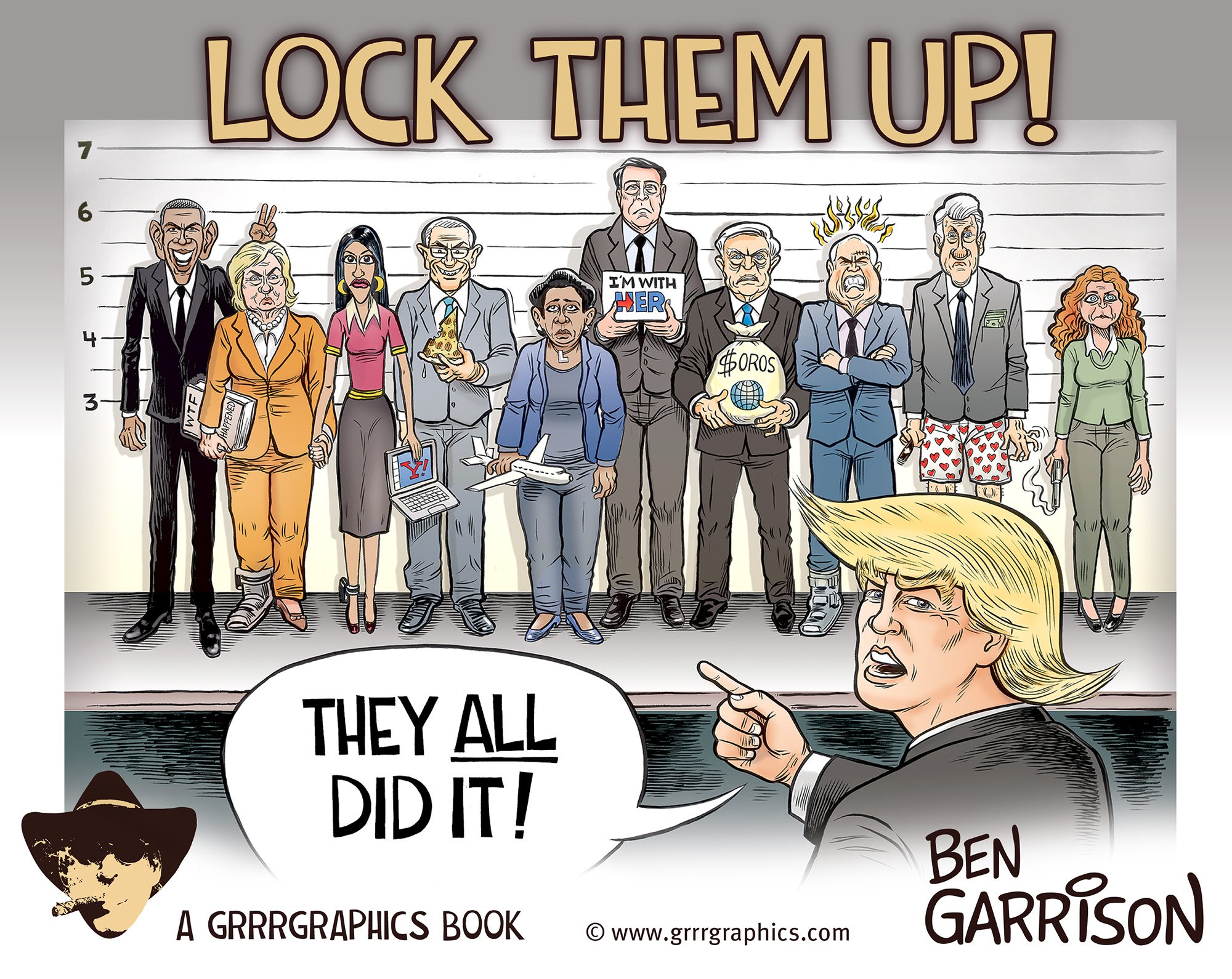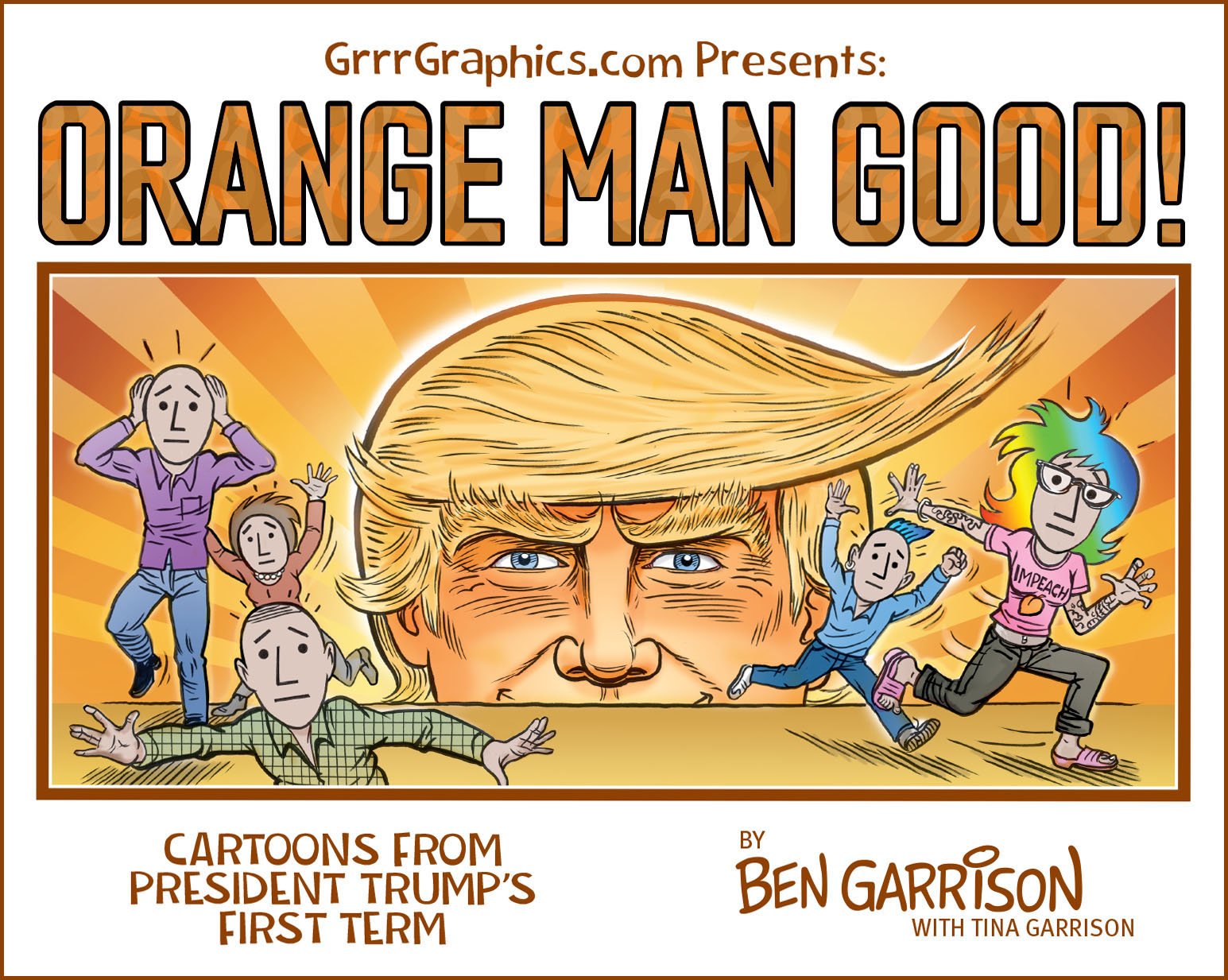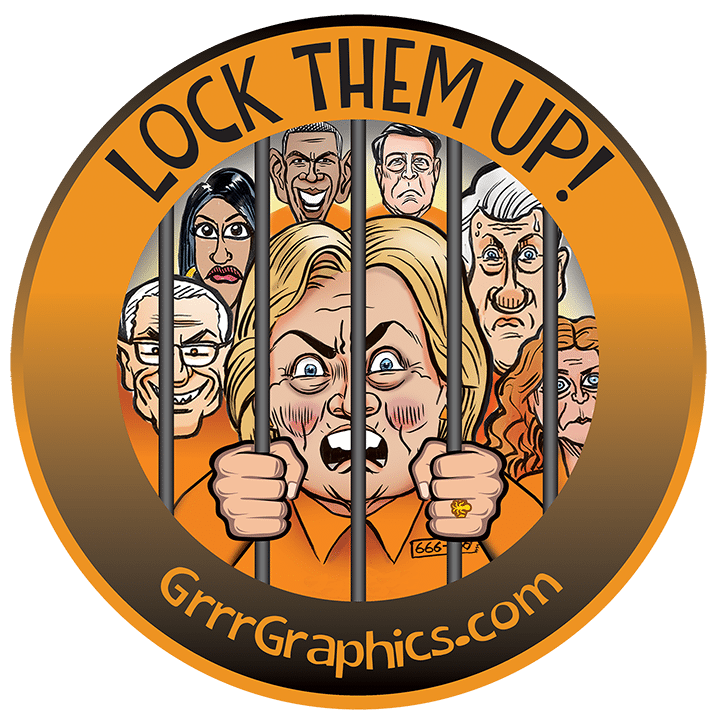 SIGNED Election Collection Book: 
Book includes all  cartoons drawn during the 2016 election. The book has 114 cartoons plus six cartoons that have never been released to the public.
Product Details
Paperback​
142 pages
Full Color
Trim size 8.25″ x 6″
Language English
Publication Date March 4, 2017
SIGNED LOCK THEM UP Book
Product Details
Paperback​
140 pages
Full Color
Trim size 8.5″ x 7″
Language English
Publication Date May 16, 2018
SIGNED ORANGE MAN GOOD BOOK
Product Details
Paperback​
148 pages
Full Color
Trim size 8.5″ x 7″
Language English
Publication Date Oct 19, 2019