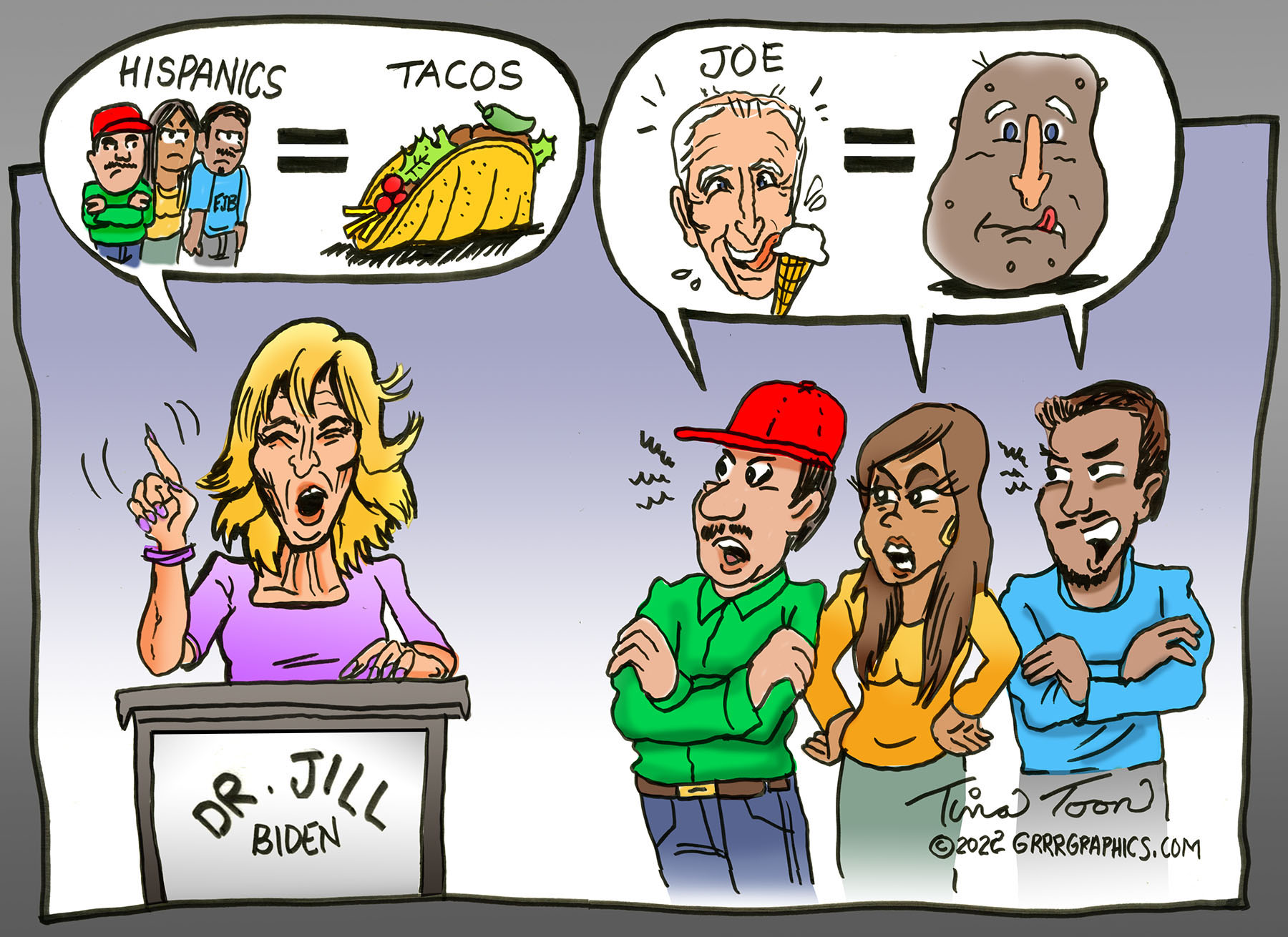 It's Taco Time With Jill Biden, (Dr.Biden to you!)
Jill Biden gave a speech on Monday at a "Latinx IncluXion Luncheon" in San Antonio, Texas.  Naturally Jill Biden would never miss an opportunity to pander to voters so she used the occasion to call Hispanic voters "breakfast tacos."
I guess you could say Jill was "Hispandering."
Keep Cartoons Online Click to Donate!
Needless to say, her statement went over like a lead balloon. The Hispanic community was not bueno with the Doctor's remarks.
What's next? Will she compare Asians to bowls of rice? Black people to corn pops? Cubans to delicious, cheese-filled croquetas?
Jill Biden offered a stale apology the next day because of the tremendous backlash on social media. Except she didn't apologize—her staff did.
All of this goes to show what the Bidens think of minority voters: They're merely people to pander to every four years.
The entire Biden family appears to be racist. Don't believe me? Ask Corn pop.
—Tina
Follow @grrrgraphics on GAB,TRUTHSOCIAL PARLER, INSTAGRAM, TELEGRAM 
Keep Cartoons Online Click to Donate!