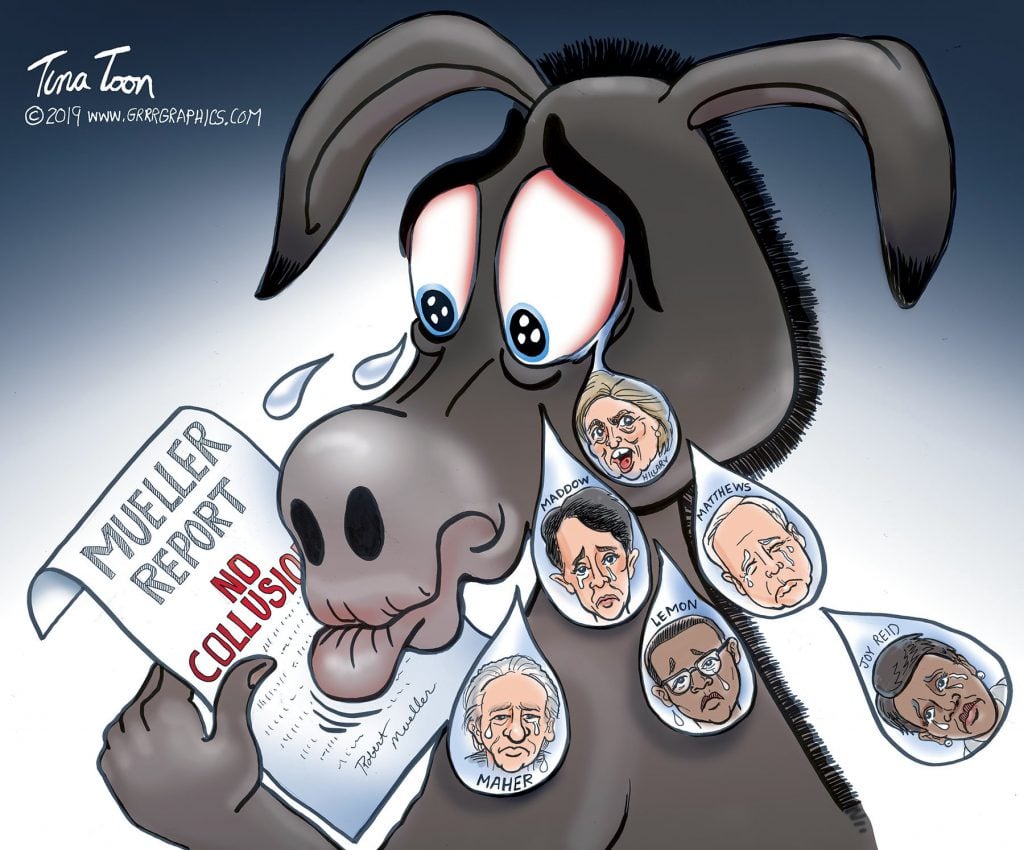 Breaking News: Mueller Report Finds No Trump-Russia Collusion
Your "nothing burger" has been served.
Yesterday, AG Barr released his summary of the Mueller report into the Russian collusion with the Trump campaign and found no evidence of collusion or obstruction of justice.
And Trump is ready to start his own investigation:
"It was just announced, there was no collusion with Russia. The most ridiculous thing i've ever heard. There was no collusion with Russia. There was no obstruction. None whatsoever. It was a complete and total exoneration," Trump told reporters.
"It's a shame that our country had to go through this. To be honest it's a shame that your president had to go through this for – before I even got elected, it began. And it began illegally. And hopefully somebody is gonna look at the other side. This was an illegal takedown that failed, and hopefully somebody is going to be looking at the other side."
The only 2016 campaign that colluded with Russia, was the campaign of Hillary Clinton.
For now, look for the usual suspects to wail and gnash their teeth proclaiming release the ENTIRE Mueller report while claiming obstruction of justice. Don't count on the Fake News hacks to apologize for the two year drumbeat of Russia, Russia, Russia!
You can bet they have one waiting in the wings. But after the Fake News Russian debacle, will any normal American believe them?
Lock Them ALL Up!
GRRRTeam
Support Cartoons by Buying Ben and Tina a coffee" A fun way to make a one time or reoccurring small donation, Brew it up by clicking here!