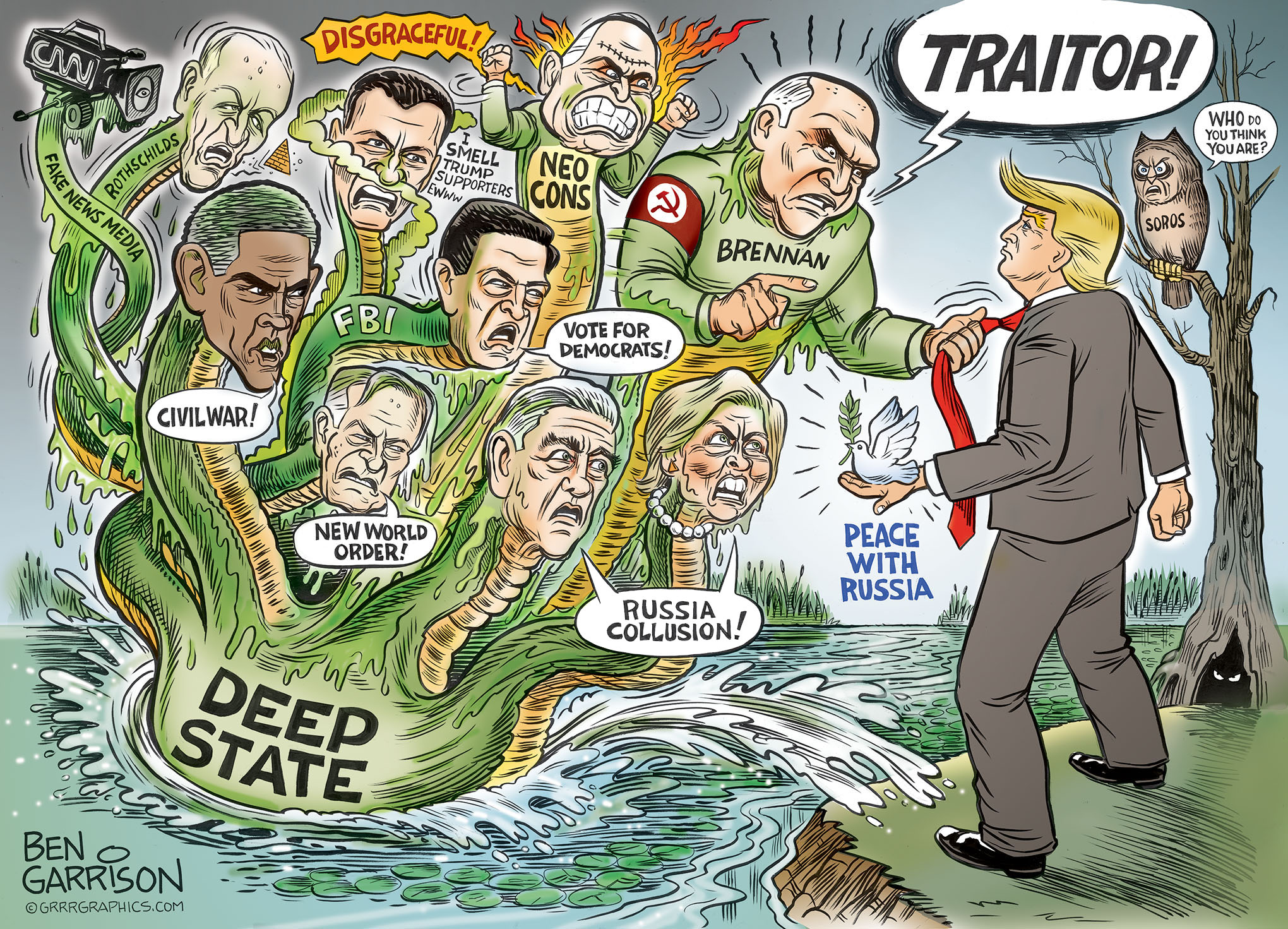 The Deep State is doing its best to make President Trump look like a traitor after his Helsinki Summit with Vladimir Putin. The kerfuffle seems centered on a Trump 'misstatement' that implied he did not trust his own US security agencies.
Well, no kidding. That's because they're not trustworthy. Sure, here's where I must insert the obligatory statement that there are some 'good, hard-working and dedicated people' working at the FBI and CIA. The problem is, too many have become politicized arms of the globalist Deep State.
Just what is the Deep State? Some on the left insist it doesn't exist. Bill Maher recently stated that the Deep State is merely 'government.' It may be part of government, but it's always corrupt. The Deep State is that which exercises government power and influence that is not part of our mandated Republic. That is, it's government by inside and outside sources that runs contrary to our Constitution. The Deep State can be central bankers who want to make sure we keep Russia as a big-time enemy so they can rake in more money through their wars started by false flags. The bankers can't stand that Putin, like Trump, is a nationalist who doesn't want globalist bankers taking over.
[paypal_donation_button]
The Deep State also consists of big-time financiers such as George Soros, who astro-turfs protests and tries to turn elections in favor of his globalist agenda. The corporate controlled partisan media propaganda outlets influence voters. Paid Deep State lobbyists influence or even write legislation. It should come as no surprise that our so-called 'security agencies' are part of that game. After all, the NSA has completely shredded our 4th Amendment.
Presidents may come and go, but the people running those agencies and government bureaucracies in general tend to grow complacent. They begin overreaching and eventually start abusing their positions of power. Peter Strzock is a good example. He's could be considered the face of the arrogant Deep State. HE was going to make sure Trump was thwarted. Never mind what the voters and Electoral College said. People such as Strzock and John Brennan are part of the Deep State that Eisenhower once warned us about. It's the Deep State aided by sharks such as Allen Dulles that led to the assassination of President Kennedy.
There's absolutely nothing wrong with Trump trying to make peace with Russia. It's clear that no matter what might have occurred, Trump was going to be swamped with waves of shrill invective from the Deep State Swamp hydra. It's important that our president maintains his focus in order to help make America great again.
—Ben Garrison
Original Art SOLD- The Fourth in the "DRAIN THE SWAMP" Series The Deep State Hydra Attacks..
1. Drain the Swamp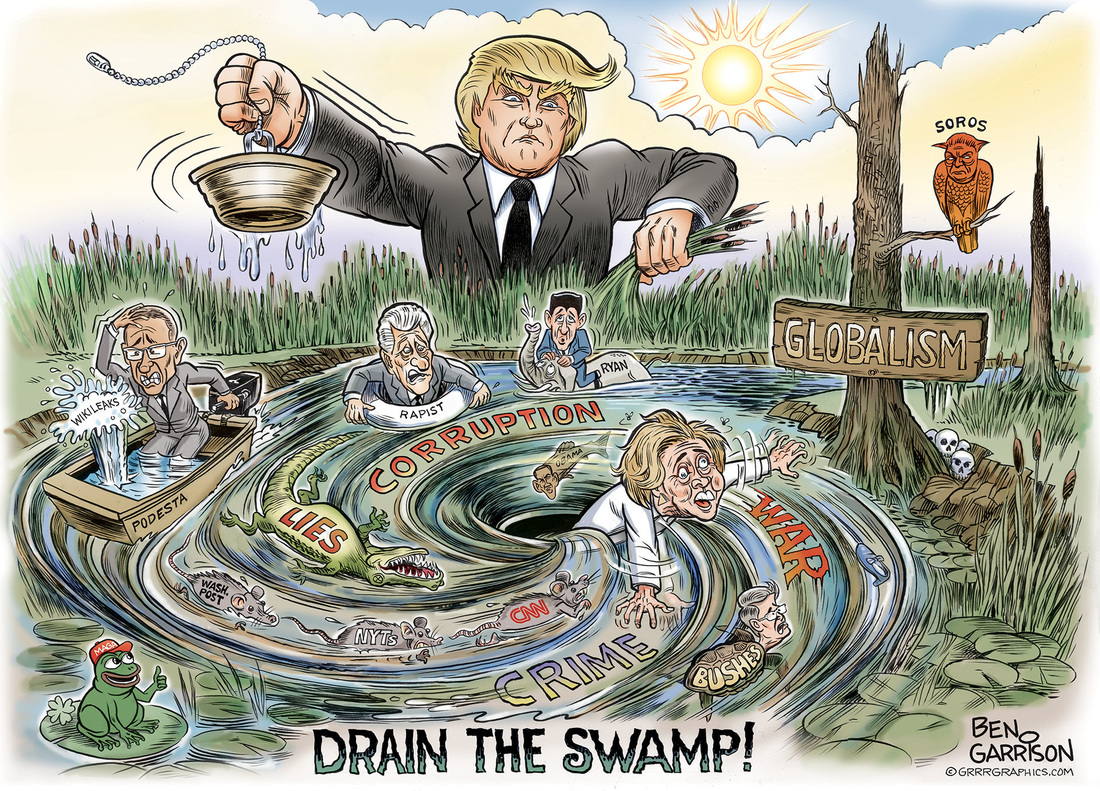 2. The Deep State Swamp Monster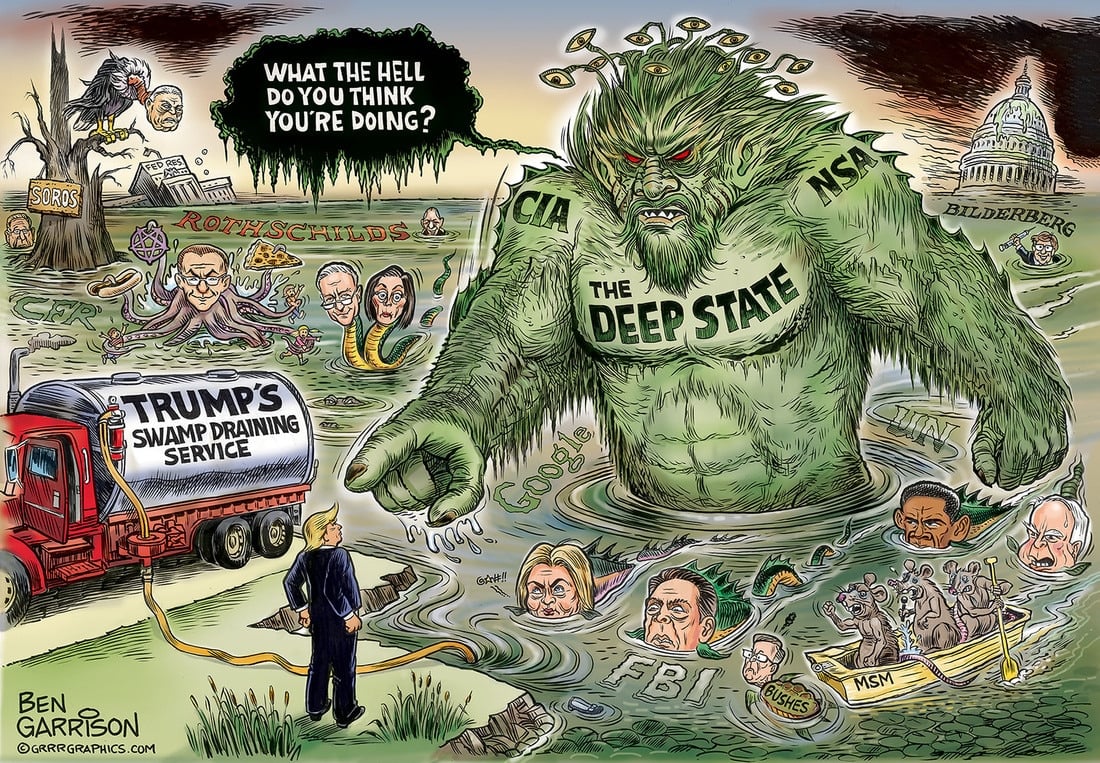 3. Your Guide to the Swamp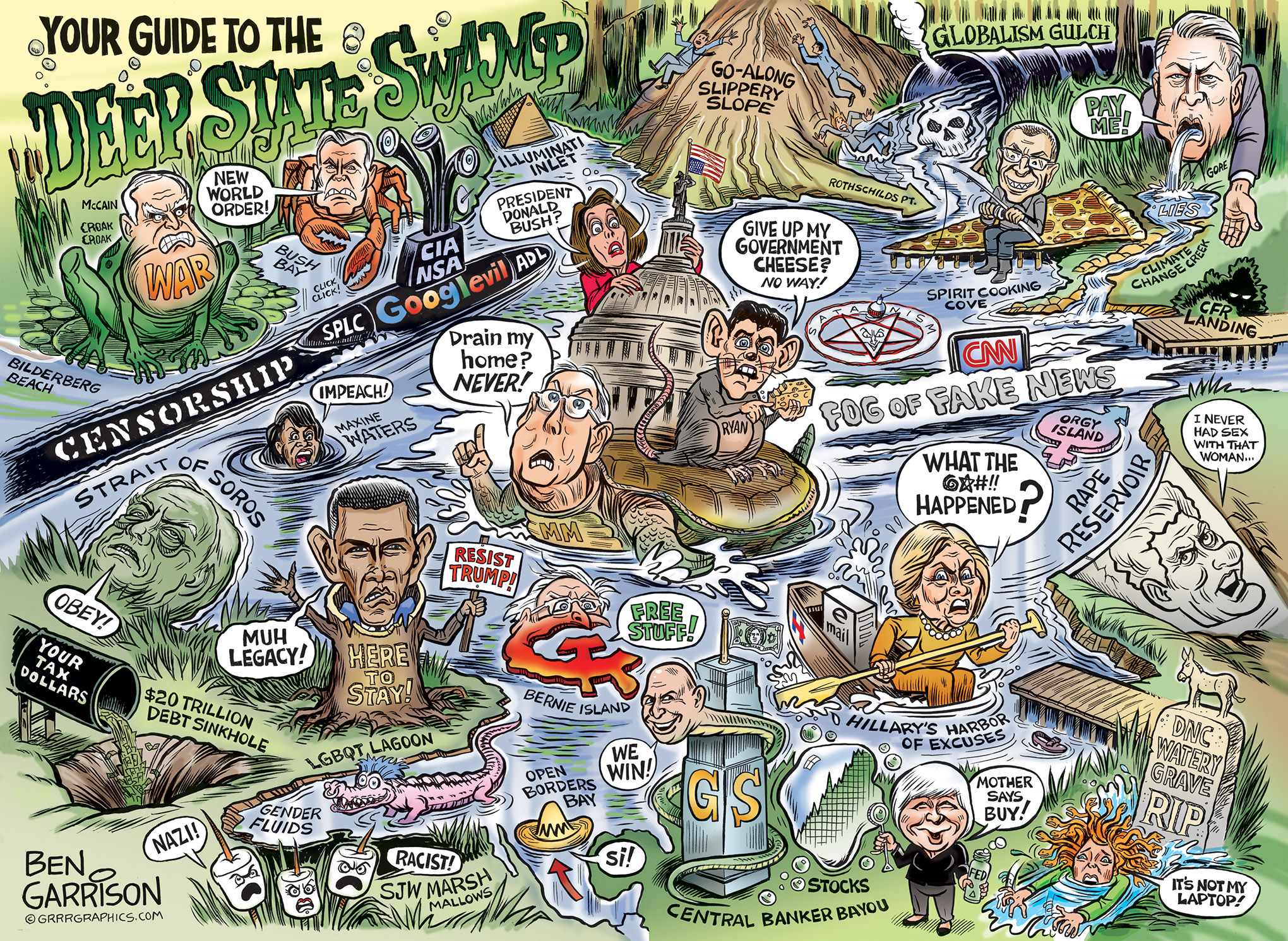 The Deep State Hydra Attacks Print available
http://grrrgraphics.com/shop/the-deep-state-hydra-attacks-print/