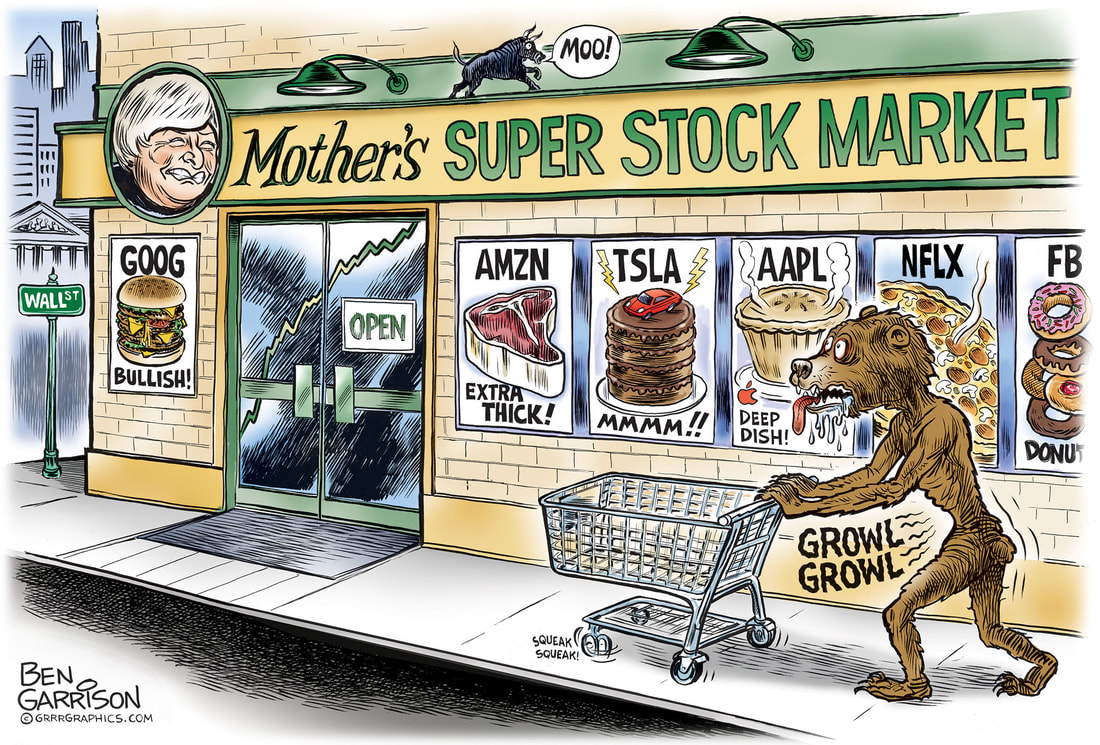 UPDATE: November 20, 2018
Tech's 'FAANG' stocks have lost more than $1 trillion and counting from highs amid tech rout
The five "FAANG" stocks have collectively lost more than $1 trillion in value from recent highs.
The FAANG stocks — Facebook, Amazon, Apple, Netflix and Google-parent Alphabet — all fell to begin Tuesday trading.CNBC
The stock market bear is hungry. His fangs are out, but the stock market has a fang, too. FANG consists of Facebook, Amazon, Netflix and Goog—all of which have made fantastic gains during the current bull run. These stocks are bloated pigs, but the bear continues to be thwarted.
Since its tragic inception in 1913, the Federal Reserve has made sure we got plenty of war and bubbles, including more recently the Internet Bubble, the Housing Bubble and now we have the current bull market. Some are calling it 'the greatest bubble ever.'
[paypal_donation_button]
When will the bull market collapse? Some say this year, but we've heard that every year since the last drop. The doom and gloomers continue to get it wrong. People such as Martin Armstrong, who is predicting the market will double again from here, continues to get it right. The technicals show weaker pullbacks and smaller gains on lower volume. The signs point to a blowoff top and that is attracting a lot of short interest, but many traders have already shorted the market and individual stocks again and again, only to get burned over and over again. The bear remains very hungry.
-Ben Garrison
Support Cartoons- Visit our Store! Fun for All Deplorables~Click to view