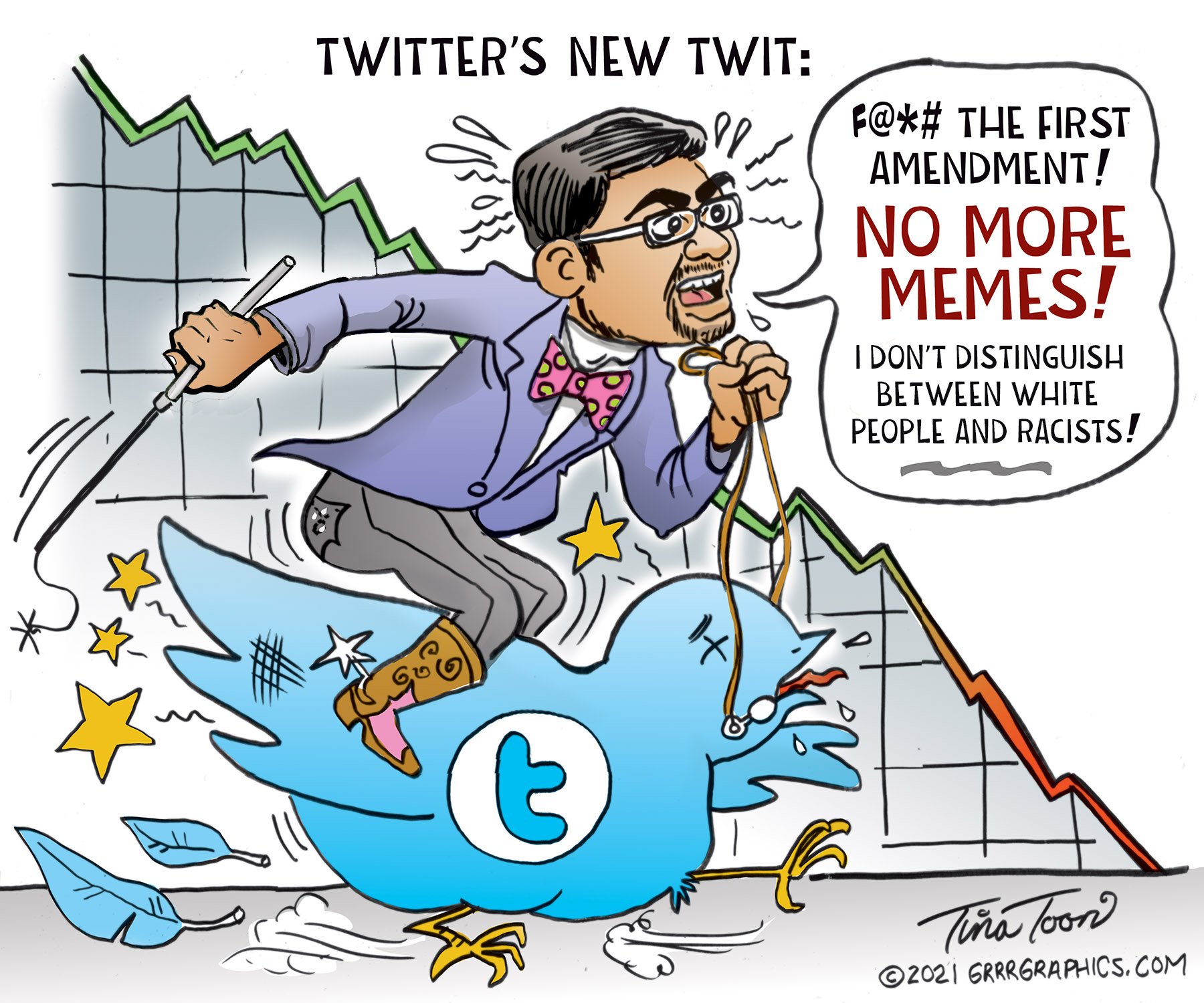 Meet the new Twit, same as the old Twit
Jack Dorsey has stepped down as CEO of Twitter. No reason was given and the announcement came on Monday November 29th, the same day the Ghislaine Maxwell trial began.
And right on schedule, Twitter's new CEO Parag Agrawal – the platform's former Chief Technology Officer, revved up the censorship on the platform. Parag is a radical who has said Twitter should not focus on "free speech" that the second amendment is not something they would follow.
Sign up for our Cartoon Newsletter and Never miss a cartoon- click to join
So if Twitter will not follow the laws of this country, what country's laws do they plan on following? Just their own?
Parag also called White people racists in an old tweet. and of course Twitters fact checkers came out in force saying it was a quote from some show no one remembers.
"If they are not gonna make a distinction between muslims and extremists, then why should I distinguish between white people and racists."
— Parag Agrawal (@paraga) October 26, 2010
One day after Parag became CEO, Twitter banned sharing images of  "Private Individuals" without their consent.  This included memes and video from citizen journalists filming riots and crimes. What is Twitter getting ready to hide? The civil unrest that is coming? The protests against Biden's clown show of a government?  Or maybe photos from the Maxwell trial?
Join Us on Subscribe Star, Our account was suspended by Patreon for telling the truth- Support Cartoons see New Cartoons Early before Public release! 
Guess we will have to wait and see.
In the meantime, Twitter will ban and lose more accounts and will go the way of  "My Space" as people will flock to new platforms that embrace the first amendment, such as "Truth Social" launching in February.
Tina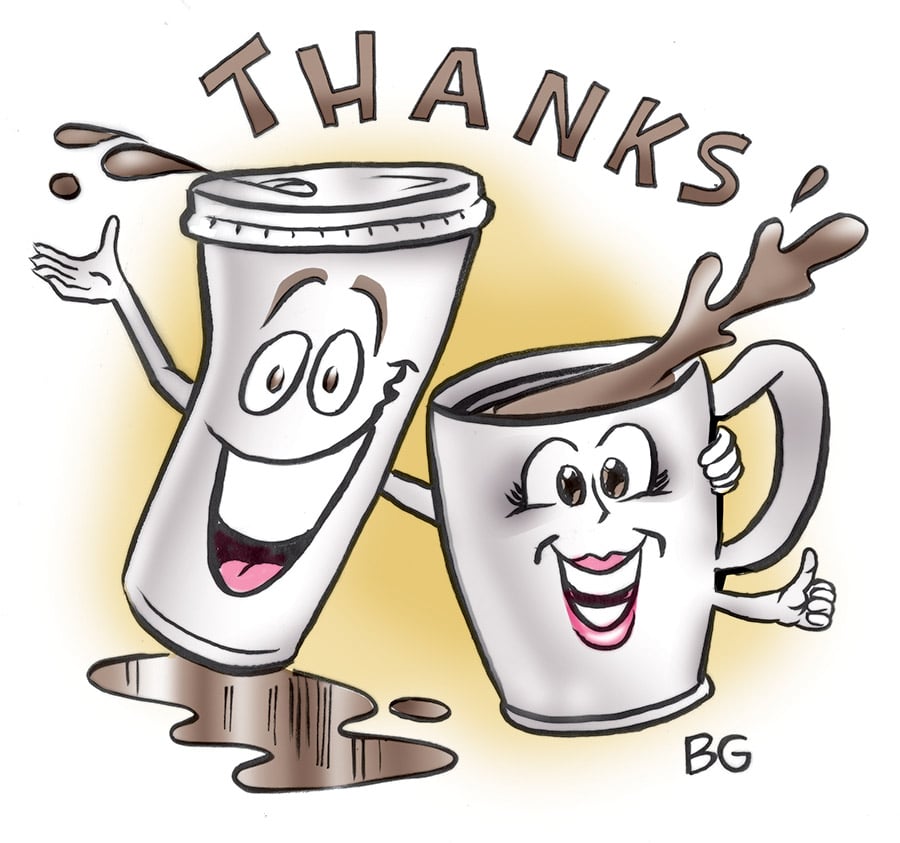 This is a war for our freedom and way of life. You can make a  donation and keep GrrrGraphics online! Bitcoin and ETH donation options just added! Please click to support our work- Thank you! Click now! 
AMERICA FIRST FOREVER- NEW CARTOON BOOK 11 LEFT IN STOCK- ORDER YOUR TODAY- MORE BOOKS ARRIVING FIRST WEEK OF DECEMBER
ORDER YOUR COPY TODAY!