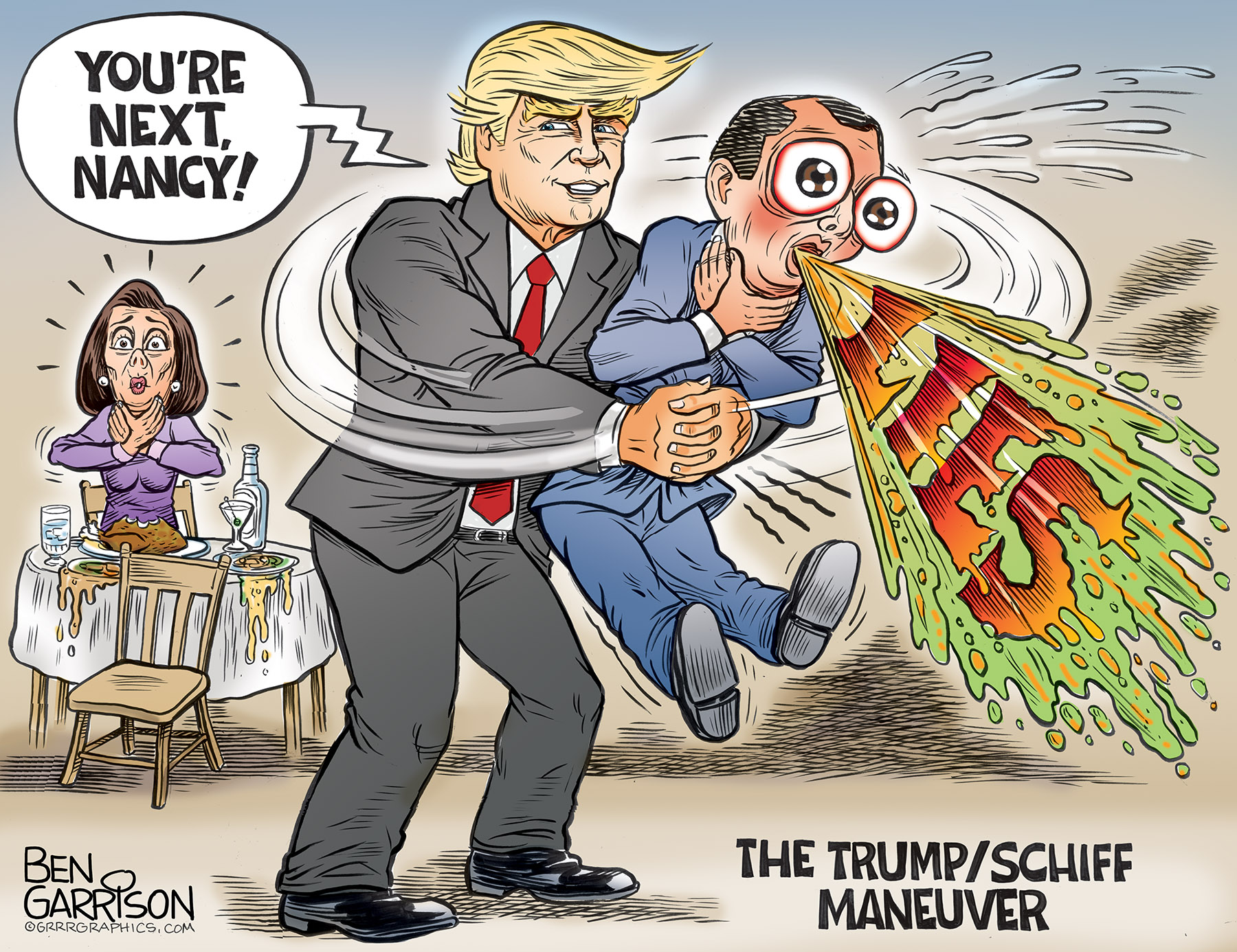 Those Lying Eyes…
Darren Beattie has been doing stellar journalism. If you're not familiar with his site, "Revolver,"   I suggest you bookmark it. He has exposed the entrapment that took place on January 6. He called it 'The biggest scandal in American history." The instigators that encouraged the march on the Capitol need to be exposed.
For example, Beattie has exposed Ray Epps, a loud and persistent voice at the January 6 event. He repeatedly encouraged everyone to march up and into our nation's Capitol. Afterward, he appeared on an FBI list of those they wanted to apprehend for the protest. Then his name mysteriously disappeared from that list. He was most likely a planted Deep State provocateur.
SUPPORT CARTOONS JOIN US AT SUBSCRIBESTAR!
The Democrats continue to call it an insurrection. In reality, it was a FEDsurrection and Nancy Pelosi is complicit. It was all a setup to entrap Trump supporters and now Trump himself.
Follow Grrrgraphics on Telegram!
Pelosi and Schiff continue to digest a burning hatred toward President Trump.
It's time for them to cough up their lies. The politicization of the security agencies needs to be exposed.
CHECK OUT BEN GARRISON NFTS CARTOONS AND FINE ART CLICK TO VIEW
— Ben Garrison