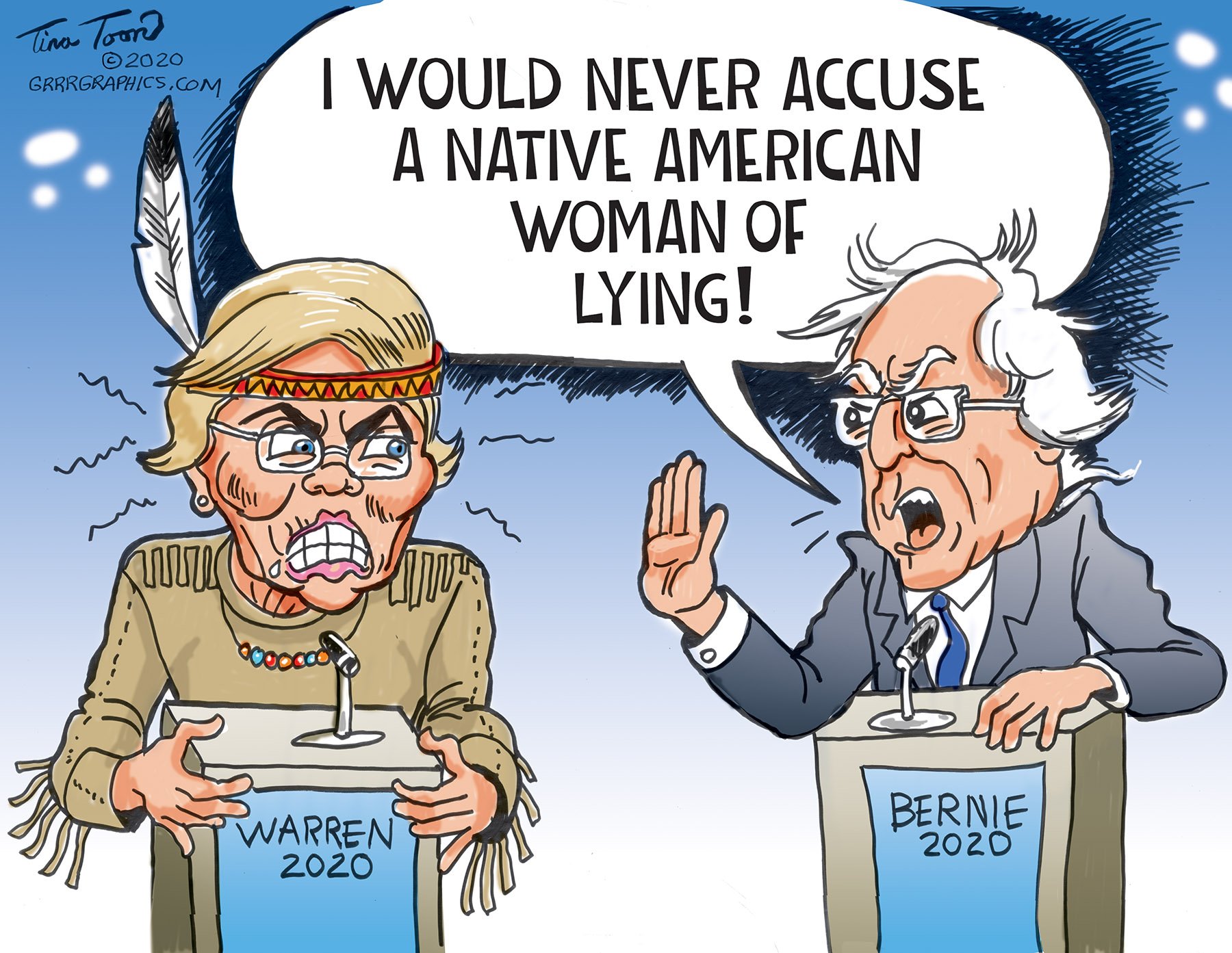 Liz Feels the Bern
Nothing like a hot mic to reveal the truth about these mediocre Democrat candidates!
The most memorable line from the recent DNC debate was after it ended when a hot mic caught Warren accusing Bernie Sanders of calling her a liar.
Funny coming from a woman who claimed she was Native American for years!
Here's how it went down:
Warren; "I think you called me a liar on national TV."
Sanders;  "You know, let's not do it right now. If you want to have that discussion, we'll have that discussion."
Warren; "Anytime."
Sanders; "You called me a liar. You told me — all right, let's not do it now."
Here, let me help…
You're BOTH Liars!
Tina
Thank You for your Support! Help Fund 2020 Cartoons
Use coupon "2020" and save 20% on these best sellers…