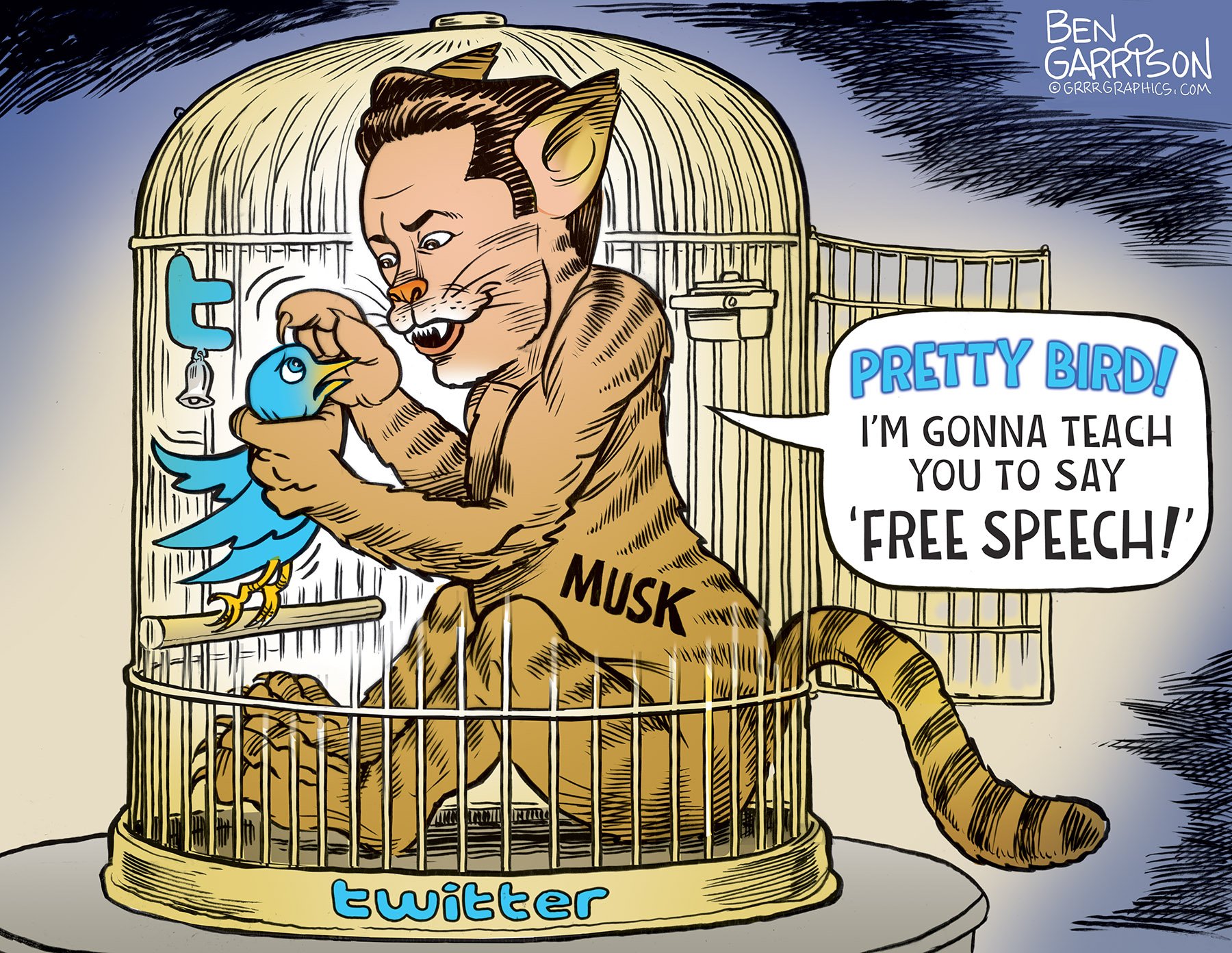 Pretty bird! Say "Free Speech!"
UPDATE 2 :
Elon Musk Just bought the 44 billion dollar bird. Good luck training it.
It's a worst case scenario for the easily triggered snowflake employees at Twitter: Elon Musk has just offered to buy the entire company. And even in doing so, he hasn't stopped trolling.
Elon Musk has made a bold move by offering to purchase 100% of Twitter for around $43 billion with a bid of $54.20.
According to an updated 13D filing read that Musk offered "to acquire all of the outstanding Common Stock of the Issuer not owned by the Reporting Person for all cash consideration valuing the Common Stock at $54.20 per share (which values the company around $43 billion)," warning Twitter management this is his "high price" and "if the deal doesn't work," he would "reconsider my position as a shareholder."  story at Zerohedge
Elon Musk now owns nearly 10 percent of Twitter, which sent shivers of fear up the censorious spines of those currently running the company. Musk is now being attacked on MSNBC and other globalist, lefty media outlets. They say he's a 'racist' and the usual blather. They do not want Musk to return free speech to the public square that was Twitter.
Musk was going to be on the board, but then he would have been limited to how much stock he would be allowed to have. Instead he declined the post and now he can buy more shares. He's one of the richest men in the world and he could certainly afford it and he may be one of the few oligarchs who is out to restore some of our freedom rather than take it away.
Musk can be a hero here, but he needs help. If conservatives bought the stock and then transferred their voting rights to him by proxy, the Tesla honcho could end up with a controlling stake and thus make changes including the reintroduction of free speech. He might even restore President Trump's posting privileges.
One can only hope…
— Ben Garrison
Follow @grrrgraphics on GAB,  Now live on TRUTHSOCIAL  PARLER, INSTAGRAM, MINDS TELEGRAM
Signed Prints Available!