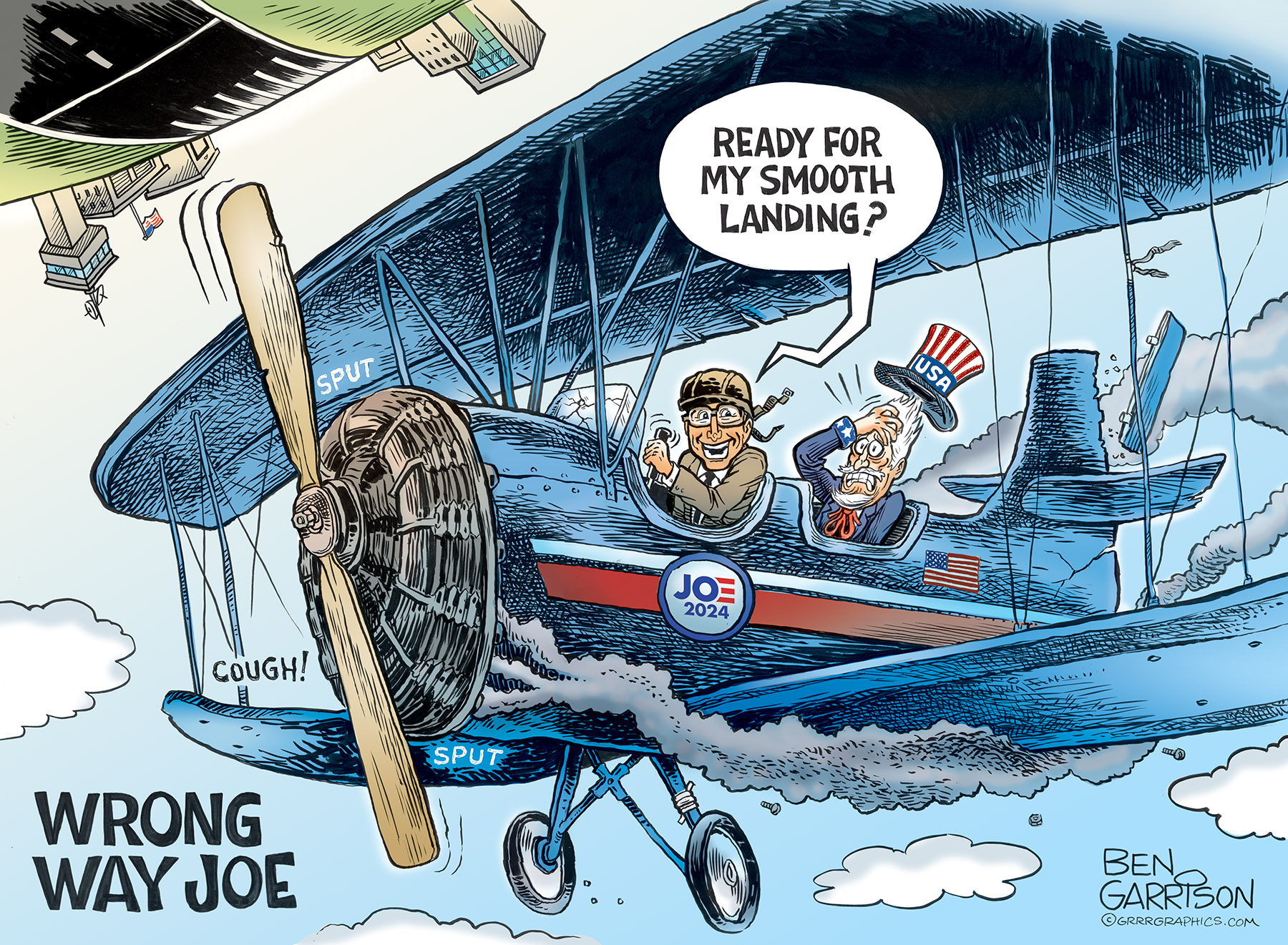 Up is Down, Down Is Up- It's Wrong Way Joe
Dementia Joe accidentally showed the world his script card. Written by his staff, it instructs Joe to 'go into the room,' and 'say hello' and 'sit in your chair,' and so forth. We all knew Joe needs to be handled, but I didn't know he had to be micromanaged.
Support Ben Garrison Cartoons with a One time donation! Click to Donate!
Joe is not the president. The election was stolen for him. He was installed. Still, one assumes that to be in such an office, Joe must be able to operate with some sort of sentient self-awareness. There's a lot of complexity involved. A pilot must know a lot of things to successfully fly an airplane. A lot can go wrong. Joe the mannequin is sitting in the pilot seat of the USA.
Unfortunately his passengers will pay the price for his incompetence.
— Ben Garrison
Signed Prints Available- Order yours today
Follow @grrrgraphics on GAB,TRUTHSOCIAL PARLER, INSTAGRAM, TELEGRAM 
Ben Garrison Original art SOLD