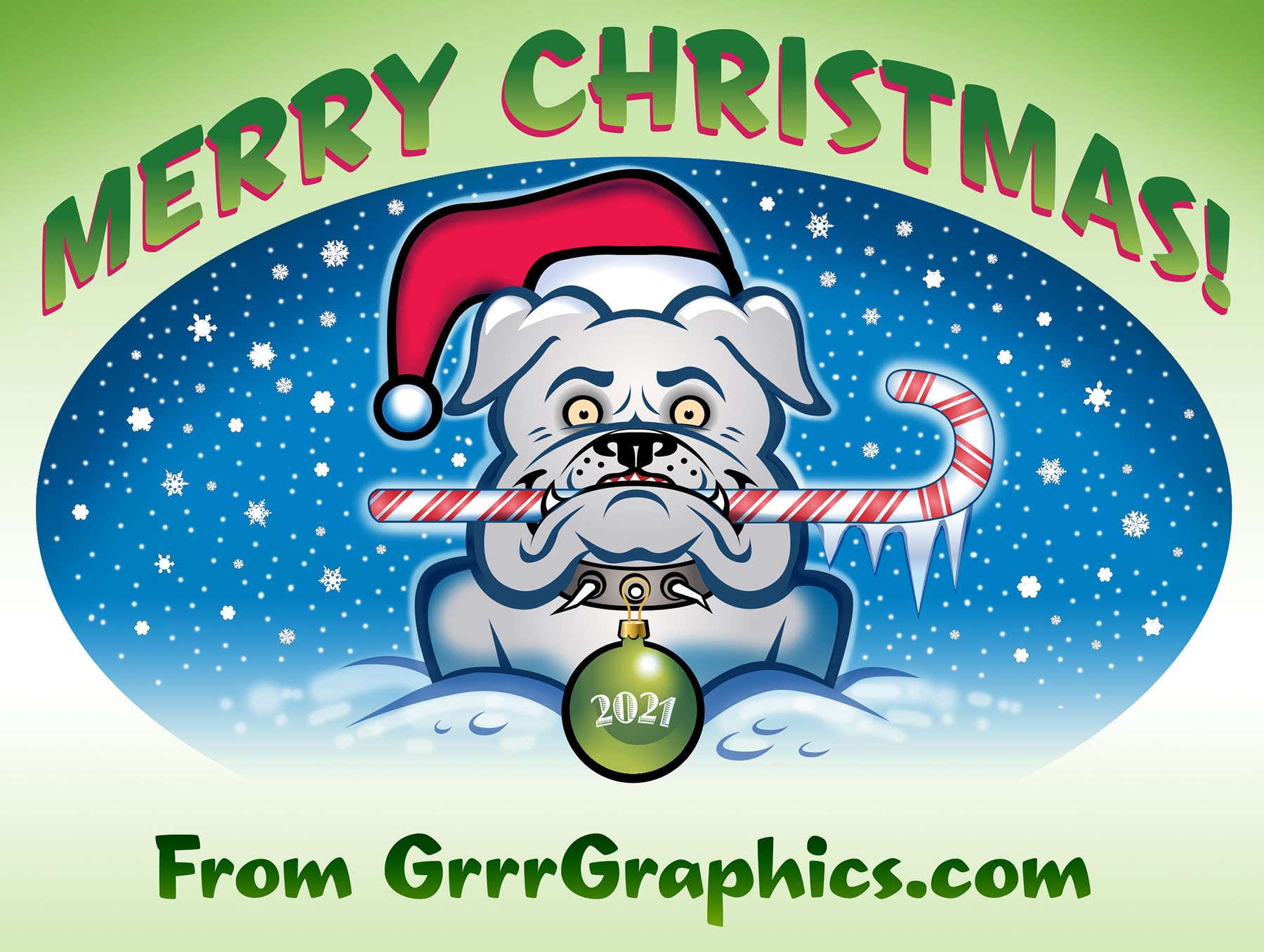 AND A BRANDON FREE NEW YEAR……
We at GrrrGraphics wish you and yours a very Merry Christmas.
It has been a rough year for us liberty-minded folk and we hope next year will be better, but in the meanwhile let's all enjoy our mask-free and jab-free families over the holiday and ponder the true meaning of Christmas—it's not about materialism, but about love and the birth of Jesus Christ, our lord.
Here in Montana we are expecting sub-zero temperatures to last most of the week. Hence our mascot, 'Grrr' has a freezing candy cane in his mouth. We'll let him back in to warm up.
Merry Christmas!
From Ben and Tina