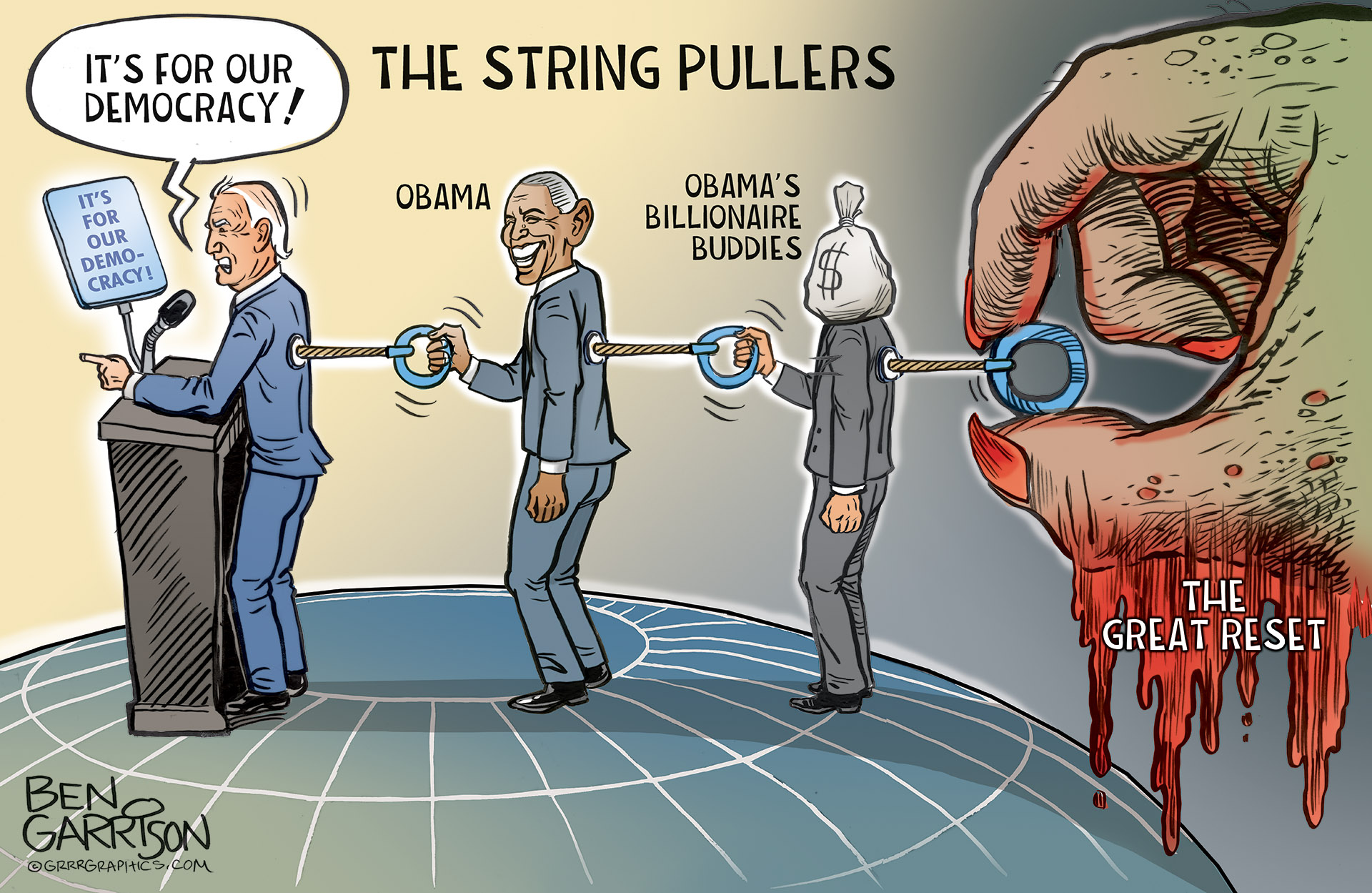 Who is pulling their strings?
Everyone knows Biden is not capable of handling operations on his own. He's told what to say, where to go, what to do, where to sit, and when he can have an ice cream cone.
Even still, he screws things up regularly. He imagines people are behind them during his speeches and when he's finished he turns around to shake an imaginary hand. He can't find his way back from the Rose Garden.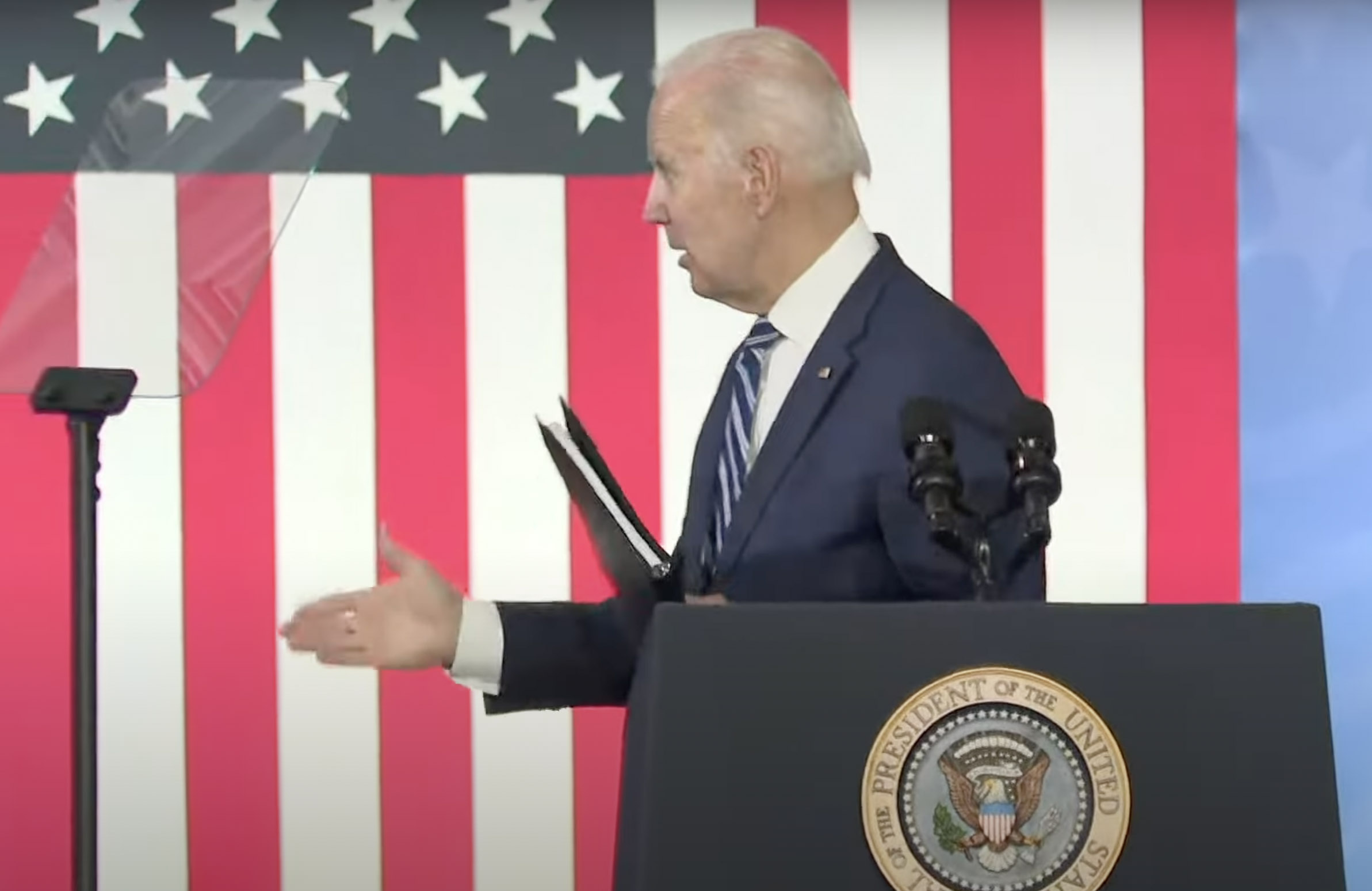 Biden is corrupt, lazy, and mean-spirited. He also doesn't want to study schedules, memorize names or events—and therefore he comes across as an utter fool. It's easier for him to lie than to memorize facts. The man is a manikin set up in the White House to carry about the agenda of others.
So who is pulling Biden's string? Many think it must be Barack Obama, and we've often heard of this presidency being his 'third term.' Biden is carrying out Obama's takedown of America and he's speeding it up because Trump did his best to build America back up.
Obama came out of nowhere and ran in well-funded congressional campaigns that included a term as Senator, and in a whirlwind he was president. Who was backing him? Who pulled Obama's string? We know he had plenty of help from an assortment of globalist billionaires including George Soros, Google chief executive Eric Schmidt, Bill Gates, Steven Spielberg, George Lucas, Penny Pritzker (heiress to the Hyatt Hotel fortune), David Geffen, and many more.
Fight Fake News with weaponized Cartoons that make the Mainstream News cry- make a small donation to support!
It's not just billionaires, but the central banks that have caused both Obama and Biden to go into genuflect mode. They both don't give two shakes for the average citizens. They abhor such 'common' company. They'd rather escape to their beachfront mansions. They may talk folksy about helping the underclass, but it was all lying blather. They talked about 'taxing the rich,' but the main task of both Joe and Barry involves protecting the billionaires and banking class—not taxing them. Those 87,000 new IRS agents will attack and harass the poor and middle class, NOT the billionaires.
There is one more string puller and it's represented by those at the very top of the pyramid. Those who own and control the central banks also control the Davos crowd, the Bilderberg meetings, the UN, the mainstream propaganda media, (and just about everything else) are the same people pulling us toward globalist tyranny. They might remain behind the scenes, but they pull an awful lot of important strings.

Those strings will be difficult to cut.
— Ben Garrison
Follow @grrrgraphics on GAB, TRUTH SOCIAL, PARLER, INSTAGRAM, TELEGRAM 
or join us at The Garrison!
Viral Cartoon 'Down The Twitter Rabbit Hole" Available as a Limited Edition Signed Print- ON SALE!
Our Christmas Sale Ends soon- don't miss out!