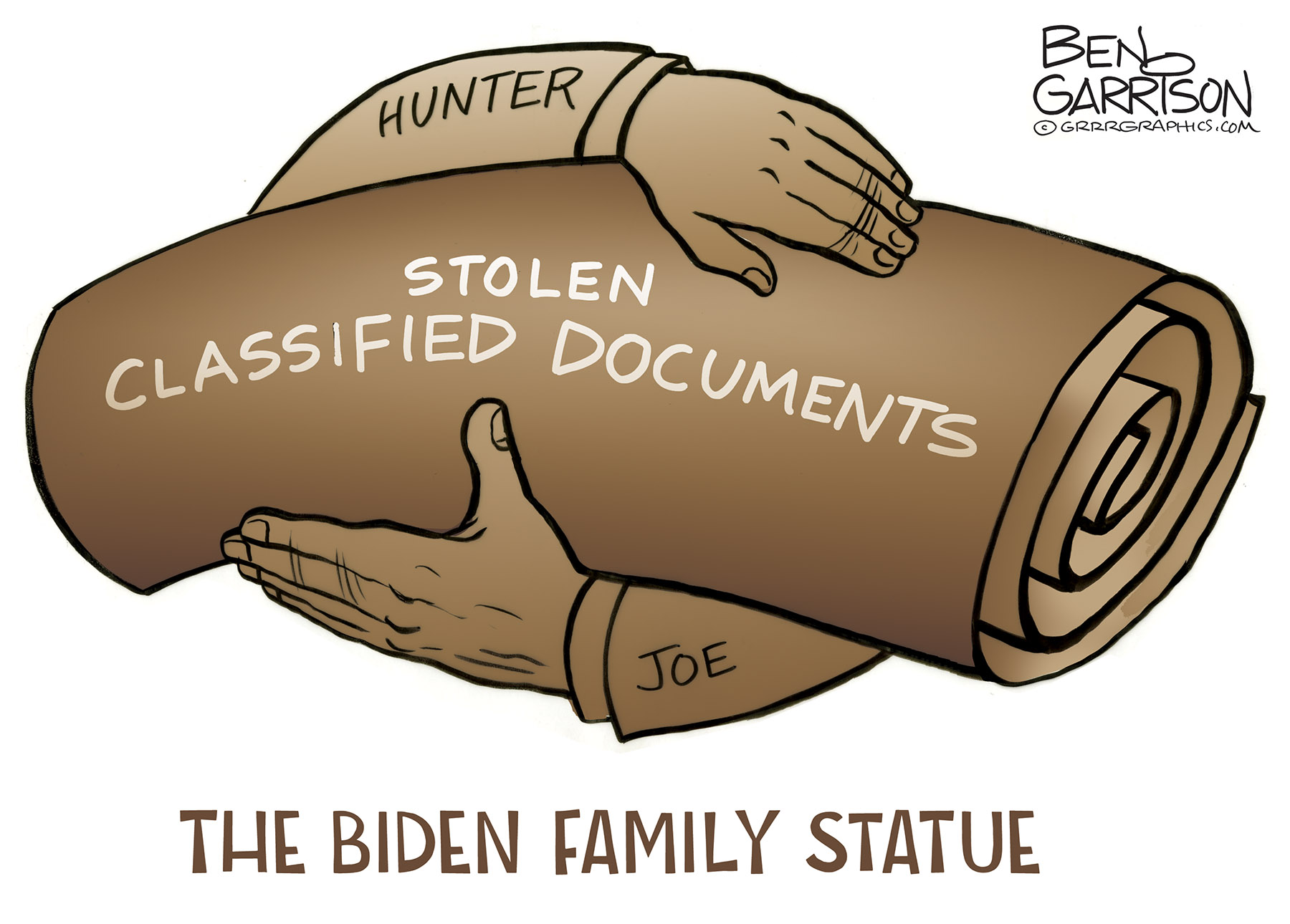 The Biden Crime Family statue
Cartoon Published January 16, 2023
A monument to corruption.
What is more repulsive than the new MLK Jr. Statue?
The corruption on display by the Biden family.
Extra Spicy cartoon bonus!
Our 2023 fundraiser for GrrrGraphics on Give Send Go continues! We are humbled by your support – pls share so we can keep creating the cartoons and content you love! thank you  #KeepBenDrawing
Why should you donate to us?
If you are unhappy with the current state that our country is in today, you can help us keep fighting for our freedoms and rights by supporting our work! Your donation WILL make a REAL difference in 2023.
We all need to stay in the battle to save our country, our liberty and most of all, our children.
They tried to shut us up, they banned us from Twitter, Facebook, Patreon and many others.
We will not give up!
Not only will your donation help us keep fighting against tyranny, but you will keep us online and standing up for America and you! In 10 years we have always managed to keep going, this year we ask for your prayers and support.
In addition, we have plans for a new book in 2023, a hardbound collection of Ben's most viral cartoons and a major revamp of the GrrrGraphics website. This includes adding a comment section to posts and easier navigation. Ben has even mentioned doing some type of weekly podcast if things go as planned.
Of course, this is all on hold until we can fund Grrr and move into a new rental.
Please consider a donation to support our work and continue our mission!
Thank you for your prayers and support,
Ben and Tina Garrison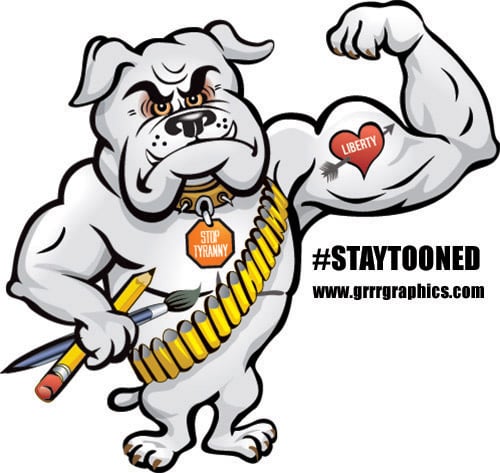 Follow @grrrgraphics on GAB, TRUTH SOCIAL, PARLER, INSTAGRAM, TELEGRAM 
or join us at The Garrison!
We are fundraising for 2023, You can keep GrrrGraphics online with a purchase!