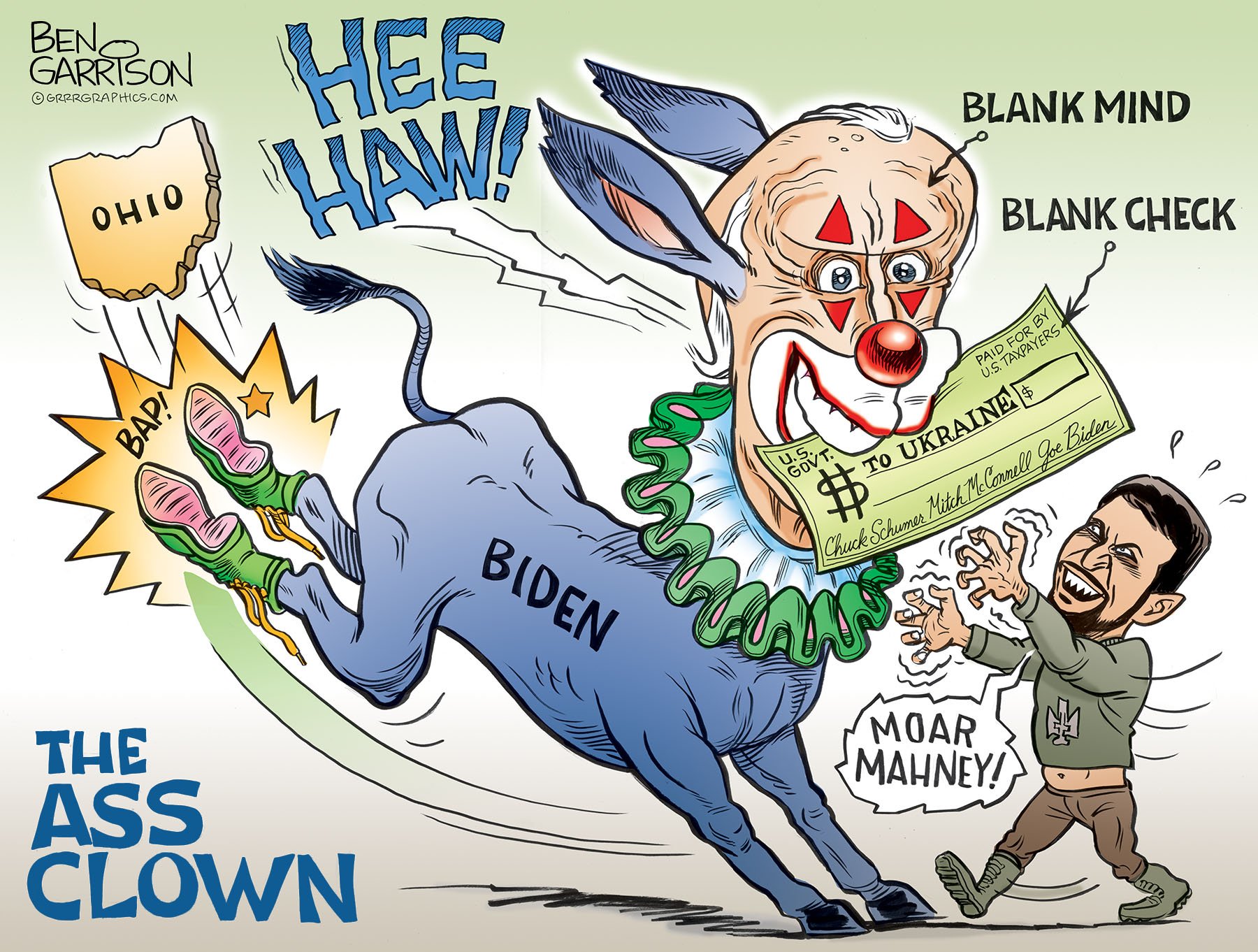 Blank Check, Blank Mind
Cartoon published 02/21/2023
An air raid siren was blaring when Biden met Zelensky in Keeeeev. The sound was set up to make it seem as if Biden was on a battlefield and acting all brave and heroic. Like Biden's presidency, it was fake. A sham. I'm sure in the future Biden will lie and claim he was also under sniper fire—just like Hillary claimed when she landed in Bosnia.
STAY UP TO DATE WITH NEW CARTOONS! SIGN UP FOR OUR GRRR-NEWS! IT'S EASY AND FREE!
Biden is no hero. He's a cowardly sadistic fiend and traitor to our country. He didn't have the guts to visit Ohio, which faces a horrific environmental disaster. Biden won't help his own citizens, but he will make sure endless money is funneled toward Ukraine. He even wants the citizens there to get social security. It is not well known, but Biden has already imported over 100,000 Ukrainian 'refugees' to America where they are put up in fancy hotels all over the country. Biden loves open borders for America, but Ukraine's borders are somehow sacred to him. He favors illegal immigrants and foreigners over Americans, whom he despises. American citizens must pick up the tab for his profligate spending by means of inflation.
If anything, more and more Americans will be infuriated by Biden's traitorous behavior. Unfortunately, they will not have the power to remove him from office. A few Republicans might complain, but they will do nothing. The Uni-Party will continue to support Ukraine over America. It seems as if both Biden and Zelensky won't be happy until they see a big bloom of radioactive mushroom clouds.
Ben Has A 'Buy Me A Coffee' Page! Send Ben a Hot Cup Of 'Coffee' Mmmmmm Delicious! Click To Send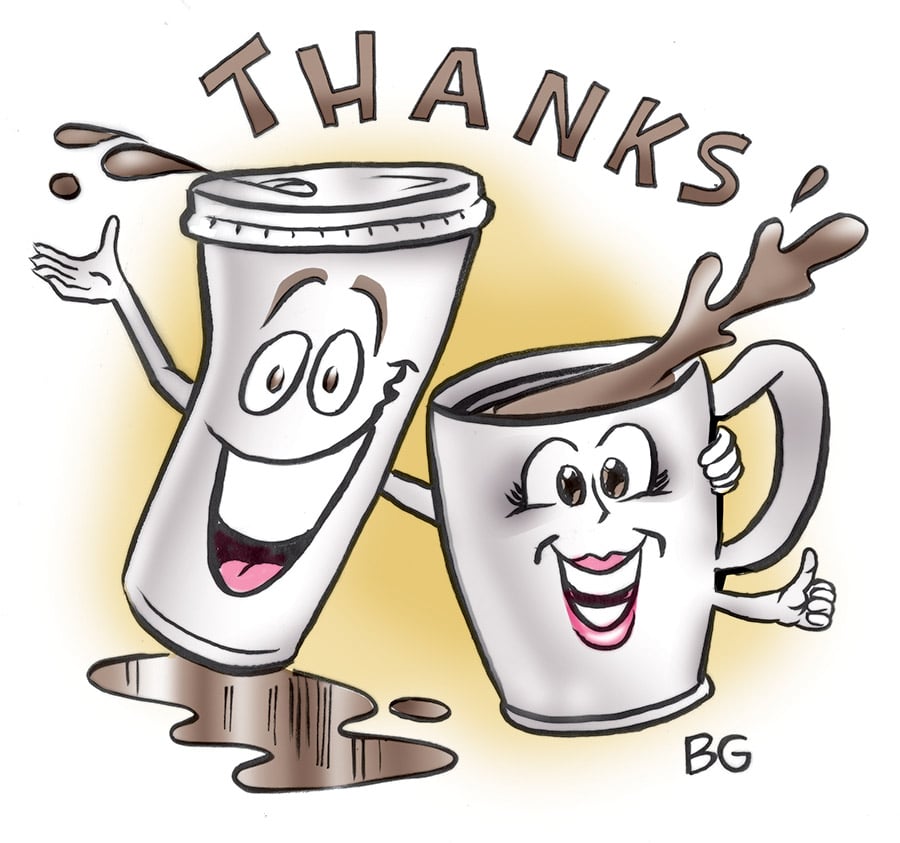 It's sad and tragic how quickly Obama and Biden have destroyed America. Things will not improve until we see fair elections and right now they remain rigged. Biden might receive the lowest ratings in history and they could go lower, but even he has said that doesn't matter. He will run again and win again, because America is no longer a Republic. It has instead become a disgusting, rigged clown show. Biden is the head clown, and he's a very unfunny one.
— Ben Garrison
Follow @grrrgraphics on GAB, TRUTH SOCIAL, PARLER, INSTAGRAM, TELEGRAM 
or join us at The Garrison!
We are fundraising for 2023, You can also keep GrrrGraphics online with a purchase!  Visit our Best sellers! Click now!
Please Support Ben's Work Visit Our 2023 Fundraiser at GIVESENDGO! Click Now
If you can not donate then please share our campaign on social media! Thank you!
SHARE/DONATE AT    GIVESENDGO.COM
OR DONATE DIRECTLY AT: