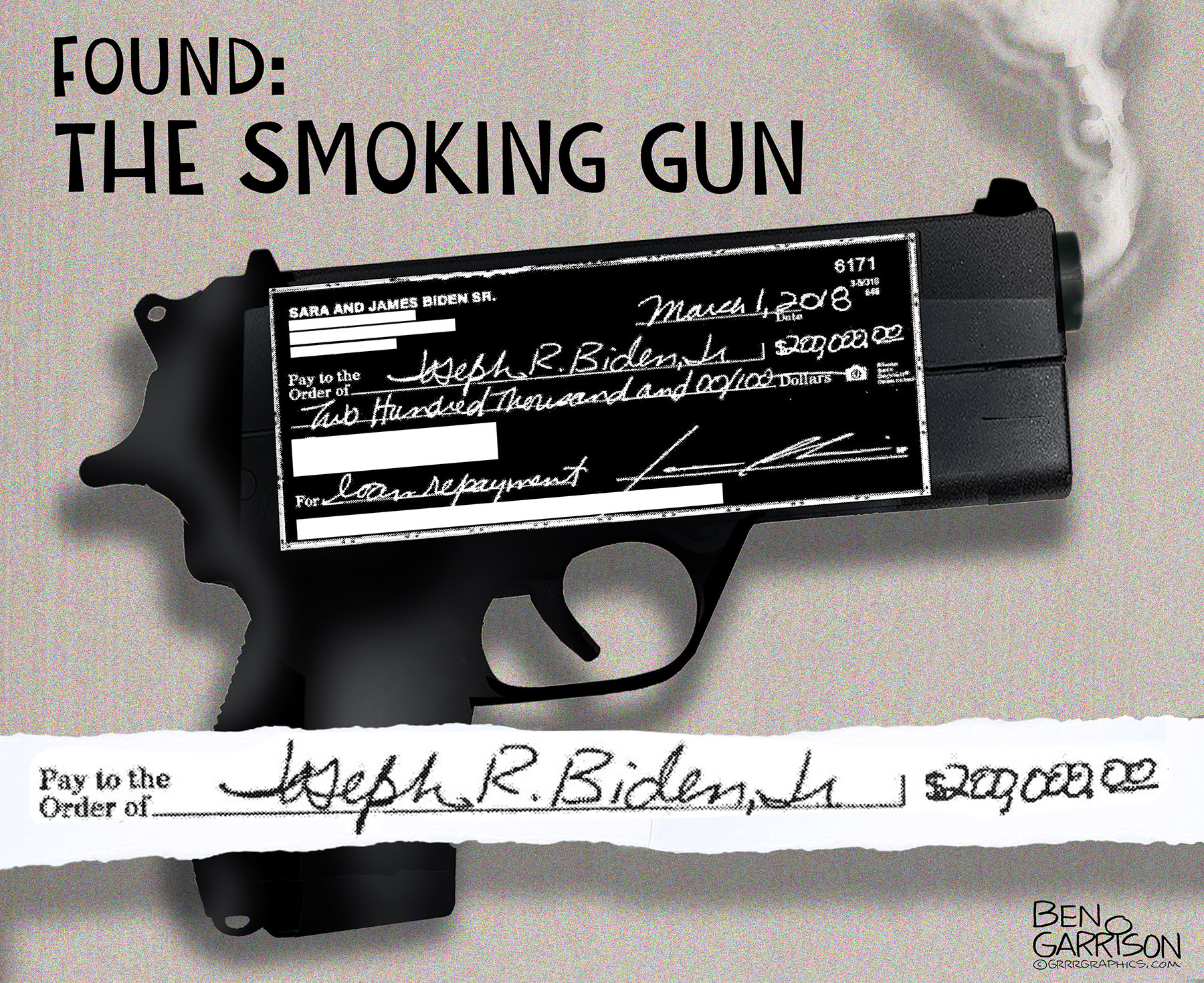 Biden's Smoking Gun
Cartoon published 10/25/2023
A trusted FBI agent revealed that Joe Biden, using his son as a middle man, accepted millions of dollars in bribes from Ukraine. When a reporter asked Joe about this, Biden laughed arrogantly and replied, "Where's the money?"
The House Oversight Committee recently released evidence of that money, and it's probably the tip of the iceberg.
Joe received a $200,000 check from his brother James. On March 1, 2018, Americore, a struggling health care business, wired that same amount to James, who then immediately turned it over to Joe as a 'loan repayment.' The Bidens often use the word 'loan' to cover up their bribes and money laundering. There is no evidence that Joe ever loaned his brother such an amount.
Are You Ready To Take Back Our Country? Support America First Cartoons Please Donate Only If  You Can!
Congress has the cashed check—the smoking gun—and there will be more smoking guns coming. Joe Biden, like Hillary Clinton, has repeatedly engaged in bribe taking, otherwise known as 'pay for play.' Joe did not destroy evidence like Hillary. It's still out there in the form of bank records. 
Similarly, Hunter shook down a communist Chinese businessman for $10 million. He said, "I'm sitting here with my father and we'd like to understand why your commitment has not yet been fulfilled." Apparently Hunter soon gained satisfaction and at around that time period Joe purchased his luxurious, six bedroom Rehoboth beach house in Delaware for $2,740,001—in cash.
Never Miss A New Cartoon! Sign Up Today For Our GrrrNEWS  cartoon newsletter-It's Free and Easy!

Once Congress gets it's act together, it's time to get the Biden impeachment rolling. That impeachment may not occur because Biden is a member of the Deep State Swamp, but he should be legally harassed and exposed in the very least. Trump had to deal with two impeachments based on no evidence at all.
With Biden, there's a mountain of evidence.

Impeach Joe Biden and then LOCK HIM UP!

— Ben Garrison
Follow grrrgraphics on Twitter   GAB, TRUTH SOCIAL, INSTAGRAM, TELEGRAM
or join us at The Garrison!
Together we win!
Send Ben and Tina a treat today with a VIRTUAL chocolate bar- Mr. GrrrBar!*
*this is NOT a real candy bar, this is a donation.
Grab 1, 10, or more! A sweet way to donate and support GrrrGraphics!
Support us and score an incredible T Shirt/mug for all your red pilling needs.  More at the GrrrGraphics Collection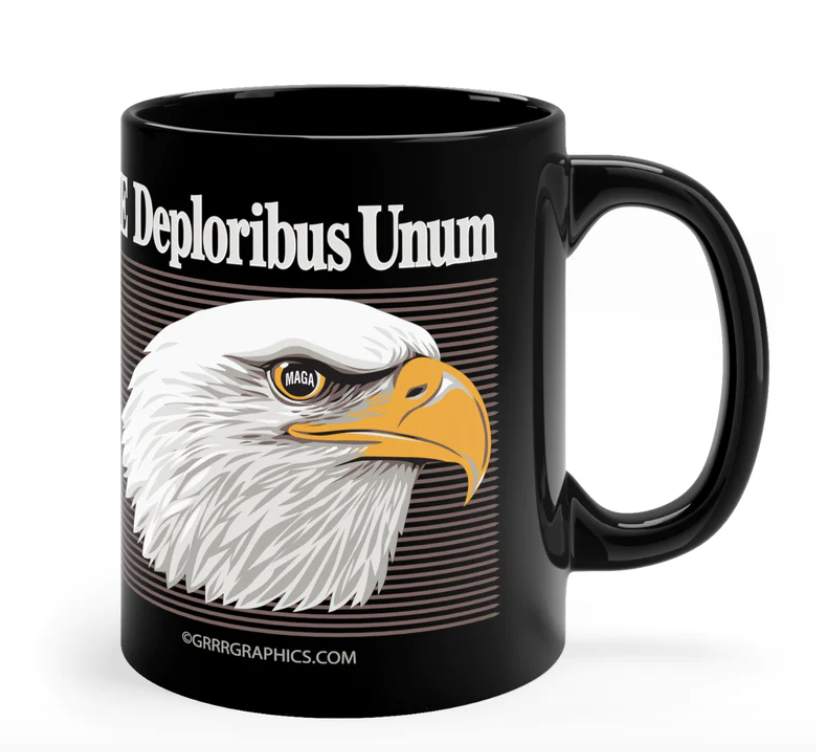 Dark Brandon Biden On Vacation Original Art- Collectors Item
This snapshot of history in the making comes as an amazingly attractive piece of artwork. Depicting America's current fight against tyranny and globalism, this cartoon is one for the history books.
Ben Garrison's art is published all over the world, making this original a valuable collector's item which will only appreciate over time – predictably to the tunes of thousands of dollars.
Dark Brandon Biden On Vacation Original Art- Collectors Item