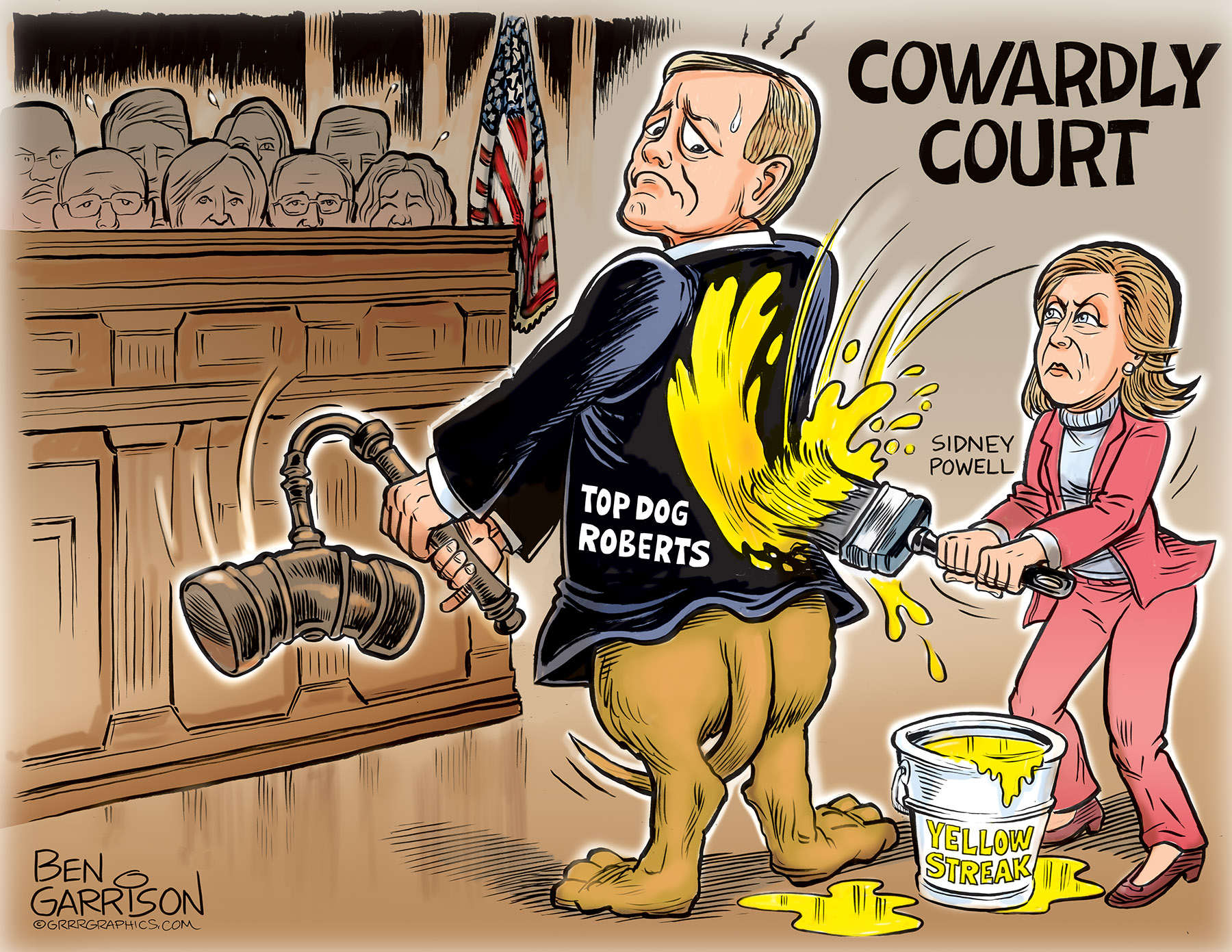 The Supreme Court Proves It is just as corrupt as the FBI and Congress
All of our institutions are rotten to the core with corruption and cowardice. It's time to face that fact.
Sidney knows…
On Monday the US Supreme Court rejected without comment or explanation, the 2020 election challenges by Attorney Sidney Powell in Arizona and Wisconsin.
Sidney Powell issued a statement:
My comment for the press on SCOTUS rulings today: "The Supreme Court's failure to date to address the massive election fraud and multiple constitutional violations that wrought a coup of the presidency of the greatest country in world history completes the implosion of each of our three branches of government into the rubble of a sinkhole of corruption.
It is an absolute tragedy for the Rule of Law, the future of what was a Republic, and all freedom-loving people around the world."
Help fight against the tyranny of Big Tech, Democrat Communists and Cancel Culture! Will You Make A Donation to Support Our Work Today?
What does the cabal have on the Chief Justice? Why can't the court just hear the evidence? What are they afraid of? More riots by BLM? Now that everyone has had a free trial of the rolling disaster of the Biden administration, more people would welcome the election being overturned.
Get ready for the next step folks…
-GrrrTeam
Join Us on Subscribe Star- (Like Patreon but without the Cancel Culture Attitude )  Make a monthly donation and you will see new cartoons first before public release! Thank you for the support- click to view!
Note: GrrrGraphics is an Amazon Associate. Your purchases through any of our links will help support GrrrGraphics and keep our cartoons online at NO COST to you!  Amazon Home Page