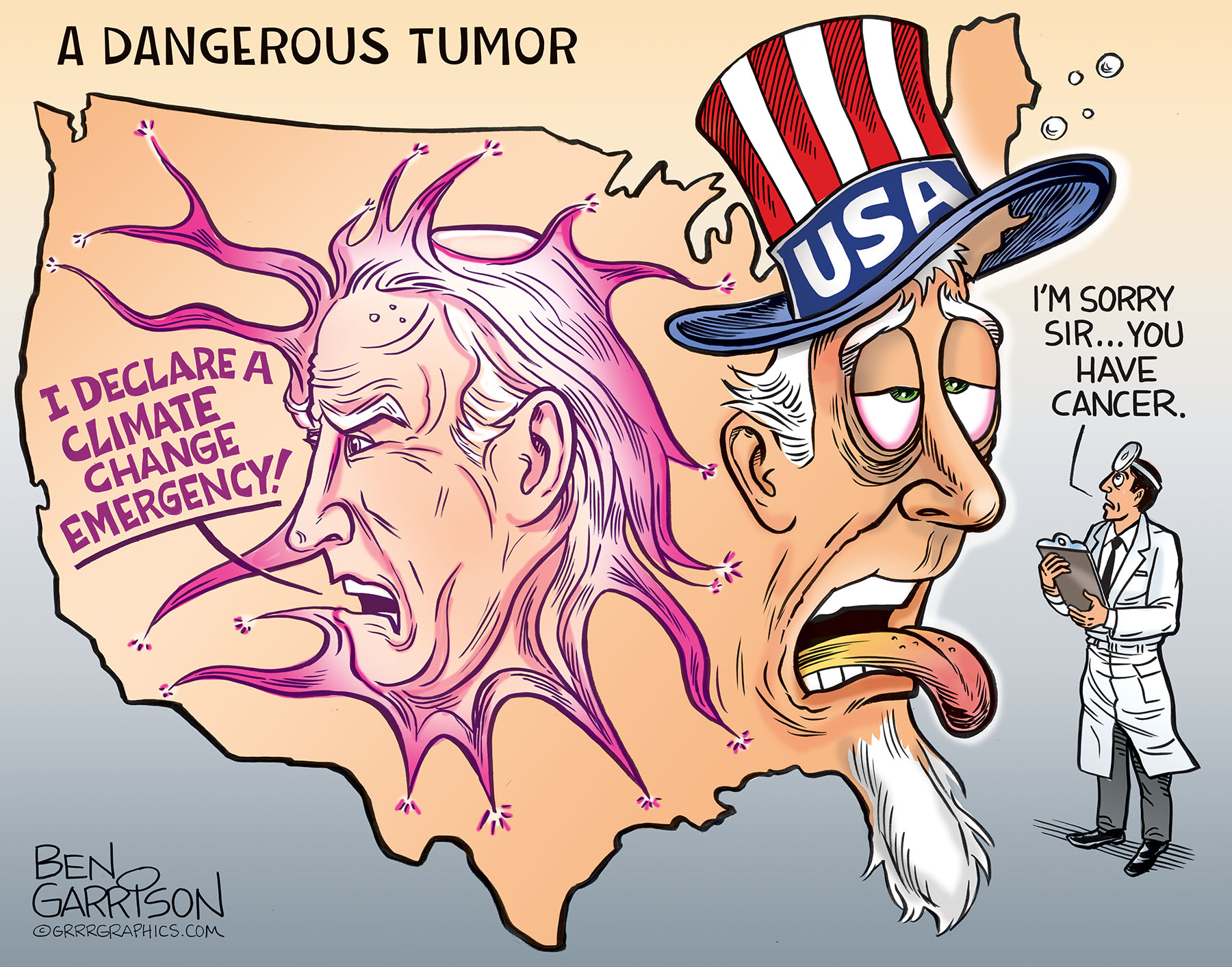 Biden doesn't have cancer. He IS the cancer.
UPDATE: Biden has tested positive for covid with mild symptoms, interesting timing. Change of batter?
When Joe Biden prefaces his ramblings with the word 'look,' you can be sure he's lying. If he ends a statement with the word 'period,' you can be sure he's lying. If he says "It's no joke," then you can be sure whatever he's saying is bogus.
Case in point, Dementia Joe claimed he got cancer from the oil industry. When he was a kid, he said there was an oily film on the family car! That's how he got cancer. He used the present tense, but once again his statement was 'walked back' by his White House handlers. Turns out he was lying again. He once had some sort of minor sun-damaged skin issue, which may not even have been cancerous.
Joe is a con man who is prone to making up stuff on the fly and he has lied his way through life for many decades. Now like Al Gore before him, his job is to ring the 'climate change' alarm for his masters. Sure, the climate changes all the time. It's called 'weather.' They're now using changes in the weather to run their anti-human agenda against us while increasing their own power. They've done the same thing with the flu and cold viruses. What was once a endured as simple fact of life, coronaviruses are now painted as something equivalent to the Bubonic Plague. It's about forcing dangerous vaccinations and useless masks on the populace, but mostly it's about power.
Keep Cartoons Online Click to Donate!
The climate change bunk is being used to shut down our economy and hand over still more power to Big Government, which is in turn controlled by the globalists. They all have an anti-freedom and anti-human agenda. The scum at the top of the pyramid (they call themselves 'the elite'), want to speed up their Agenda 30 and Biden is doing his part to help. Joe declared a climate 'emergency', and it will be used to speed up the destruction of America.
Biden doesn't have cancer. He IS the cancer.
— Ben Garrison

Follow @grrrgraphics on GAB,TRUTHSOCIAL PARLER, INSTAGRAM, TELEGRAM 
Support Ben's work with a purchase at our shop, your support keeps Grrrgraphics online and fighting for YOU!  Check out the GrrrShop today Click Now!