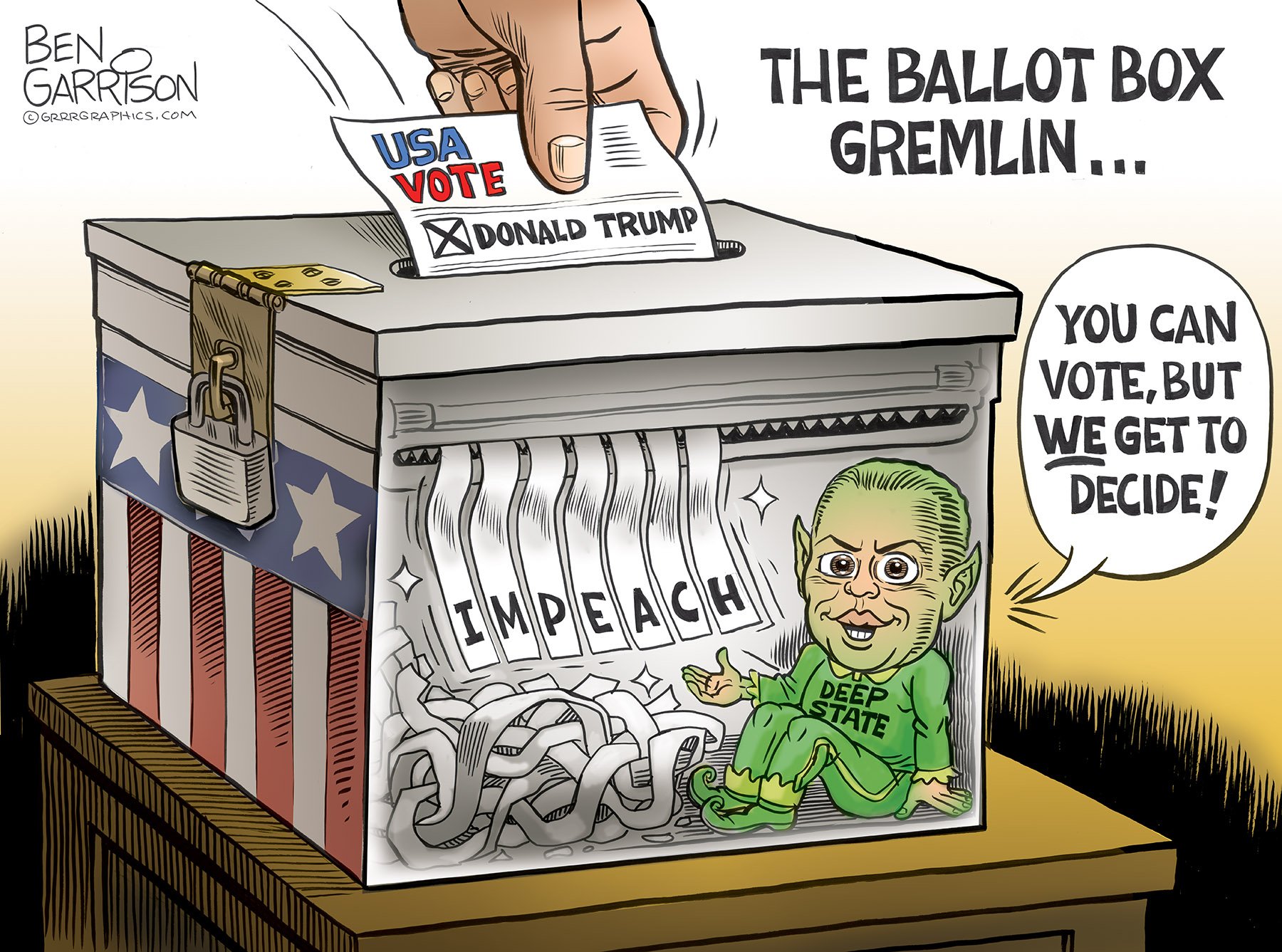 Schiff In The Box
Adam Schiff is currently conducting an ongoing and disgraceful 'star chamber,' or secret hearings in order to concoct more lies to impeach President Trump.
Schiff knows a lie becomes more believable when it can avoid the bright light of truth. After the Russia Collusion 'insurance' story was exposed as an utter lie, Schiff has learned to keep things under cover.
He lied to Congress by making up stories about Trump's conversation with the president of Ukraine.
He lied about his involvement with the so-called whistleblower.
He lied about having concrete evidence that supposedly would prove Trump's Russia collusion.
Pelosi, the fake news media, and the Deep State continue to support him and his mendacious efforts. Even the Drudge Report has turned against the president.
Trump was elected fairly and lawfully. Apparently voting doesn't matter to Democrats and the Deep State when it goes against them. What Schiff is doing amounts to shredding our votes.
It's sedition. He should be arrested and imprisoned.
—Ben Garrison
JUST RELEASED, BEN GARRISON'S NEW CARTOON BOOK "ORANGE MAN GOOD"
"Orange Man Good" makes a great gift for any fan of President Trump. Order your copy today!
8.5″ x 7″ (21.59 x 17.78 cm) 
Full Color on White paper
150 pages of cartoons (including cartoons not published before in any of the other books.)
Available for PRE-ORDER  Now- Click to order your book today