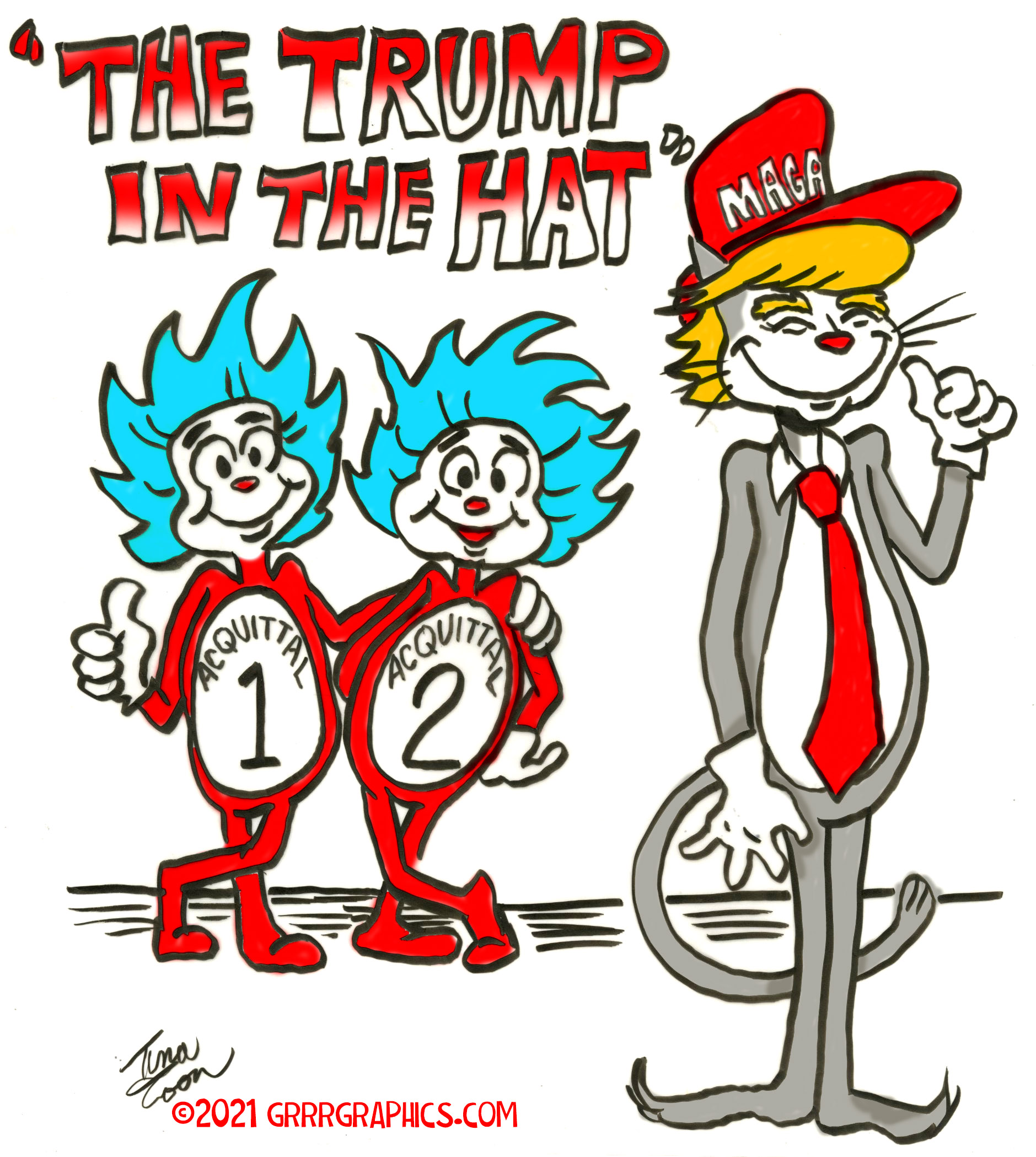 Two scoops, Two Impeachments, Two
Acquittals
!
The impeachment clown show has come to an end and once again Nancy Pelosi is 0-2.
The impeachment sham cost the American taxpayer 15 million.  Your dysfunctional government at work.
The silver lining of the impeachapalooza is the exposure of the traitor RINOs who voted with the Democrats to convict Trump.
Never forget their names!
Burr
Cassidy
Collins
Murkowski
Romney
Sasse
Toomey
Trump will go down in American history as the only President to be impeached and acquitted twice and he came out of it a living inspiration for the MAGA movement.
Apologies to Dr. Suess!
Note: GrrrGraphics is an Amazon Associate. Your purchases through any of our links will help support GrrrGraphics and keep our cartoons online at NO COST to you!  Amazon Home Page