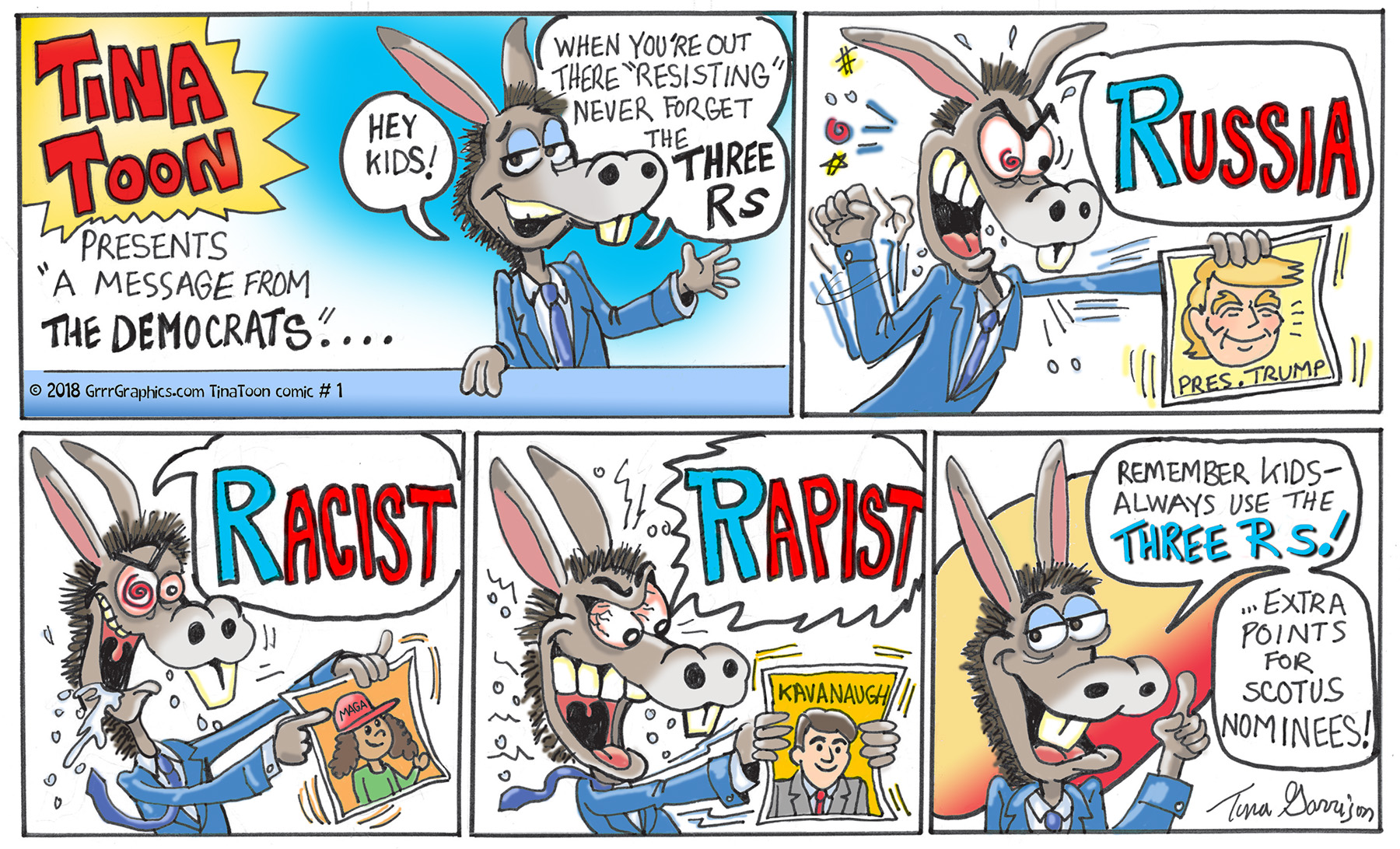 The Democrat's  "Three Rs", and it's not Readin',  Riting and 'Rithmetic..
I am trying out a new comic style using the panel format. Let me know if you like the format and want to see more like this! Contact
Get Politically Incorrect Cartoons Direct To Your Inbox.
See the latest Viral Ben Garrison Cartoon. Receive Special Offers Just For Subscribers Only. GrrrNews and More!
Thanks,
Tina