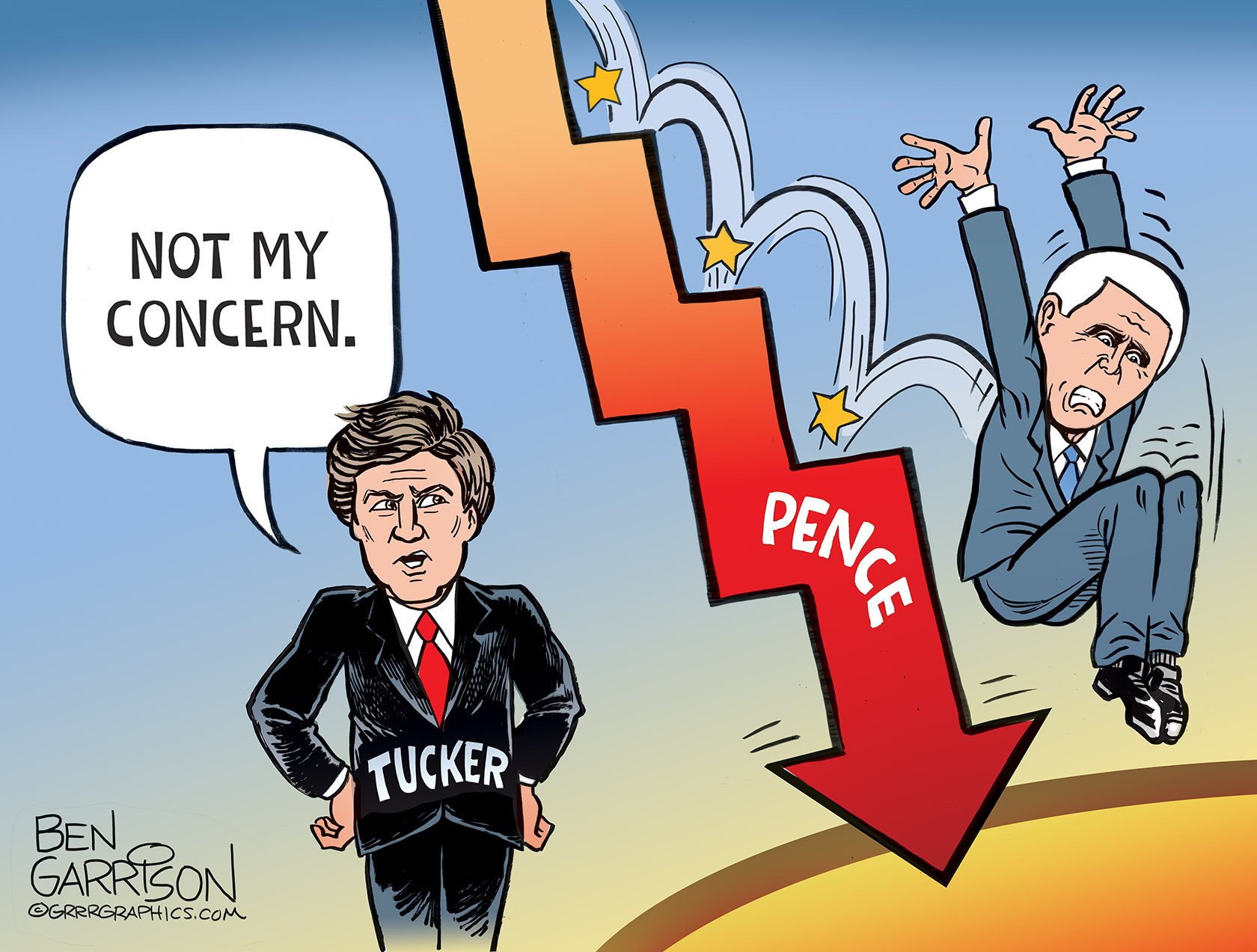 Gone In 60 Seconds, The Pence Presidential Campaign
Cartoon published 07/15/2023
Tucker Carlson has been interviewing Republican candidates. Recently it was Pence's turn. 
Why is Mike Pence even running? Nobody likes him and he's trending very low in the polls.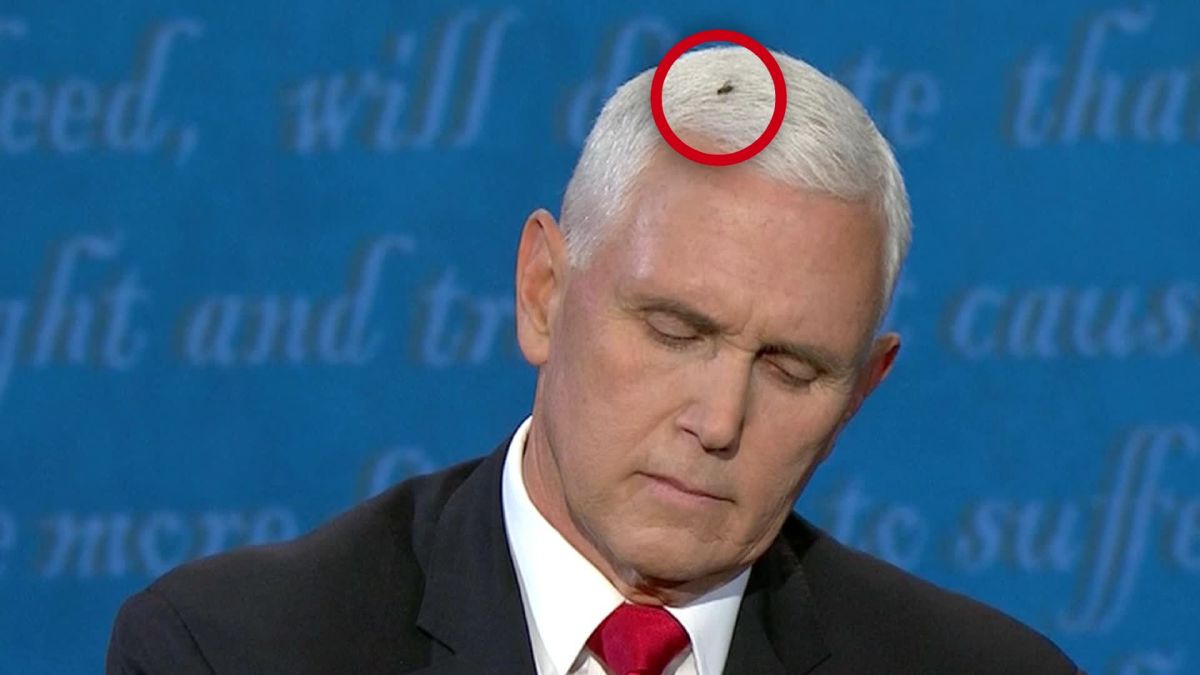 He's a traitor who made sure Joe Biden was selected by means of a corrupt election. Pence allowed the Marxist Democrats to install a woke, doddering fool into the White House. Pence could have stepped up and helped to stop it, but instead he rubber stamped election theft. Pence is running now because he was Vice President and now it's 'his turn.' He's running because of ego and vanity. He's running because he enjoys basking in the limelight.
Fight Back Against Corruption with a small Donation! Support Cartoons and Save America
Yet, in a Freudian slip of monumental proportion, Pence admitted what is most important to him: Escalating the war in Ukraine.
When Tucker reminded him of the numerous and very serious problems we all face here in the US, Pence simply scoffed, "Not my concern."
He then repeated that line. His utterance was a gaffe so stupid it might even make Biden blush—but at least he didn't lie like Sleepy Joe always does. This time Pence told the truth—he doesn't care about America or Americans. Pence is a war-mongering Neocon who wants to do the bidding of globalist bankers! One wonders what they might have on him.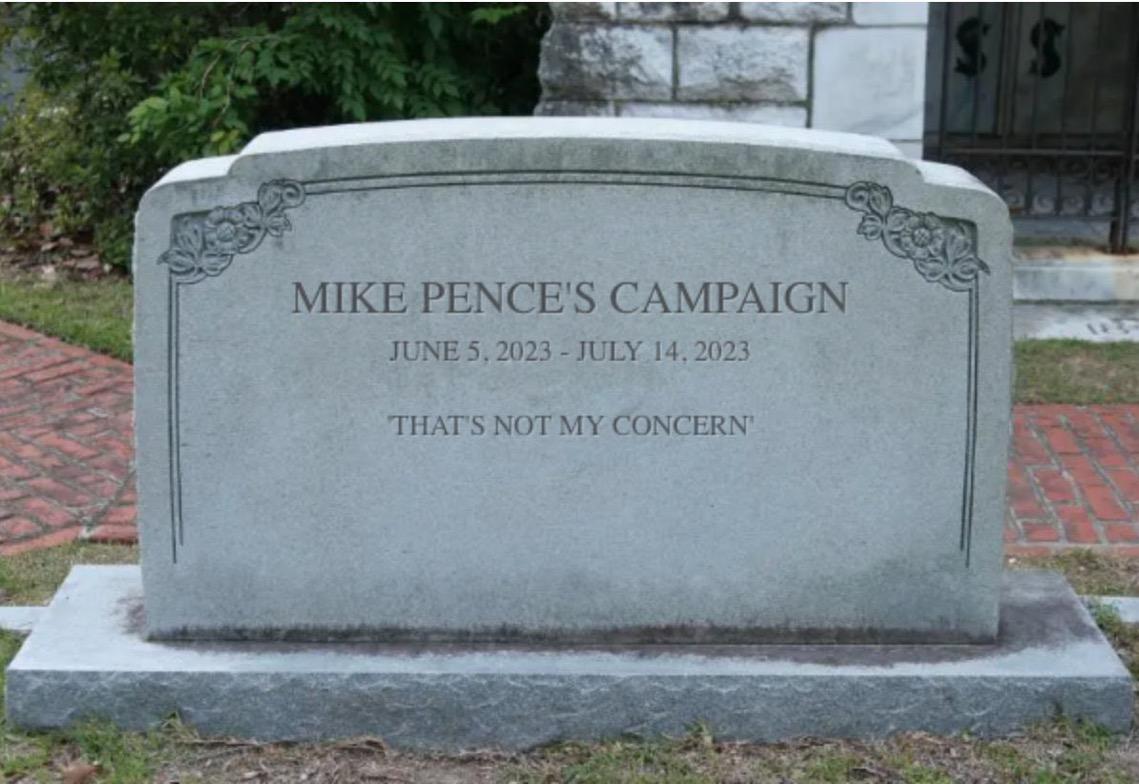 This should mark the end of Pence's political career. Beat it and don't let the door hit you on the way out, Mike "Not my concern" Pence.
— Ben Garrison
Follow @grrrgraphics on Twitter      GAB, TRUTH SOCIAL, PARLER, INSTAGRAM, TELEGRAM ,
or join us at The Garrison!
We are fundraising for 2023, You can also keep GrrrGraphics online with a purchase!  Visit our Best sellers! Click now!