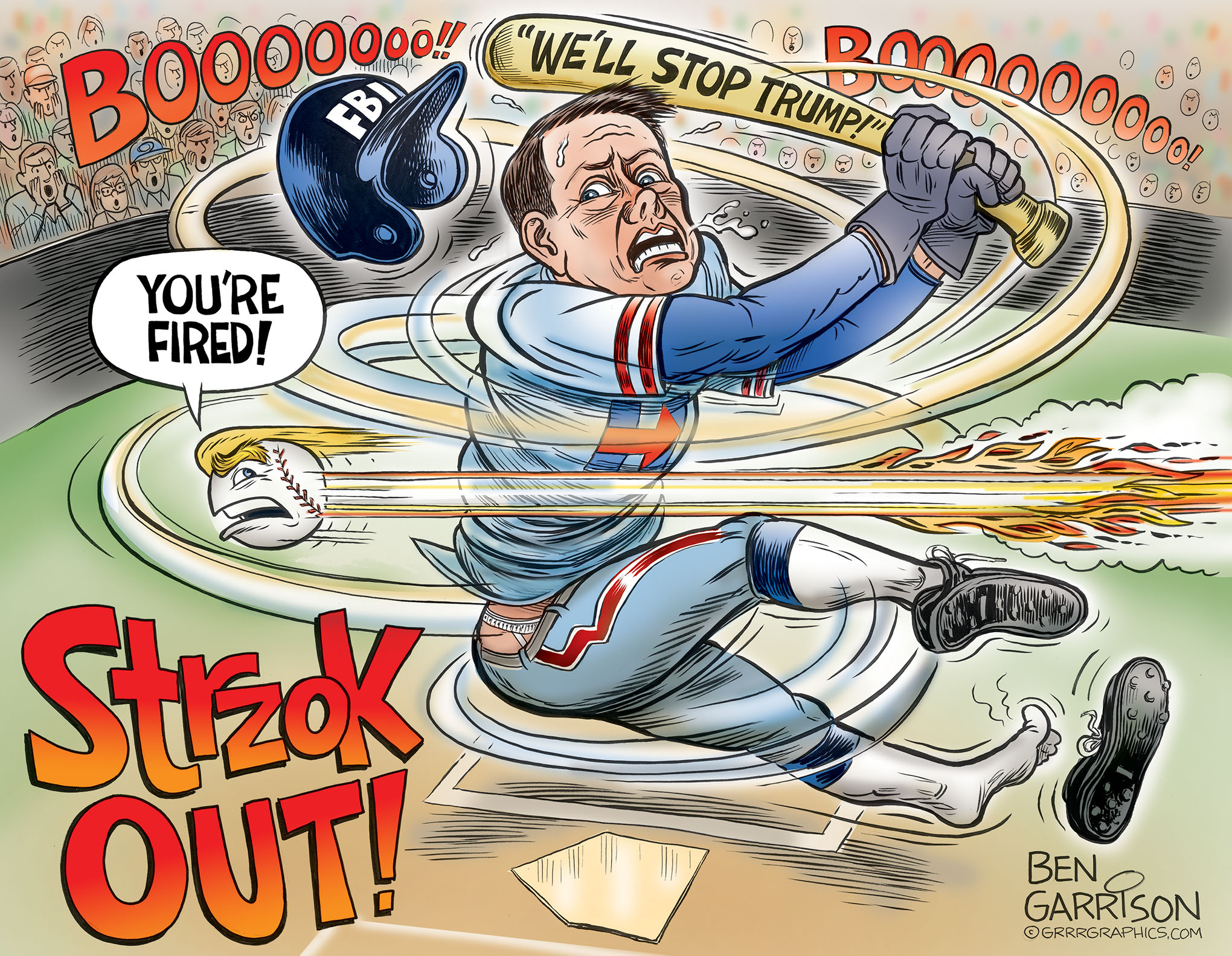 Fired FBI official Peter Strzok hates Trump with a passion. The FBI finally fired Strzok.
Strzok told Congress that any personal animosity he held against the president would never interfere with his professional duties. Even though he texted, "We will stop him" on a FBI cell phone to another FBI employee, Lisa Page, with whom he was having an affair.
Who's we?
Presumably he and others were working on a plan to somehow thwart Trump's lawful election. This kind of traitorous collusion warrants prosecution, but the Deep State supports its own. In other words, don't expect Mueller to ever investigate the Deep State because he's part of it. Mueller's job is to bring down the president by means of a 'soft coup.'
The FBI has become politicized and corrupted especially under the Obama administration. Strzok hates Trump, so naturally he helped out Clinton during the FBI investigation into her private, 'pay for play' server. You may recall he changed the draft language in Comey's report to favor Hillary. Her actions were described as 'grossly negligent,' but Strzok changed it to 'extremely careless.'
Strzok claimed he could 'smell' Trump supporters, whom he once referred to as 'ignorant hillbillies.' He despises Trump and called him a 'disaster,' yet he lied to Congress with a straight face and smugly denied he had any anti-Trump bias. He wrote about impeaching Trump even before the Russia collusion probe began. I'd say that's bias.
Trump is making some progress on the swamp draining. Strzok, Comey and McCabe have all be fired. Other FBI officials have either left or been demoted. The FBI has been shown to be a corrupt tool of the Deep State. Too many career political functionaries and bureaucrats enjoy well-paid government jobs and benefits. They rise through the ranks and see presidents come and go. Eventually they reach a point where they grow arrogantly comfortable in their corruption. They network with others in the Deep State and then begin playing games of power to sway elections. That's treason. For Strzok, his game is over.
He struck out and was fired from the FBI.
Strzok now poses as a patriot and victim while receiving many thousands of dollars from anti-Trumpers, who are donating to his 'Go Fund Me' campaign. He deserves no such reward. He merits prosecution and prison instead.
—Ben Garrison
Help Ben Fight the Deep State with Weaponized cartoons- Together we Win!
Reserve your original Ben Garrison work of art now-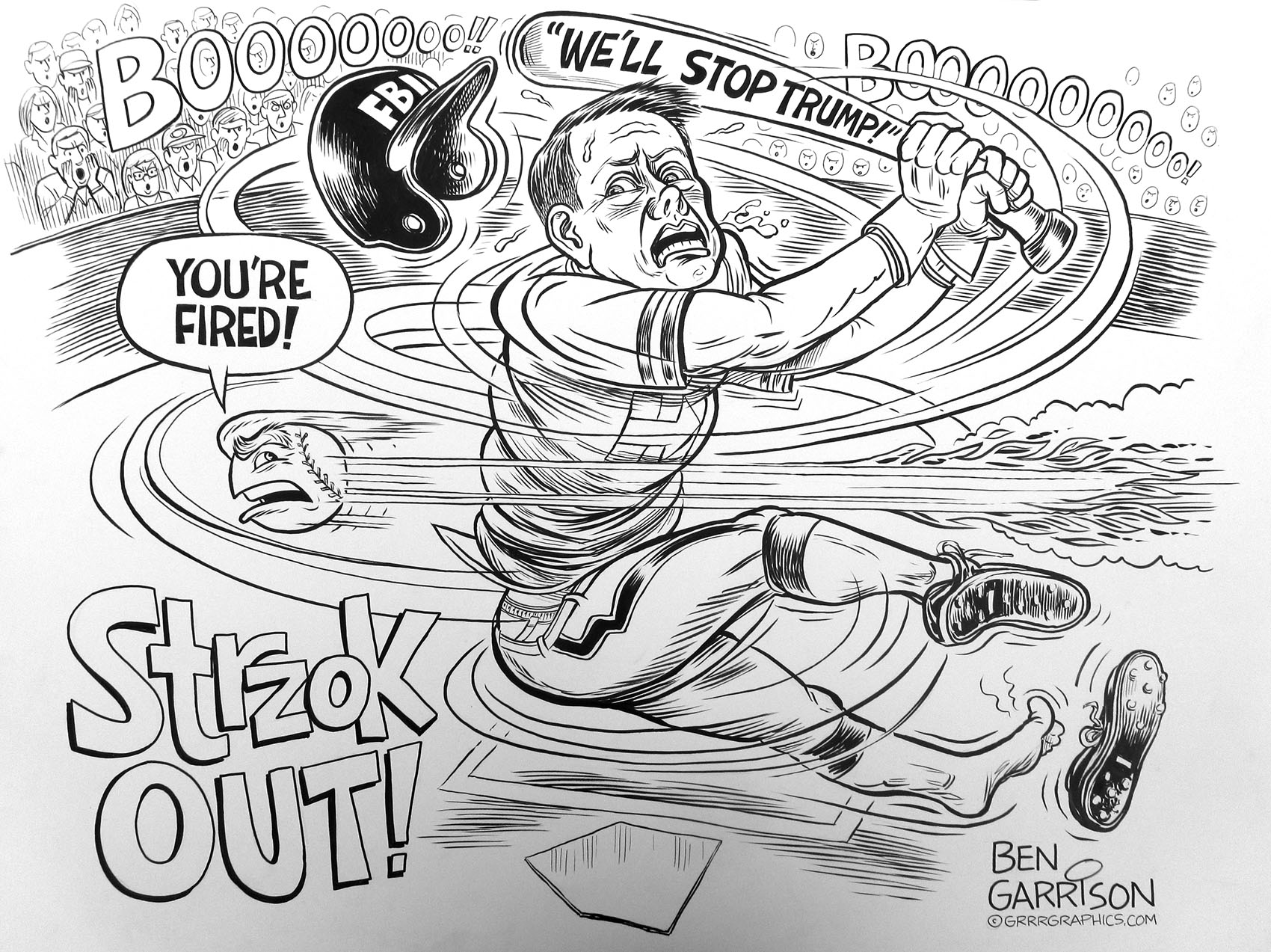 Every Purchase supports GrrrGraphics and goes to fighting for our country and freedom of speech in these times of crisis- Available now for worldwide collectors!
Each unique piece of Artwork captures a political moment in time. Will it become a historic moment? We can't say. Only history will tell. Will the market value soar over time?  We can't say. Only the capricious art market will tell.