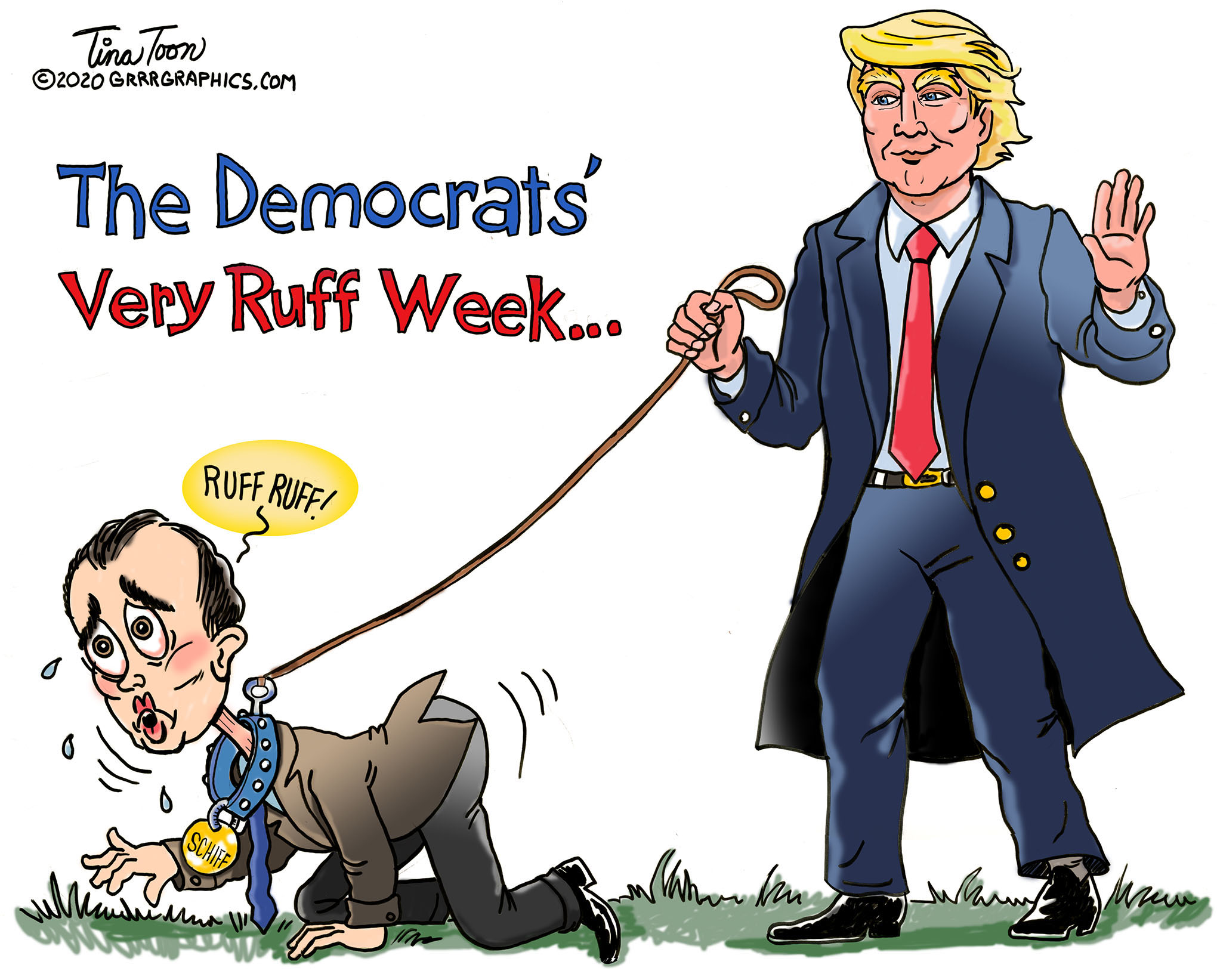 The Democrats' very bad, rough week. Trump "dog walks" the Democrats!
President Trump had his best week in his Presidency. And it keeps getting better!
Impeachment FINALLY ended with Trump being acquitted..FOREVER! Adam Schiff's impeachment trial was an epic fail.
Mitt Romney voted "guilty" on one of the impeachment articles and will NEVER be re-elected!
The Democrat Caucus in Iowa ran by the DNC was a complete disaster. Who won Iowa? No one knows to this day…
Trump takes out ANOTHER top terrorist in the middle east, specifically Qassim al-Rimi leader of Al Qaeda in Yemen.
Nancy Pelosi gives the gift of endless Trump campaign commercials when she rips the SOTU speech in half in her staged political stunt.
Bloomberg is called out as being racist by the left.
Joe Biden calls a New Hampshire voter a "lying dog-faced pony soldier", and he needs every vote he can get as he has slumped into fifth place in the polls.
Trump poll numbers hit the highest of his presidency.
The RNC raises  a cool $117 million since impeachment began.
Trump secures funding for 1000 miles of southern border wall.
Trump fires the Vindman brothers, Ambasador Sondland  and scrubs 70 Obama holdovers in the NSC.
White House IDs anonymous mole staff member who wrote NYT post and book, will remove.
Robert De Niro goes home a loser at the Oscars ( ratings hit all time low)
FBI caught lying about Seth Rich
StayTooned Folks- "THE BEST IS YET TO COME"
Tina
We need your support in getting Donald Trump reelected! Your purchase goes toward our country, the MAGA MOVEMENT, and President Trump!
OMG BOOK BUNDLE (3 Books)
$79.00
"OMG BUNDLE": THE ORANGE MAN GOOD TRIPLE BOOK BUNDLE!
A Deplorable Gift for MAGA Patriots!! Perfect for your close patriot, family or friend.
Our three most popular cartoon books in one bundle: "The 2016 Election Collection" cartoon book, the "Lock Them Up" cartoon book, and the "Orange Man Good"  cartoon book!
Added FREE gift: Cartoon Sticker
Own hundreds of your favorite cartoons…. and SIGNED by the one and only Ben Garrison himself, adding priceless value to these collectors items down the road…
Over 400 pages of cartoons!
Your purchase helps us raise awareness of ELECTION FRAUD, STOLEN ELECTION, THE DEEP STATE, and lets them know that you are a TRUE PATRIOT who loves the USA!
Order yours today by clicking the "Add To Cart" button below. (Multiple orders of this bundle = greater support for us and AMERICA!)
2 in stock (can be backordered)
Description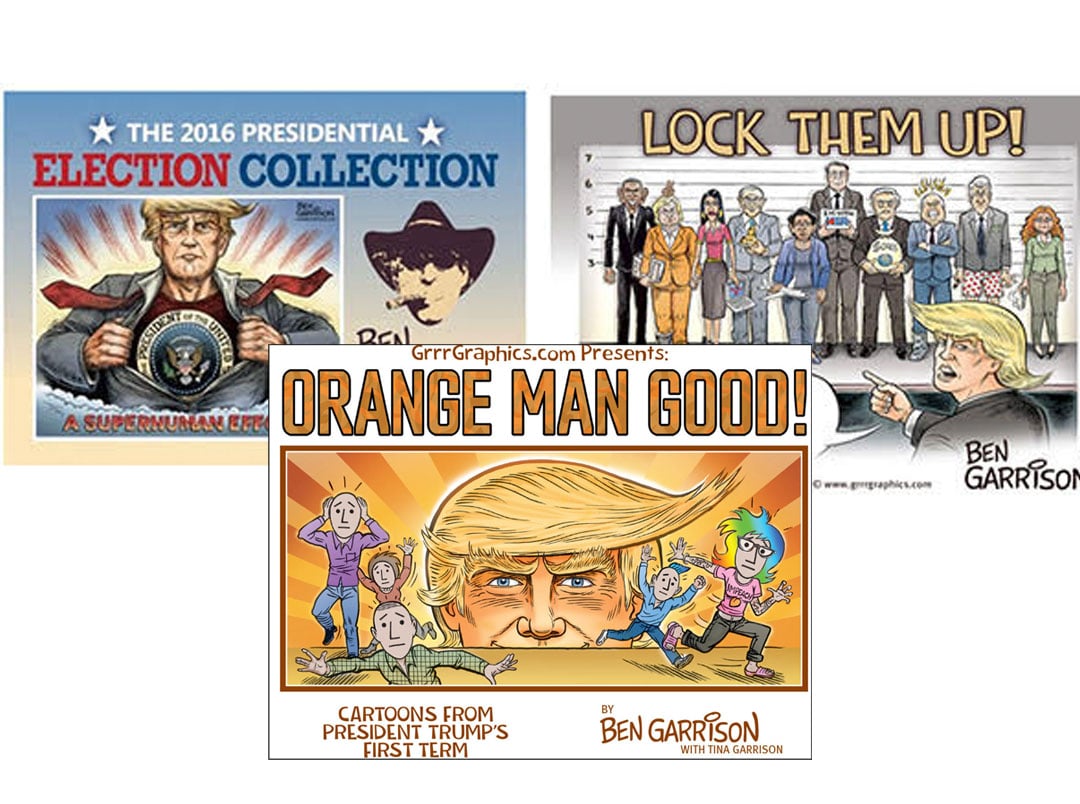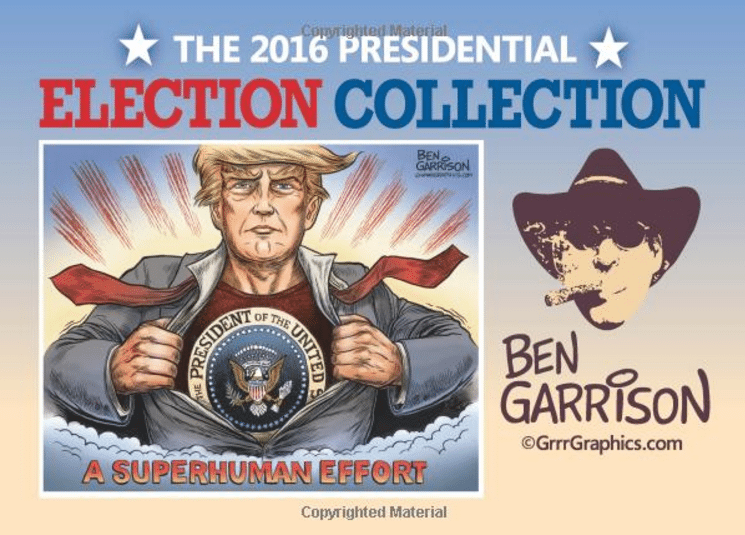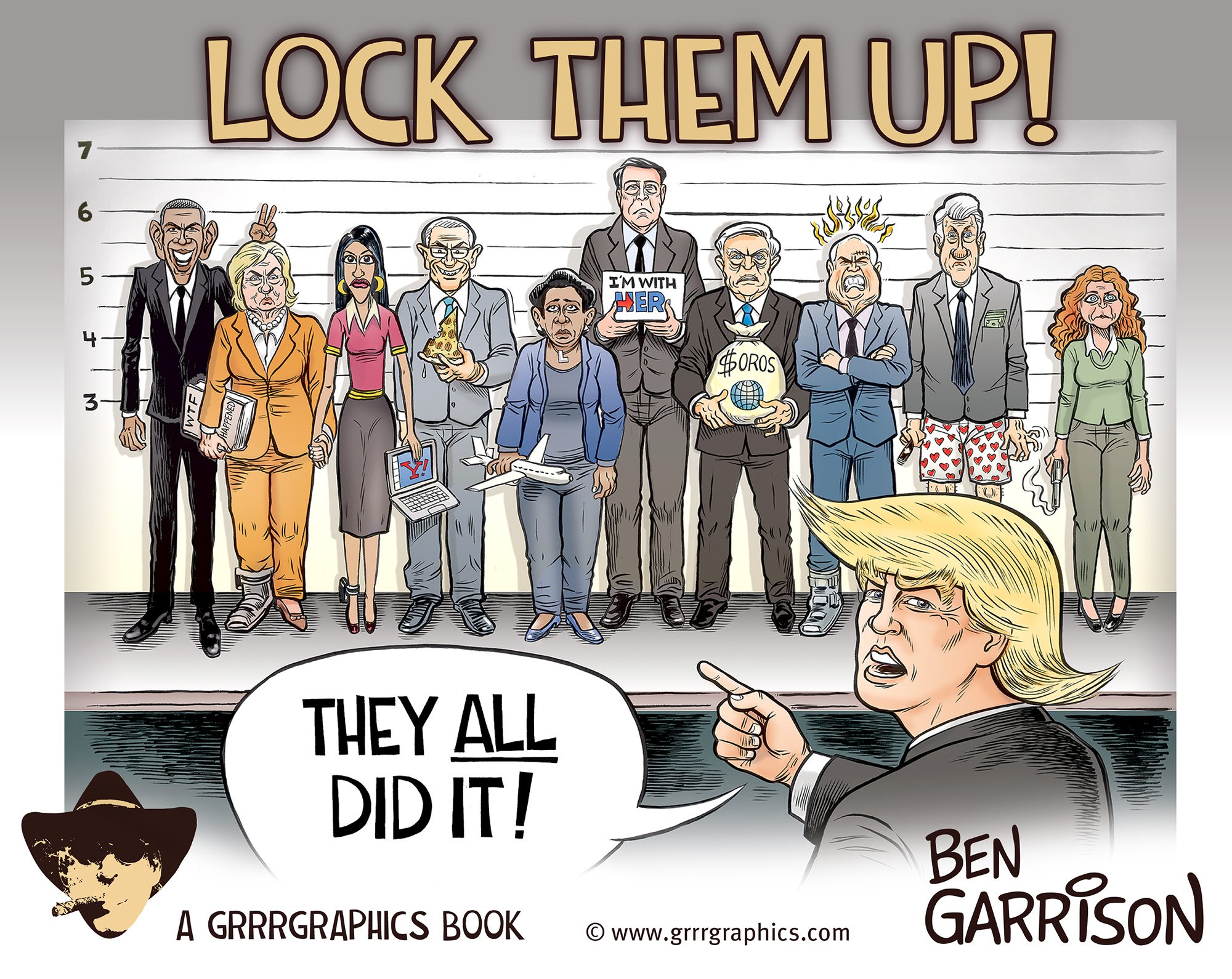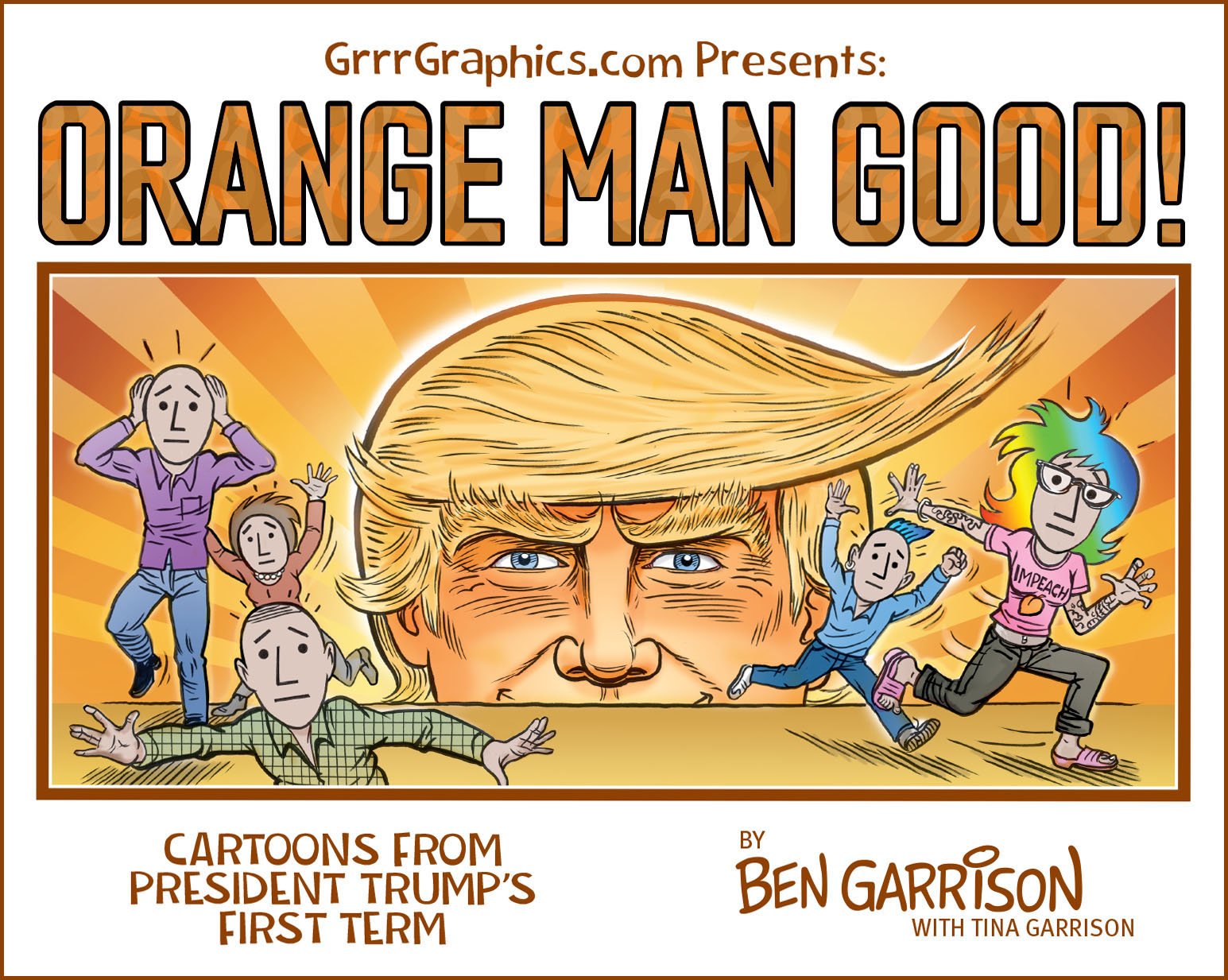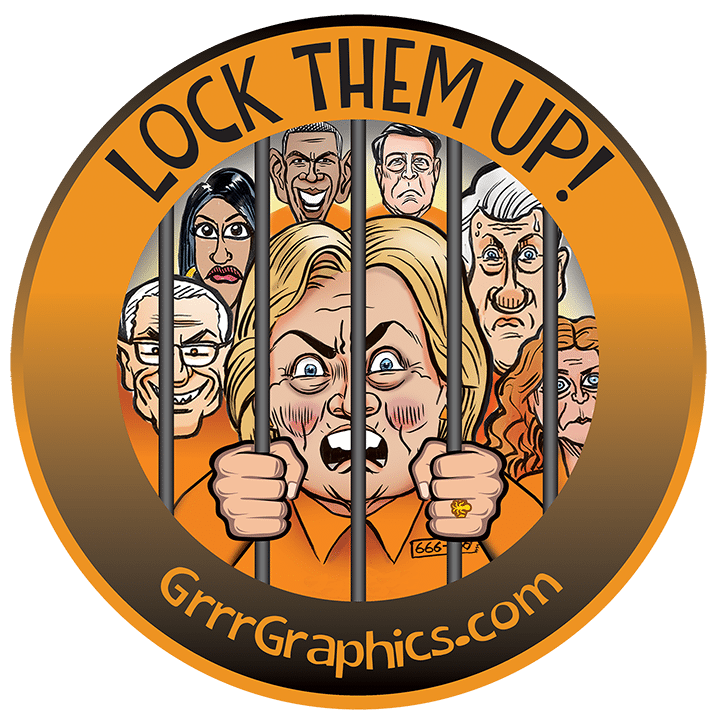 SIGNED Election Collection Book: 
Book includes all  cartoons drawn during the 2016 election. The book has 114 cartoons plus six cartoons that have never been released to the public.
Product Details
Paperback​
142 pages
Full Color
Trim size 8.25″ x 6″
Language English
Publication Date March 4, 2017
SIGNED LOCK THEM UP Book
Product Details
Paperback​
140 pages
Full Color
Trim size 8.5″ x 7″
Language English
Publication Date May 16, 2018
SIGNED ORANGE MAN GOOD BOOK
Product Details
Paperback​
148 pages
Full Color
Trim size 8.5″ x 7″
Language English
Publication Date Oct 19, 2019